Contact

Location

HS 650

Dates

May 30, 2018 from 12:00pm to 1:00pm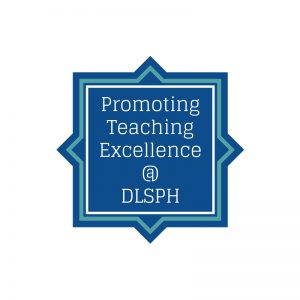 Creating diverse and inclusive learning environments is a major concern across universities in North America. Over the past year in the United States, creating such settings have been troubled by individual acts of racism on many campuses. In this talk, Dr. Apatu will discuss how she mobilized a group of MPH students in her health program evaluation class to assist the University in determining ways to further support diversity and inclusion on campus.
Dr. Emma Apatu is an Assistant professor at the University of North Florida (UNF) in the Department of Public Health. She earned her MPH from Emory University and a DrPH from East Tennessee State University. Apatu is an interdisciplinary social behavioral researcher that leads community-based research projects in Jacksonville Florida. Her most recent research centers on U.S. community- academic partnerships in the areas of health program evaluation, planning, and community needs assessment. For the past three years, she has served on Mayo Clinic Florida's Community Research Advisory Board. In addition, Dr. Apatu has taught several community-engaged and study abroad courses for both undergraduate and graduate students. Dr. Apatu was recently named the 2018 UNF Outstanding International Leadership Awardee and has recently been nominated for the 2018 UNF Presidential Diversity award.
Light refreshments will be served