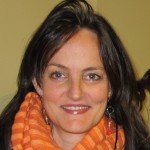 Faculty Member
Laura Bisaillon PhD (Ottawa), MUP (McGill), BA (Bishop's), CEP (Strasbourg III)
Email Address(es)

Office Address

,

Website(s)

Division(s)/Office

Position

Assistant Professor

SGS Status

Associate Member

Appointment Status

Non budgtry Crss
Research Interests
HIV and AIDS
Horn of Africa
Immigration medical practices
Law and socio-legal studies
Migration and health
Social organization and production of knowledge
Sociocultural economics
Urban studies
Other Affiliations
Associate Member, Unit for Critical Research in Health, University of Ottawa
Associate Researcher, School of Public Health, University of Addis Ababa, Ethiopia
Associate Resercher, Iranian Research Center for Ethics and Law in Medicine, Shahid Beheshti University, Iran
Primary Teaching Responsibilities
Critical qualitative methods
Global health
Health and social policy
Infectious diseases
Research for social change
Sociology of health and illness
Professional Summary & Appointments
Association francophone pour le savoir
Canadian HIV/AIDS Legal Network
Canadian Sociological Association
HIV and AIDS Legal Network Ontario
International Institute for Qualitative Methodology
International Sociological Association
International Studies Association
Peoples' Health Movement
Society for the Study of Social Problems
Sociologists' AIDS Network
Honours & Awards
Postdoctoral Fellow, Montreal Health Equity Research Consortium held with the Biomedical Ethics Unit, Faculty of Medicine, McGill University, 2012-2013
Postdoctoral Fellow, Ontario Training Centre for Health Services and Policy Research held with York University and the Canadian HIV/AIDS Legal Network, 2012
Distinguished Doctoral Dissertation Award, Canadian Association for Graduate Studies, 2013
Governor General's Academic Gold Medal for Best Doctoral Dissertation in the Humanities, University of Ottawa, 2012
Joseph De Konink Prize for Best Interdisciplinary Doctoral Dissertation, University of Ottawa, 2012
Current Research Projects
Co-Principal Investigator, "Beyond bereavement: Investigating how to use the iddir for social development and healthcare financing in Ethiopia." With Yordanos Tiruneh (Northwestern and Addis Ababa Universities). CIHR Global Health Research Capacity Strengthening Program, 2013-2014.
Representative Publications
Bisaillon, L. (2013). Contradictions and dilemmas within the practice of immigration medicine. Canadian Journal of Public Health, 104(1): e45-e51.
Bisaillon, L. (2013). Disease, disparities and decision making: Mandatory HIV testing of prospective immigrants to Canada. BioéthiqueOnline, 2(10), 1-6.
Bisaillon, L. & Rankin, J. (2013). Navigating the politics of fieldwork using institutional ethnography: Strategies for practice. Forum Qualitative Sozialforschung/Forum: Qualitative Social Research, 14(1), Art.14.
Bisaillon, L. (2012). An analytic glossary for social inquiry using institutional and political activist ethnography. International Journal of Qualitative Methods, 11(5).
Bisaillon, L. (2012). Les impacts du cordon sanitaire ceinturant les frontières canadiennes.Remaides, 81(13), xi-xv.
Bisaillon, L. (2011). Mandatory HIV testing and everyday life: A look inside the Canadian immigration medical examination. Aporia, 3(4), 5-14.
Amaratunga, C., Bisaillon, L., Murangira, F., Kalinda, L., Rowe, M., & Farber, A. (2011). The story of the GOAL 'unproject': The Global AIDS Ottawa Link Project and the empowerment of African and Caribbean communities. In D. Spitzer (Ed.), Engendering Migrant Health: Canadian Perspectives (pp. 213-230). Toronto: University of Toronto Press.
Bisaillon, L. (2010). Harar, Ethiopia. Dualities, discursive meanings and designations.Urbanistica, 54/55, 28-37.
Bisaillon, L. (2010). Human rights consequences of mandatory HIV screening policy of newcomers to Canada. Health and Human Rights, 12(2), 119-134.
Bisaillon, L. (2010). Working from within endemic HIV stigma: Developing Canadian social workers' understanding of the challenges faced by newcomers managing HIV. Canadian Social Work, 12(1), 32-44.