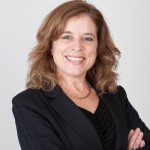 Faculty Member
Shelley L Deeks MD, MHSc, FRCPC, FFAFPM
Research Interests
Vaccine preventable disease outbreaks
Vaccine safety
Vaccine program evaluation
Meingococcal Disease
Human papillomavirus vaccine
Education & Training History
Post Graduate Training/Fellowships
FAFPHM (Fellow of the Australasian Faculty of Public Health Medicine), Sydney Australia, June 2009
Canadian Field Epidemiologist, Ottawa, Ontario, 1996-1998
FRCPC (Fellow of The Royal College of Physicians of Canada), Public Health and Preventive Medicine, University of Toronto, August 1996
MHSc (Community Health and Epidemiology), University of Toronto, December 1994
CCFP, Family Medicine, McMaster University, June 1990
Undergraduate Training
Doctor of Medicine, University of Toronto, 1988
Other Affiliations
Medical Director, Immunization and Vaccine Preventible Diseases, Public Health Ontario (PHO)
Scientific Lead, Ontario Provincial Infectious Disease Advisory Committee on Immunization (PIDAC-I)
Member, World Health Organization's Immunization Practices Advisory Committee (IPAC)
Member, Canadian Immunization Committee (CIC)
Member, National Advisory Committee on Immunization (NACI)

Chair, HPV Vaccine Working Group (NACI Sub-group)
Primary Teaching Responsibilities
Supervise graduate students in epidemiology
Supervise residents in public health and preventive medicine
Co-instructor for Doctoral Seminar Series in Epidemiology (CHL5423H Y), University of Toronto
Current Research Projects
HPV Vaccine program evaluation
Vaccine preventable disease epidemiology analyses
Pertussis vaccine program evaluation
Reducing inequalities in the burden of human papillomavirus (HPV) related diseases in Canada through optimal vaccination and screening policies: A multidisciplinary model-based approach
Representative Publications
Bolotin S, Deeks SL, Marchand-Austin A, Rilkoff H, Dang V, Walton R, et al. Correlation of Real Time PCR cycle threshold cut-off with Bordetella pertussis clinical severity. PLoS ONE. (in press)
Wilson SE; Seo CY; Lim GH, Fediurek J; Crowcroft NS; Deeks SL. Trends in medical and non-medical immunization exemptions in Canada's largest province: 2002-03 to 2012-13. CMAJ Open. (in press)
Wormsbecker A, J Wang, Rosella LC, Kwong JC, Seo CY, Crowcroft NS, Deeks SL. Twenty years of medically-attended pediatric varicella and herpes zoster in Ontario, Canada: a population-based study. PlosONE. (in press)
Feinberg Y, Pereira JA, Quach S, Kwong JC, Crowcroft NS, Wilson SE, Lei Y, Deeks SL. (2015) Understanding Public Perceptions of the HPV Vaccination Based on Online Comments to Canadian News Articles. PLoS ONE 10(6): e0129587. doi:10.1371/journal.pone.0129587.
Crowcroft NS, Deeks SL, Upshur RE. Do we need a new approach to making vaccine recommendations? BMJ. 2015 Jan 30;350:h308. doi: 10.1136/bmj.h308.
Klar SA; Harris T; Wong K; Deeks SL. Vaccine safety implications of Ontario, Canada's switch from DTaP–IPV to Tdap–IPV for the pre-school booster. Vaccine. 2014 Nov 12;32(48):6360-3. doi: 10.1016/j.vaccine.2014.09.017. Epub 2014 Sep 22.PMID: 25252195.
Harris T, Wong K, Stanford L, Fediurek J, Crowcroft NS, Deeks SL. Did narcolepsy occur following administration of AS03-adjuvanted A(H1N1) pandemic vaccine in Ontario, Canada? A review of post-marketing safety surveillance data. Eurosurv, 2014;19 (36) 11 September 2014.
Tu HA, Deeks SL, Morris SK, Strifler L, Crowcroft N, Jamieson FB, Kwong JC, Coyte PC, Krahn M, Sander B. Economic evaluation of meningococcal serogroup B childhood vaccination in Ontario, Canada. Vaccine. 2014; 32(42):5436-5446. http:dx.doi.org/10.1016/j.vaccine.2014.07.096.
Wilson, K., Atkinson, K., Deeks, SL. Opportunities for utilizing new technologies to increase vaccine confidence. Expert Rev Vaccines. (2014 Aug); 13(8):969-977. doi: 10.1586/14760584.2014.928208.
Lim GH, Deeks SL, Fediurek J, Gubbay J, Crowcroft NS. Documenting the elimination of measles, rubella and congenital rubella syndrome in Ontario: 2009-12. Can Commun Dis Rep 2014;40-8, April 17, 2014.
Deeks SL, Lim GH, Walton R, Fediurek J, Lam F, Walker C, Walters J, Crowcroft NS. Prolonged pertussis outbreak in Ontario originating in an under-immunized religious community.  Can Commun Dis Rep 2014. 40-3, February 7, 2014.
Lim GH, Deeks SL, Crowcroft NS.  A cocoon immunization strategy against pertussis for infants:  Does it make sense for Ontario?  Eurosurv 2014; 19(5), February 6, 2014.
Harris T, Williams DM, Fediurek J, Scott T, Deeks SL. Adverse events following immunization in Ontario's female school-based HPV program. Vaccine (2014) 19 Feb 2014;32(9):1061-1066. Published online Jan 15, 2014. doi:10.1016/j.vaccine.2014.01.004.
Heidebrecht CL, Kwong CJ, Finkelstein M, Quan SD, Pereira JA, Quach S, Deeks SL. Electronic immunization data collection systems: application of an evaluation framework. BMC Medical Informatics and Decision Making. January 14, 2014. 14:5. doi: 10.1186/10.1186/1472-6947-14-5.
Lim GH, Wormsbecker AE, McGeer A, Pillai D, Gubbay JB, Rudnick W, Low DE, Green K, Crowcroft NS, Deeks SL. Have changing pneumococcal vaccination programs impacted disease in Ontario?  Vaccine. 2013;31(24):2680-2685.
Kwong JC, Vasa PP, Campitelli MA, Hawken S, Wilson K, Rosella LC, Stukel TA, Crowcroft NS, McGeer AJ, Zinman L, Deeks SL. The risk of Guillain-Barré Syndrome following seasonal influenza vaccination and influenza healthcare encounters, a self-controlled study. Lancet Infect Dis. 2013. Published online June 28, 2013 http://dx.doi.org/10.1016/S1473-3099(13)70104-X.
Bettinger JA, Deeks SL, Halperin S, Tsang R, Scheifele DW. Controlling Serogroup B Invasive Meningococcal Disease: the Canadian Perspective. Expert Rev. Vaccines 2013;12(5), 505–517 (2013).
Wilson SE, Harris T, Sethi P, Fediurek J, Macdonald L, Deeks SL.  Coverage from Ontario, Canada's school-based HPV vaccine program: The first three years. Vaccine. 2013 Jan 21;31(5):757-62. doi: 10.1016/j.vaccine.2012.11.090. Epub 2012 Dec 13.
Dang V, Jamieson FB, Wilson SW, Rawte P, Crowcroft NS, Johnson K, Tsang RS, Deeks SL. Epidemiology of serogroup B invasive meningococcal disease in Ontario, Canada, 2000 to 2010. BMC Infect Dis, 2012. 12: 202. doi:10.1186/1471-2334-12-202.
Wilson SE, Karas E, Crowcroft NS, Bontovics E, Deeks SL. Ontario's School-based HPV Immunization Program: School board assent and parental consent. Can J Pub Health, 2012;103(1):34-39.
Wilson SE, Deeks SL, Hatchette TF, Crowcroft NS. The role of seroepidemiology in the comprehensive surveillance of vaccine-preventable diseases. CMAJ 2011; published ahead of print November 14, 2011, doi:10.1503/cmaj.110506.
Deeks SL, Lim GH, Simpson MA, Gagne L, Gubbay J, Kristjanson E, Fung C, Crowcroft NS. An assessment of mumps vaccine effectiveness by dose during an outbreak in Canada.  CMAJ. June 14, 2011 183:1014-1020. Doi: 10.1503/cmaj.201371.
Deeks SL, Lim GH, Simpson MA, Rosella L, Mackie CO, Achonu C, Crowcroft, NS. Estimating background rates of Guillain-Barre Syndrome in Ontario in order to respond to safety concerns during pandemic H1N1/09 immunization campaign. BMC Public Health 2011, 11:329.