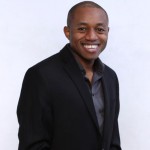 Faculty Member
Obidimma C. Ezezika BSc (University of Lagos); PhD (University of Geogia); Masters of Enviornmental Managment (Yale University)
Email Address(es)

Office Phone

+1647 449 5466

Office Address

Toronto , Ontario M6P 4J2

Website(s)

Division(s)/Office

Position

Assistant Professor, Teaching Stream

SGS Status

Associate Member

Appointment Status

Non budgtry Crss
Research Interests
Microbiology
Biotechnology development
Life Sciences
Global Public Health
Food security
Trust & social capital
Innovation in sub-Saharan Africa
Social entrepreneurship
Environmental management
Education & Training History
Obidimma's Ezezika has a truly multi-disciplinary background and training. Dr. Ezezika earned his PhD in the Department of Microbiology at the University of Georgia in 2006, where he studied the microbial genetics of bioremediation, earning the JP Williams excellence award for teaching research and service. He completed a Master's degree in Environmental Management at the Yale University's School of Forestry and Environmental Studies focusing on policy, economics and law, and was selected by his colleagues as one of the two valedictorian speakers for his graduating class of 2008. During his time at Yale, he was awarded three fellowships on leadership and excellence, including an award by the Air and Waste Management Association, in recognition of his work in environmental management, policy research and study. Just before completing his degree at Yale, he worked for one year with the United Nations Development Program in New York City, where he reviewed global health and environmental projects worth $14.2 million. This work was under the Small Grants Program of the Global Environmental Facility, and involved working with 45 UNDP coordinators in Africa, Asia, the Middle East, Latin America and Europe. He also completed a postdoctoral fellowship at Yale's molecular and cellular developmental biology, investigating the molecular basis of cellular motility and cytokinesis through structural biology approaches and x-ray crystallography, one of his Dr. Ezezika's past times.
In 2008 he joined the Sandra Rotman Centre in Toronto as a Senior Research Fellow. Here he pioneered the first social audit of its kind in Sub-Saharan Africa for the Water Efficient Maize for Africa Project, a $40 million public/private partnership aimed at developing drought-tolerant maize varieties for small-scale farmers, royalty free. At the centre, he researched how the management of global health innovations in food security and nutrition could be improved through building trust, working in Burkina Faso, Egypt, Kenya, Mozambique, Nigeria, South Africa, Tanzania and Uganda. This work led to 17 peer-reviewed publications including a supplement on fostering innovation in agbiotech partnerships published by the journal of Agriculture and Food security and edited by Prof Calestous Juma of the Harvard Kennedy School. This work was captured by approximately 50 news sites in 12 countries through stories distributed by the Kenya-based Africa Science News Service and EFE (Spain) newswire. The results of the work were also aired by the Uganda Radio Network, Uganda Broadcasting Corporation, Kenya Broadcasting Corporation (TV and radio) and South Africa Broadcasting Corporation (SABC-TV).
In 2012 he was appointed as an adjunct faculty at the Dalla Lana School of Public Health and an associate member of the School of Graduate Studies. At the School of Public Health, he co-instructed two graduate level courses focused on food security and global health. In the same year, he won a fellowship from the Nigerian government to institute an academic leadership training for faculty members of the Nigerian academy including the Anambra State University, where he provided leadership, mentoring and workshops for doctoral students and faculty members. In 2013, he joined the National Biotechnology Development Agency in Abuja, Nigeria where he served as its Science Collaborations Director, working to build key partnerships within Nigeria and internationally and to foster biotechnology development.
In the same year, he founded the African Centre for Innovation and Leadership Development, a nonprofit think tank focused on building innovation and leadership in Africa. He also authored a book, Fostering Innovation and Leadership in the African Academy, that embodies the organization's vision and hope for innovation and leadership in Africa as well as serves as a training and inspirational manual for African academics. Through the African Centre for Innovation and Leadership Development, Dr. Ezezika leads a number of global health and food security projects focused on combating non communicable diseases and transforming community nutrition for the better. He is currently working on the issue of trust and how it features in global public health.
Dr. Ezezika's research interests lie at the nexus of trust, food security, biotechnology development and global health. He is a social entrepreneur and the recipient of a number of awards including the Harvey fellowship award, the Nigerian LEADS scholar award, the Anchor Environmental scholarship award and a Grand Challenges Canada Rising Star in Global Health grant. He is a member of the Canadian Society for International Health and a visiting faculty at the University of Ontario Institute Of Technology, where he teaches global health. Teaching is one of Dr. Ezezika's passions and the advancement of his students beyond the classroom is his ultimate desire.
Other Affiliations
CEO, African Center for Innovation and Leadership Development.
Associate Member, School of Graduate Studies, University of Toronto
Visiting Faculty, University of Ontario Institute of Technology
Adviser, Allied Care for Human Development
Primary Teaching Responsibilities
CHL5413H – Public Health Sanitaiton
CHL 70001H: Health: an engine for the journey to peace
CHL5706H: Women's Health in Developing Countries
Professional Summary & Appointments
Jan 2015- Visiting Faculty, University of Ontario Institute of Technology.
Feb 2011- CEO, African Center for Innovation & Leadership Development.
Apr 2012- Associate Member, School of Graduate Studies, University of Toronto.
Apr 2012– Adjunct Lecturer, Dalla Lana School of Public Health, University of Toronto.
2013-2014 Head, Collaboration and Linkages Unit, National Biotechnology Development Agency.
2010-2013 Program Leader in Ethics, Sandra Rotman Centre, University Health Network.
2011-2012 Adjunct Faculty, Nigerian Turkish Nile University, Abuja, Nigeria.
2008-2010 Senior Research Fellow, Sandra Rotman Centre, University Health Network, Toronto.
2006-2008 Postdoctoral Fellow, Department of Molecular, Cellular & Developmental Biology, Yale University.
2007-2008 Research Intern, United Nations Development Program (Global Environmental Facility), New York City, USA.
2006-2007 Adviser, Grenada Permanent Mission to the United Nations, New York City.
Fall, 2005 Research Consultant, Georgia River Basin Center, University of Georgia, Athens, USA.
2001-2002 Environmental scientist, National Nigerian Petroleum Corporation, Abuja, Nigeria.
Honours & Awards
Grand Challenges Rising Star Grant recipient, Spring, 2014.
Franklin Visiting Scholar, University of Georgia, spring, 2013.
LEADS Fellow, National Universities Commission, Ministry of Education, Nigeria, Fall, 2012
Advanced Certificate, Risk Assessment & Biosafety, Marche Polytechnic University, Ancona, Italy, Oct, 2011.
Co-valedictorian, graduating class of environmental Management, Yale University, 2008.
Environmental Excellence Award, Air and Waste Management Association, 2007.
Harvey Fellowship award for academic excellence and leadership potential, 2007.
Anchor Environmental scholarship Award for research policy studies, 2006.
J.P. Williams award for outstanding doctoral student in research, teaching and service, Univ. of Georgia, 2005.
Current Research Projects
Mobile Application for Improved Nutrition, Community Engagement and Trust with Farmers
Reducing nutrition-related non communicable diseases through games and story telling
Role of trust and social capital in food security and global health programs
Representative Publications
Ezezika OC (2014) How do you build trust with communities involved in your research? SciDev.Net's Practical Guides, Science and Development Network © 2014 SciDev.Net.
Oh, J. and Ezezika, OC (2014) To label or not to label: points to consider in balancing the risks, benefits and costs of mandatory GM labeling in Africa. Journal of Agriculture and Food Security 2014 Agriculture & Food Security 2014, 3:8 (1-8).
Ezezika, O.C., Deadman, J., Murray, J., Mabeya, J., and Daar, A.S. (2013) To Trust or Not to Trust: A Model for Effectively Governing Public-Private Partnerships. AgBioForum 16(1): 21-36.
Ezezika OC, Noah S. Younger, Jia Lu, Donald A. Kaiser, Zachary A. Corbin, Bradley J. Nolen, David R. Kovar, and Thomas D. Pollard (2009). Incompatibility with Formin Cdc12p Prevents Human Profilin from Substituting for Fission Yeast Profilin: Insights from the crystal structures of Fission Yeast Profilin. The Journal of Biological Chemistry Vol. 284, No. 4, pp. 2088–2097, January 23, 2009.
Eezika OC, Deadman Jennifer, Daar Abdallah (2013) She Came, She Saw, She Sowed: Re-negotiating Gender-Responsive Priorities for Effective Development of Agricultural Biotechnology in Sub-Saharan Africa. Journal of Agriculture and Environmental Ethics, 26: 461- 471.
Ezezika OC, Oh J (2012) What is trust? Perspectives from farmers and other experts in the field of agriculture. Agriculture & Food Security 2012, 1(Suppl 1):S1.
Ezezika, O.C., A.S. Daar, K. Barber, J. Mabeya, F. Thomas, J. Deadman Debbie Wang, Peter A Singer (2012) Factors Affecting Agbiotech Adoption in Sub-Saharan Africa. Nature Biotechnology 2012, 30: 38 –40.
Ezezika O.C, Singer PA (2010) Genetically engineered oil-eating microbes for bioremediation: Prospects and regulatory challenges, Technology in Society. 2010; 32 331–335.
Ezezika, OC., Haddad, S., Clark, T. J., Neidle, L. E. & Momany, C. Distinct Effector-Binding Sites Enable Synergistic Transcriptional Activation by BenM, a LysR-type Regulator. Journal of Molecular Biology. 2007; 367, 616-629.