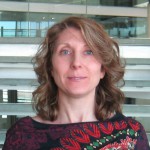 Faculty Member
Sarah A Frise BSc Physiology, MSc Physiology, PhD Epidemiology
Email Address(es)

Office Phone

905 896 6992

Office Address

1004 Middlegate Road Mississauga, Ontario M6S 3X1

Curriculum Vitae

Division(s)/Office

Position

Adjunct Professor

SGS Status

Associate Member
Research Interests
Evaluation of the effectiveness of risk mitigation tools and plans: what tools are available and what methodology should be used to evaluate their effectiveness in health risk communication?
Effectiveness of risk communication strategies for meeting intended outcome.
Semi-quantitative methods for benefit risk evaluation
Validation of real world data source for Pharmacoepidemiogical research
Education & Training History
Certificate in Advanced Pharmacoepidemiology, McGill University, 2010
PhD Epidemiology, Public Health Science, University of Toronto, 2002
Thesis: Reproductive/Hormonal Risk Factors For Gastric Cancer in Cancer
MSc Physiology, University of Toronto, 1993
Thesis: Prostaglandins & Fetal Breathing in Newborn Lamb
BSc (Hon) Physiology, University of Western Ontario, 1990
Other Affiliations
AstraZeneca Canada Inc employee
ASSOCIATIONS & MEMBERSHIPS:
International Society of Pharmacoepidemiology (ISPE)
Drug Information Association (DIA)
Pharmacovigilance Network (Canada)
Canadian Society for Epidemiology and Biostatistics (CSEB)
Canadian Association for Population Therapeutics (CAPT)
Professional Summary & Appointments
Adjunct Lecturer, Dalla Lana School of Public Health
Director Patient Safety and Medical Information, AstraZeneca Canada Inc.
Member of Health Canada's Expert Advisory Committee on the Vigilance of Health Products (EAC-VHP)
Current Research Projects
Evaluation of effectiveness of Risk Mitigation plans for ticagrelor in Canada
Evaluation of effectiveness of Risk Mitigation plans for Caprelsa in Canada
Assessment of methodological gaps related to Risk minimisation Interventions in Drug Safety
Representative Publications
Frise S, Kreiger N, Gallinger S, Tomlinson G, Cottercio M. Menstrual and reproductive risk factors and risk for gastric adenocarcinoma in women: findings from the canadian national enhanced cancer surveillance system. Ann Epidemiol 2007 Sep;17(9):721-22.
Frise S, Steingart A, Sloan M, Cotterchio M, Kreiger N. Psychiatric disorders and use of mental health services by Ontario women. Can J Psychiatry. 2002 Nov;47(9):849-56.
Baird MG, Frise SA. Comparison of extended release 5-ISMN and sustained release nitroglycerin during 4 weeks treatment of stable angina pectoris. Canadian Cardiovascular Society, Toronto, October 24-28, 1995 (Abstract)
Tan KW, Frise SA. Efficacy and tolerability of doxazosin versus enalapril in treatment of mild to moderate hypertension. Royal College of Physicians and Surgeons, Montreal, September 18, 1995 (Abstract)
Parker JD, Newton GE, Chan M, Frise SA. Counter-regulatory responses: Long-acting isosorbide-5-mononitrate versus transdermal nitroglycerin. Canadian Cardiovascular Society, Edmonton, October 25-29, 1994 (Abstract).
Jones, Langille BL, Frise SA, Adamson SL. 1993. Non-adrenergic non-cholinergic autonomic mediation of the pressor response to feeding in lambs. Am J Physiol. 265 (Regulatory Integrative Comp Physiol. 34):R530-R536.
Frise SA, Jones SA, Adamson SL. The Effects of intracerebroventriculr administration of prostaglandin E2 in the neontatal lamb. Society for gynecological investigation, March 31-April 3, 1993 (Abstract)