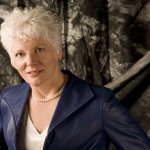 Faculty Member
Hazel Ruth Lynn-​Veenstra Medical Doctor, MHSc (Community Medicine and Epidemiology), Fellow of the College of Famly Physicians of Canada
Email Address(es)

Office Phone

519-376-9420 ext. 1241

Office Address

101 17th Street East Owen Sound , Ontario N4K 0A5

Website(s)

Division(s)/Office

Position

Adjunct Lecturer

SGS Status

Non Member
Research Interests
As Medical Officer of Health, my primary responsibility is ensuring the delivery of the programs and services, as outlined in the Ontario Public Health Standards, to the rural area of Grey and Bruce Counties. I am deeply committed to the advance of programs and services that target to reduce the health inequities between urban and rural populations, including the aboriginal rural population.
I have a strong interest in community engagement with the goal to change environmental and cultural norms in order to improve health. It is my aim to ensure the concept of health is embedded in all community decisions and actions. I am interested in how the Health Unit's organizational structure and function acts to influence the effectiveness of program and service delivery.
The new division of Clinical Public Health is challenged to make a difference in the way we view both individual clinical health care and population health. I think this is really important next step in Canadian universal health care. The new division is opening the opportunity for DLSPH to develop a new and unique area of collaboration and practice. I value being part of that process.
Education & Training History
Fellow of the College of Family Physicians of Canada, 2004
Master of Health Science specializing in Community Health and Epidemiololgy, University of Toronto, 2003
Certificate Member College of Family Physicians of Canada, 1992
Member of College of Family Physician's of Canada, 1989 to present
Member of Ontario Medical Association and Canadian Medical Association, 1985 to present
Continuing Medical Education, 50 + hours/year
Licensed in Ontario – College of Physicians and Surgeons of Ontario, 1985 to present
Annual Medical Conference – Christian Health Association of Nigeria, 1978 to 1983
Annual Leprosy Planning Meeting and Conference – Northern Nigerian Leprosy Congress, 1978 to 1982
Chairmain, Leprosy Training Benue State, 1978 to 1982
Liscense to Practice Medicine in Nigeria, 1978 to September 1984
Language and Cross Cultural Training, Detroit MI, September to October 1978
Liscense to Practice in British Columbia Member of B.C.M.A., July 1977 to 2000
Rotating Internship, Royal Columbian Hospital, 1976 to 1977
L.M.C.C., 1976
Medical Doctor Graduate with Honour, University of Toronto Faculty of Medicine, 1976
Primary Teaching Responsibilities
As an adjunct, I would be able to offer the students exposure to the rural health perspective. My staff and I have supervised several Master in Public Health students and family medicine elective students. We offer the practical 'hands on' experience in the day to day provision of public health services and programs in a rural setting to a diverse demographic.
Professional Summary & Appointments
Medical Officer of Health, Grey Bruce Health Unit, January 2003 to Present
Acting Medical Officer of Health, Grey Bruce Health Unit, November 2000 to January 2003
Instructor, Level II Palliative Care Institute, University of Western Ontario, 1996 to 2000
Medical Advisor, Grey Bruce Community Care Access Center, 1991 to 2001
Private Family Practice Partner, Eastview Professional Building, September 1985 to 2002
Medical Officer, Mkar Christian Hospital, Nigeria, November 1978 to July 1984
Medical Superindendent, Benue Leprosy and Rehabilitation Center, Nigeria, November 1978 to November 1983
Rotating Internship, Royal Columbian Hospital, British Columbia, July 1976 to 1977
Honours & Awards
Kathleen Chambers Memorial Award for the Most Outstanding Woman Graduate, University of Toronto, 1976
Distinguished Service Award, Association of Local Public Health Agencies, 2010
EXTRA fellowship 2013 ( Canadian Foundation for Healthcare Improvement -Executive Training for Healthcare Improvement)
Representative Publications
COHRT – Community Outreach and Heart Health Risk Reduction Trials. Principal investigator Dr. Robert Nolan, Director, Behavioural Cardiology Research Unit, Cardiac Program, University Health Network, Toronto. Funded by Heart and Stroke Foundation of Ontario, Grant HBR 4857, August 2001 – July 2006
ECADS – Early CBRN (Chemical/Biological/Radiological/Nuclear) Attack Detection Surveillance System, CRTI syndromic surveillance project. Principal Investigator Rick Davies, Ottawa Heath Institute. Funded by National Research Council (NRC-CRTI), 2004 – 2006
FASD – Detection of Fetal Ethanol Exposure by Meconium Analysis of Fatty Acid Ethyl Esters, The first Canadian Population-Based Study Mother Risk Program Hospital for Sick Children, Toronto. Principal Investigator Gideon Koren. Second phase of study completed in 2009 at St. Joseph's Hospital, University of Western in London, January 2004 – 2009
STOP – The Stop Smoking Therapy for Ontario Patients Study; the effectiveness of nicotine replacement therapy in Ontario smokers. Sponsors and Collaborators: Centre for Addiction and Mental Health; Pfizer Health Care, Ontario Ministry of Health and Long-Term Care. CAMH Fall 2005 – 2007
ISTART – Internet-based Strategic Trans-disciplinary Approach to Risk Reduction and Treatment. Web-based Hypertension treatment study. Principal investigator Dr. Robert Nolan, Director, Behavioural Cardiology Research Unit, Cardiac Program, University Health Network, Toronto, Funded by the Canadian Stroke Network, December 2006 – 2008
REACH – Reducing risk with E-based support for Adherence to lifestyle Change in Hypertension. Principal Investigator, Dr. Robert Nolan, Funded by the Canadian Institute for Health Research. 2012-2015
CFHI-EXTRA – Canadian Foundation for Healthcare Improvement, Executive Training for Research Application. A multi-institutional approach for improving maternal and fetal health. Organization's involved: Grey Bruce Health Unit, Grey Bruce Health Services, and Owen Sound Family Health Team, February 2012 – August 2013
Systematic Review 2013: Association between Wind Turbines and Human Distress – The study objective was to search the literature investigating whether an association between wind turbines and human distress exists. Arra I, Lynn H, Barker K, et. al. 2012-2014