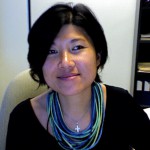 Faculty Member
Lei Sun Ph.D. in Statistics
Email Address(es)

Office Address

Department of Statistical Sciences 100 St. George Street Toronto, ON M5S 3G3

Website(s)

Division(s)/Office

Position

Professor

SGS Status

Full Member

Appointment Status

Tenured
Research Interests
Statistical Genetics and Genomics
Education & Training History
2001: Ph.D. in Statistics, University of Chicago, USA
1995: B.S. in Mathematics, Fudan University, China
Other Affiliations
Department of Statistical Sciences, Faculty of Arts and Science (75%)
Division of Biostatistics, Dalla Lana School of Public Health (25%)
Primary Teaching Responsibilities
Current Research Projects
Statistical methodology projects:
2014-2019, Statistical methods and computational tools for next-generation genetic studies of complex traits (CIHR, PI: Lei Sun; Co-Investigators: Andrew Paterson and Lisa Strug), $667,641.
2013-2018, Joint analyses of multiple genetic variants and multiple trait phenotypes (NSERC, Individual Discovery Grant), $115,000.
Collaborative projects:
2016-2019, Genetic epidemiology of cystic fibrosis (Cystic Fibrosis of Canda, CFC, PI: Lisa Strug), $361,713.
2012-2017, Modification of cystic fibrosis phenotypes in the pancreas and gut (CIHR, PI: Lisa Strug), $1,070,395.
Training projects:
2017-2022, Operations Support and Technology Development Funds, The Centre for Applied Genomics (TCAG) (Genome Canada – Genomics Technology Platforms, CO-I), $9,174,603.
2017-2020, Health Science Collaborating Centre: Collaborating Centre for Statistical Omics, Canadian Statistical Sciences Institute (CANSSI, Co-PI), $10,000
2010-2016, STAGE (Strategic Training for Advanced Genetic Epidemiology): An integrated program in statistical & epidemiological training for genetics with a population health impact (CIHR Training Grant, Co-PI), $1,774,814.
Representative Publications
A complete list at http://www.utstat.toronto.edu/sun/publications.html;  § indicating students; e.g.
Xu L§, Craiu RV, Sun L, Paterson AD (2016). Parameter expanded algorithms for Bayesian latent variable modelling of genetic pleiotropy data. Journal of Computational and Graphical Statistics 25(2):405-425.
Derkach A§, Lawless J, Sun L (2015). Score tests for association under response-dependent sampling designs for expensive covariates. Biometrika 102(4):988-994.
Soave D§, …, Strug LJ, Sun L (2015). A joint location-scale test improves power to detect associated SNPs, gene-sets and pathways. The American Journal of Human Genetics 97:125-138.
Derkach A§, Lawless J, Sun L (2014). Pooled association tests for rare genetic variants: a review and some new results. Statistical Science 29(2): 302-321.
Faye LL§, Machiela MJ, Kraft P, Bull SB, Sun L (2013). Re-ranking sequencing variants in the post-GWAS era. PLoS Genetics 98(8):e1003609.
Acar E§, Sun L (2013). A generalized Kruskal-Wallis test incorporating group uncertainty with application to genetic association studies. Biometrics. 69(2):427-435.
Derkach A§, Lawless J, Sun L (2013). Robust and powerful tests for rare variants using Fisher's method to combine evidence of association from two or more complementary tests. Genetic Epidemiology 37(1):110-121.