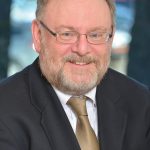 Faculty Member
Paul Tocher BSc (Hons), MBA, MHSc
Email Address(es)

Curriculum Vitae

Division(s)/Office

Position

Adjunct Lecturer

Appointment Status

Status Only
Paul is an industrial hygienist and safety professional with over 25 years of experience in the health and safety field. Prior to changing to a focus on health and safety he spent 10 years in vaccine research and development, specifically on fermentation optimization for bacterial vaccines. He is a Certified Industrial Hygienist (American Board of Industrial Hygiene), Registered Occupational Hygienist (Canadian Registration Board of Occupational Hygiene), Canadian Registered Safety Professional (Board of Canadian Registered Safety Professionals), Certified Safety Professional (Board of Certified Safety Professionals), Registered Biosafety Professionals (ABSA International) and Specialist Microbiologist in Biological Safety (National Registry of Certified Microbiologists).
Until recently he was responsible for the industrial hygiene, radiation safety and biosafety programs at the largest biotechnology company in Canada. He is trained as a certified member for Joint Health and Safety Committees in the province of Ontario as well as having extensive training in confined space entry and rescue, emergency management and asbestos control. He was trained as an internal health and safety auditor and has undertaken health and safety and biosafety audits in North and South America and Europe. He has also been a part of annual ISO 14001 (since 2005) and OHSAS 18001 (since 2011) audits.
He is currently Manager, Safety and Human Performance at the Historic Waste Program Office of Canadian Nuclear Laboratories in Port Hope, ON. He is responsible for health and safety, industrial hygiene and emergency response/preparedness oversight for Canada's largest current environmental remediation. The Port Hope Area Initiative is moving nearly 2 million cubic metres of low level radioactive waste resulting from radium and uranium processing at Eldorado Nuclear into engineered above ground mounds for long-term storage and surveillance.