The Office of Global Public Health Education & Training (OGPHE&T) is the knowledge hub of global health educational activities at the Dalla Lana School of Public Health. The OGPHE&T views "global health" in an integrative manner.  Its programs focus on the relationships among local, regional, national, and international forces that influence health and health equity as well as on the development of effective interventions and policies.
The OGPHE&T offers multidisciplinary graduate and undergraduate education in global health, student practicum placements, seminars, lectures, and other training opportunities. The OGPHE&T also partners with research institutions around the world, to host visiting scholars (graduate students, postdoctoral fellows, faculty, and other researchers) and support student and faculty research at the DLSPH.  The Office of Global Public Health & Equity brings together a community of students, faculty, and other partners to advance better health and equity, globally.
Collaborative Specialization in Global Health
In September 2017, the Collaborative Doctoral Program in Global Health will integrate the Masters Global Public Health Emphasis program to become the Collaborative Specialization in Global Health (CSGH). The new program will draw on the significant academic resources available at the School, and across the University of Toronto, to offer all students, both Master's and Doctoral, a rich experiential environment and a vibrant global health learning community.
The Collaborative Specialization in Global Health (CSGH) is designed to deepen the knowledge base of graduate students about multidisciplinary approaches to global health issues and challenges; to provide career training related to global health research and practice; and to help students develop skills that advance their research and practical skills. The CSGH views 'global health' in an integrative manner, focusing on the relationship among local, regional, national, and international forces that influence health, as well as on the development, implementation and evaluation of interventions and policies.
The CSGH integrates methods and insights from Departments and Faculties across U of T. Students are encouraged to think critically about global health paradigms and to integrate academic research skills in an applied setting.  Graduates of the program will be exposed to global health approaches from a variety of disciplines including public health, engineering, anthropology, rehabilitation sciences, business, nursing, and law.
Objectives:
To enable students to develop an understanding of global health as it relates to the interaction of global, national, regional, and local forces, processes, and conditions;
To ground training in disciplinary perspectives and engage in multidisciplinary research enterprises;
To offer mentorship opportunities by committed and experienced faculty with a diversity of theoretical, operational and methodological perspectives on global health; and,
To grapple with complex health-related policymaking by the range of international, national, and local actors in a wide range of sectors that shape policies and carry out activities that affect health.
Global Health Students
Global health students are passionate about understanding, improving, and advancing health and equity globally, in response to pressing global health challenges. Our students explore various theoretical, methodological, and applied perspectives relating to global health, including health and human rights, global disease burden, health system reform and access, global health policy, the historical origins of global health challenges, innovative solutions to health problems, and health and international development. With home departments from across the University of Toronto, our students represent a multitude of disciplinary and sectoral perspectives. Together with global health experts at the University of Toronto, our students learn about current and future global health issues in an environment that fosters rich, multidisciplinary collaboration.
Click here for global health student profiles
Global Health Faculty
Erica Di Ruggiero, Director, Office of Global Public Health Education & Training
Director, Collaborative Specialization in Global Health
Andrea Cortinois, Master's Lead, Collaborative Specialization in Global Health
Collaborative Specialization in Global Health Program Representatives
DLSPH Faculty Affiliated with the Office of Global Public Health, Education & Training
Abuelaish, Izzeldin
Allman, Dan
Arrandale, Victoria
Aslanyan, Garry
Barwick, Melanie
Benatar, Solomon (Solly)
Bisaillon, Laura
Bondy, Susan
Braitstein, Paula
Calzavara, Liviana
Coté, Pierre
Chaiton, Michael
Chalin Clark, Catherine
Chan, Adrienne
Choi, Bernard
Chow, Chung-Wai
Cole, Donald
Copes, Ray
Cortinois, Andrea
Deber, Raisa
Deeks, Shelley
Dimaras, Helen
Di Ruggiero, Erica
Einstein, Gillian
Evans, Greg
Forman, Lisa
Gastaldo, Denise
Gignac, Monique
Ginsburg, Ophira
Goodstadt, Michael
Gower, Stephanie
Graham, Kathryn
Holowaty, Eric
Hu, Howard
Hyman, Ilene
Jackson, Suzanne
Jadad, Alejandro (Alex)
Jha, Prabhat
Khenti, Akwatu
Kreiger, Nancy
Krym, Valerie
Kurji, Karim
Lemmens, Trudo
Levitsky, Marianne
Loh, Lawrence
Lombardo, Charlotte
Lou, Wendy
Lyons, Renee
Martiniuk, Alex
Matheson, Flora
McKeown, David
McPherson, Amy
Miller, Anthony
Morris, Shaun
Narod, Steven
Pakes, Barry
Poland, Blake
Popova, Svetlana (Lana)
Rehm, Jurgen
Rouleau, Katherine
Sanches, Marcos
Schwartz, Robert
Scolnik, Dennis
Siddiqi, Arjumand
Silverman, Michael
Summerbell, Richard
Tomlinson, George
Tompa, Emile
Upshur, Ross
Urquia, Marcelo
Yi, Qi-long
Global Health Masters Practicums
DLSPH Masters students can choose to complete a practicum placement that is global health-related. While important, interesting global health work happens in the Grater Toronto Area, students may also travel elsewhere in Canada, the United States, and globally to apply the theory and knowledge gained in coursework in professional settings.
The approach to global health at the DLSPH is interdisciplinary and integrative, bringing together ideas, theories, and methodologies from multiple disciplines. The school emphasizes equity-oriented research; that is, projects focusing on the health challenges of low-income and marginalized populations in all countries and the relationship of these challenges to global, national and local political, social, economic, and institutional factors.
Past global health practicum placements have taken place at organizations like the WHO (Geneva, Switzerland), the Centre for Infectious Disease Research (Lukasa, Zambia), PAHO (Washington, DC, USA), Moi Teaching and Referral Hospital (Eldoret, Kenya), Sri Ramachandra University (Chennai, India), and the Government of Nunavut (Iqaluit, Nunavut).
Students have described their experiences doing global health practicum placements as "eclectic, memorable, and inspiring," allowing them to participate in "incredible and passionate work," "develop confidence," and grow as a "health promoter, a public health student, a research, and as a person."
Contact: Practicum Placement and External Relations Officer
Masters Global Public Health Travel Award
Twice each academic year, in the Fall and Winter semesters, the Office of Global Public Health, Education & Training invites all DLPSH Masters students to apply for the Masters Global Public Health Student Travel Awards.
The Awards provide reimbursement-based financial support for students completing global health practicum placements outside the Greater Toronto Area (GTA).
These reimbursement-based awards are valued at up to $5000 for students doing practica outside North America. They are valued up to $3,000 for students doing practica outside the GTA, within North America.
Contact: Office of Global Public Health Education & Training
Our Graduates
Graduates of the Dalla Lana School of Public Health's global health programs go on to have interesting and fulfilling careers in many different sectors, with careers in government and policy, NGOs, not-for-profit, research, and academia.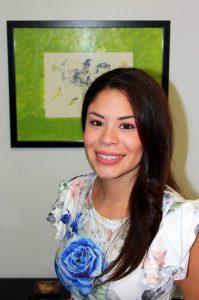 Mariajosé Aguilera, Research Assistant
Read Mariajosé's profile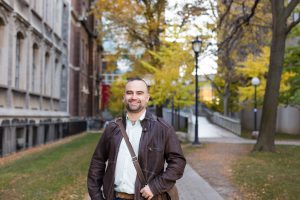 Sean Cleaver, Doctoral researcher and community-based action, Western Province, Zambia
Read Sean's profile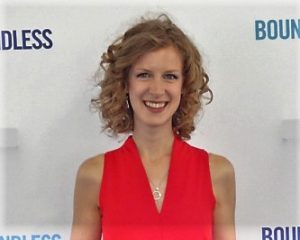 Vanessa Pike, Registered Dietitian
Read Vanessa's profile
DLSPH's Public Health Alumni Association (PHAA) promotes fellowship among the alumni community and to foster relationships among its members and the School.
Read more about the Public Health Alumni Association
Student Groups
The Dalla Lana School of Public Health and University of Toronto have many active student groups contributing to global health research, professional development, and advocacy.
The Graduate Student Alliance for Global Health 
The Graduate Student Alliance for Global Health (GSAGH) is a coalition of interdisciplinary University of Toronto graduate students who come together and share knowledge. With increased commitment to global health education, research and service there is evolving opportunity for multidisciplinary solutions to the world's health challenges. The University of Toronto has world-renowned investigators in disciplines including for example, public health, medicine, basic science research, policy, pharmacy, nursing, social work, dentistry, law, engineering and anthropology whose faculty and students are addressing global health concerns.
Juxtaposition
Juxtaposition is the University of Toronto's premier global health magazine. With a special emphasis on topics that particularly impact the vulnerable and marginalized globally, Juxtaposition provides an interactive forum to explore the essential health issues of our time. Using a multidisciplinary approach, Juxtaposition seeks to include contrasting perspectives on global health issues from a wider socio-cultural, political, economic, and legal context. Juxtaposition aims to be recognized as a current, credible, and compelling publication and act as a forum for sharing ideas, promoting discussion and action on global health topics.
Public Health Students' Association
The Public Health Students' Association (PHSA) is the representative body of the students enrolled in the Graduate Department of Public Health Sciences at the University of Toronto. All students in the school of public health are encouraged to get involved in the PHSA. We hold open meetings on a monthly basis.
University of Toronto International Health Program 
UTIHP was established in 1988 as a student group by two University of Toronto medical students, in response to an increased interest in Global Health. Since then, the identity of the group has been constantly evolving. The interdisciplinary aspect of the program was introduced at a later point to open the program to individuals from different disciplines and maximize program effectiveness. This was accomplished through sharing leadership between a Medical and an Interdisciplinary Co-director, in addition to having executive positions and membership open to all members of the UofT community including undergraduates, graduates, alumni, as well as professional students.