This initiative aims to raise awareness of non-clinical careers in health care and to stimulate the creation of a diverse pool of academic and community leaders and prepare them for influential roles within Toronto's broader health system.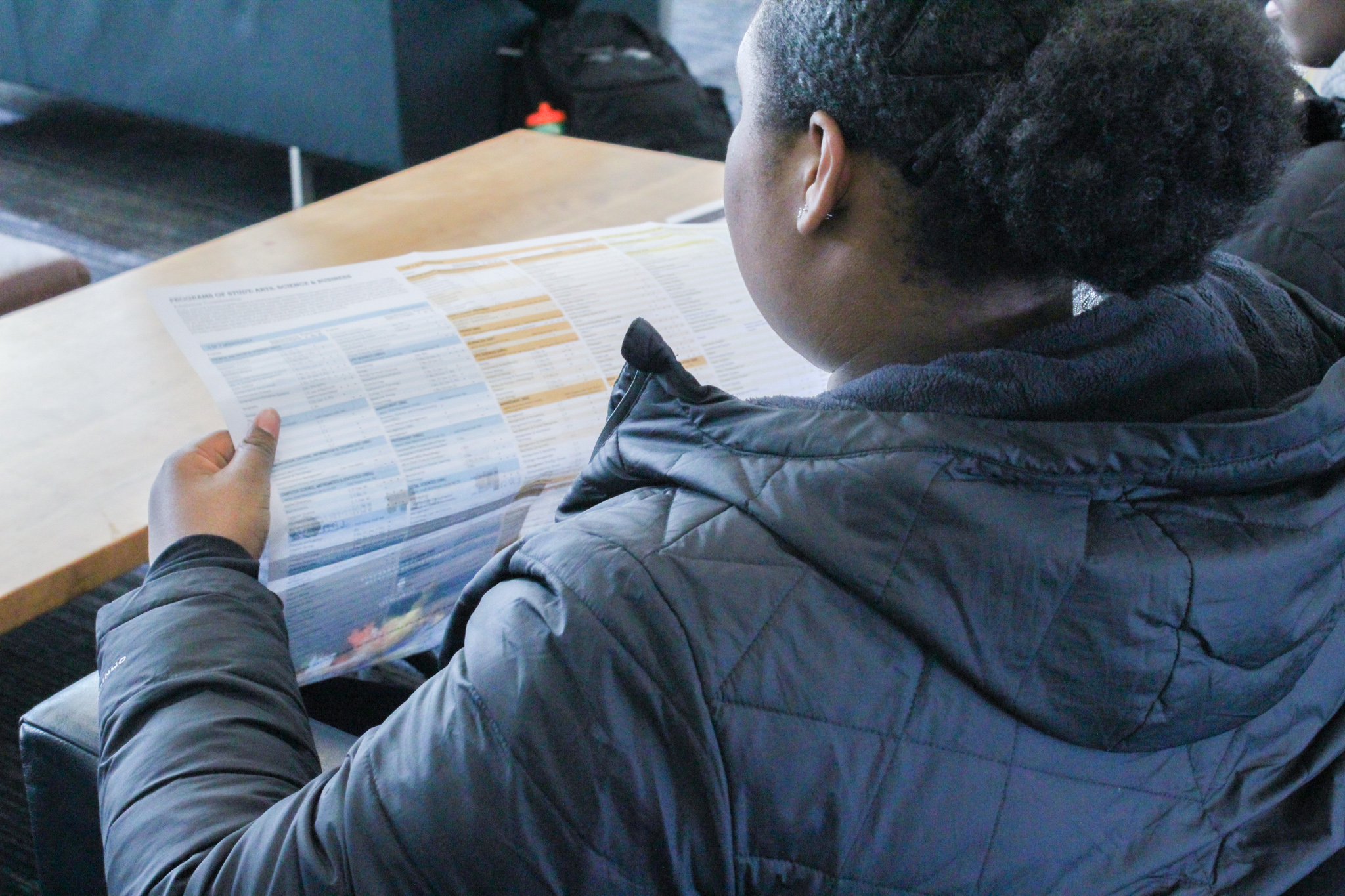 The Need
Public health plays a critical role in the health care system that serves our diverse society, but the current cohort of public health leaders and practitioners is chronically underrepresented. Through media, conversations or experiences with sick family members, young people may hear about overcrowded emergency rooms or emerging public health threats, but they might not realize they could follow a career path to help tackle these issues.
The public health field has an obligation to ensure talented people can build meaningful careers, regardless of their background, to ensure adequate community representation in the health care system. If this option is introduced while students are still in high school – and thinking about what's next – we can inspire and attract talented and passionate youth from Toronto's broad range of communities to become public health leaders in the academic, clinical, and administrative spheres.
Our Schools
The pilot program was launched in Marc Garneau Collegiate Institute. Since then, we have expanded the program to Runnymede Collegiate Institute where it continues to build relationships, crucial soft skills, and expose students to various aspects of public health, health systems and how they can impact a system that has so much impact on their lives. Even in its infancy, students have shown bursts of excellence in their learning, application, and initiative.
Our Summer Institute
Students enrolled in the program are given an opportunity to attend the DLSPH Access & Outreach: Summer Institute. In the institute, students spend a week at the University of Toronto, St. George campus, building on concepts taught during the semester program and deepening their understanding of public health disciplines. The Institute provides an opportunity to exercise their learnings using graduate-level scenarios and case studies as they continue to elevate their capacity.
Successes
Program's first student cohort dove into concepts related to the social determinants of health, social inequality and health, health promotion, epidemiology, virus types, treatments and transmission, social media scraping and geolocation. Using these concepts, students created comprehensive intervention strategies that addressed differences in communities across the city.
The summer institute allows students to explore how their interests and personal gifts can intersect with public health. This early introduction will set the stage and allow students with in-depth understanding of their communities to bring a new lens to public health intervention strategies.
Outreach Program News Articles
Outreach and Access Program helps high school students from under-​represented communities discover public health and health system careers
High School Students Learn to Save Toronto from Deadly Theoretical Virus!
Our Partners
Understanding the importance of relationship-building and investing in the lives of students, DLSPH Access and Outreach has teamed up with the Ahead of the Game (AotG) Mentorship Program. This partnership will help create the support and resources needed to successfully prepare students for a future in public health. AotG's program aims to build relationships with youth and provide support, motivation and resources they need to succeed while increasing their self-confidence and developing leadership skills to help them take charge of their lives and become engaged, contributing community leaders. The DLSPH Access and Outreach program continues to receive guidance in understanding and connecting with communities through partnerships with organizations like The Neighbourhood Office in Thorncliffe Park.
With initial support from the Toronto Central LHIN, the DLSPH Access and Outreach program continues to educate youth in the social determinants that impact health in addition. By investing in youth through building capacity and identifying successful pathways, this upstream intervention seeks to ignite change for years to come in some of Toronto's communities with the highest health needs.
Contact Us
For more information, please contact the program administrator, Ryan Hinds at  ryan.hinds@utoronto.ca
If you would like to support this initiative, make a donation today!