Nancy Baxter and Howard Hu inducted into the Canadian Academy of Health Sciences
October 3/2016
Congratulations to Professors Nancy Baxter and Howard Hu who were inducted into the Canadian Academy of Health Sciences on September 16, 2016 in Montreal.
Professors Baxter and Hu are two of eight U of T researchers who were recognized as fellows in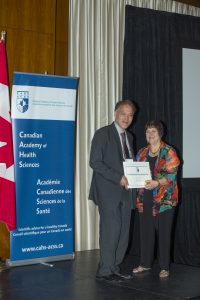 2016 and join the 18 DLSPH faculty members who are already fellows of the academy, including Professors John McLaughlin, Jeffrey Reading and Steve Narod, all of whom attended this year's event.
The Canadian Academy of Health Sciences (CAHS) recognizes leaders from the full breadth of academic health science, from fundamental science to social science and population health. Fellows elected to the Academy are recognized by national and international peers for their impact on health science promotion.
"My induction was a high point of my career to date and I am grateful for the opportunity to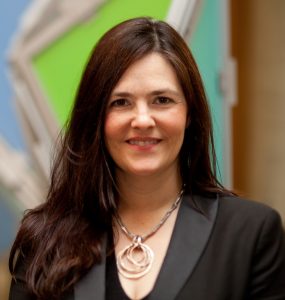 serve as a fellow in the Academy and address critical issues that have an impact on the health of Canadians," said Professor Baxter, DLSPH's Associate Dean of Academic Affairs.
Established in 2004, CAHS is a national alliance of leading scientific and engineering societies that offers expert advice on scientific aspects of domestic and international issues that impact the health of Canadians.
"I am honoured, especially as a relatively new Canadian, and look forward to engaging with the Academy and my new colleagues," said Professor Hu, DLSPH Dean.
"Recognition from one's peers is always a huge boost for a renewed commitment to one's work, but it's also gratifying to note the impact the Academy is having by organizing its members to study topics of the highest importance for the health of Canadians and citizens everywhere."
See Professor Hu and Baxter's CAHS profiles in the Fellows Directory here.