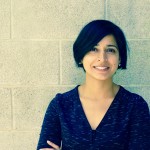 Alumni Member
Pam Sethi
When did you graduate from the Dalla Lana School of Public Health?
I graduated with a Master in Public Health, specializing in epidemiology and community health in 2009
 What additional degrees or training do you have?
I have training in facilitation and also take part in a bunch of fun creative activities (e.g. pottery, heirloom quilting, etc.).
How did you become interested in your field?
Immunization is the cornerstone of public health, and one of the most successful and cost-effective public health interventions globally.  After graduation with my MPH, I began my public health career at the brink of pandemic H1N1. I became keenly interested in disease prevention and moved into vaccine policy and programs as a Consultant with the Ontario Government. I am interested in health behaviour towards public health interventions, immunization uptake and improving health outcomes for Ontario's at a population level.
 Tell us about any interesting projects you are working on.
At the World Health Organization, I had the opportunity to practice disease surveillance and detection in polio eradication efforts. This was an excellent opportunity to develop my technical skills as well as learn about an entirely new health system. It was a meaningful initiative that provided hands-on, real world experience with immunization issues.
In addition, I decided to try filmmaking as a way to share powerful stories. This initially started off as a hobby, but in 2014 I produced and co-wrote a short documentary about the cross-cultural patient experience navigating the transplant system. The film was screened several times in Toronto.
What do you enjoy most about your current career position?
I am interested in working in health policy, especially with new and upcoming vaccines, and applying creativity and innovation to policy development within our policy shop.  It's exciting to influence health at a population level, while partnering with different stakeholders to develop the most effective policy as well as facilitate implementation.
In what ways has your experience at the School had an impact on your career and who you are today?
The experience at the School provided me with exceptional training as an epidemiologist. I initially used my degree to support the management of outbreaks as well as to share vital information for decision-making at various levels of government.
Though later in my career path I have not used the degree or my title conventionally, the skills gained allow me to understand and make sense of scientific evidence and data for policy development.
I've also been able to work overseas working to strengthen and build capacity around surveillance systems for disease detection. Overall, the program connected me to inspirational leaders in Ontario and colleagues from the program.
I love learning and trying new projects. In 2014, I decided to partner with a creative team and recently produced and co-wrote a short film in health. Skills gained from the program have been invaluable specifically around the intersection of data, evidence and powerful human stories (as evidence)  as a means to create movements or change at both the individual and broader system levels.
 How did your experiences at the School help you to overcome obstacles you've faced as a public health professional?
The School has contributed to my learning by facilitating practicum placements, which prepared me for real-world issues as well as assisted me in networking within the public health system. The alumni program is also very helpful to not only stay in touch with past colleagues, but to remain connected with future opportunities in career development.
What advice would you give to younger alumni or current students who aspire to follow a similar career path?
Don't be scared to try different or new career roles! I'd encourage students or younger alumni to build their own unique career path, whether it's a linear career trajectory in public health or tapping into other fields setting up an unconventional career path.
What would you say to a prospective student who is considering the School?
 It's a great School to develop and strengthen your analytical skills (critical thinking), make sense of data, and develop strong professional networks among academics, agencies and institutes.  I made great friends in the program and also continue to connect and build relationships through the alumni program.