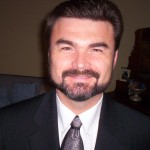 Faculty Member
Fredrick D Ashbury BA (Hons), MA, PhD
Research Interests
Cancer: Primary & Secondary Prevention
Point-of-Care Interventiion Research
EMRs
Supportive Care
Program Evaluation
Education & Training History
BA (Honours), University of Toronto, Political Science, Sociology & Commerce, 1983
MA, Queen's University, Sociology, 1986
PhD, York University, Sociology, 1991
Other Affiliations
Professor, Illawarra Health and Medical Research Institute, University of Wollongong, New South Wales, Australia
Adjunct Professor, Division of Preventive Oncology, Department of Oncology, University of Calgary, Alberta, Canada
Primary Teaching Responsibilities
Honours & Awards
Current Research Projects
2008-9 – Weight management: community program participation study among the overweight/obese. $1,500,000 (Alberta Cancer Board, Population Health Initiative)
2008 – Cancer Care Delivery: A profile of Canadian Resources.
2003-present – Fruits, vegetables and whole grains: community-based intervention to reduce obesity. Investigators: D Jenkins, N Kreiger, A. El-Sohemy, N Klar, F Ashbury. $1,500,000 (Canadian Institutes of Health Research)
Representative Publications
Saaed S, Golfam M, Beall RF, Ashbury FD, Palmer L, Little J. Effectiveness of individual-focused interventions to prevent chronic disease. Eur J Clin Invest 2014 (epub)
Ashbury FD, Little J, Ioannidis JP, Kreiger N, Palmer LJ, Relton C and Taylor P. A vision for chronic disease prevention intervention research: Report from a workshop. Can J Publ Health 2014;105(2):e150-153.
Butts C, Kamel-Reid S, Batist G, Chia S, Blanke C, Moore M, Sawyer MB, Desjardins C, Dubois A, Pun J, Bonter, Ashbury FD. Benefits, issues, and recommendations for personalized medicine in oncology in Canada. Curr Oncol 2013;20(5):475-83.
Lalla RV, Ashbury FD. The MASCC/ISOO mucositis guidelines: dissemination and clinical impact. Support Care Cancer 2013;21(11):3161-3.
Bonter K, Desjardins C, Currier N, Pun J, Ashbury FD. Personalised medicine in Canada: a survey of adoption and practice in oncology, cardiology and family medicine. BMJ Open 2011;1(1):e0000110.
Sullivan T, Ashbury FD, Pun J, Pitts BM, Stipich N, Neeson J. Responsibility for Canada's healthcare quality agenda: interviews with Canadian health leaders. Healthc Pap 2011;11(3):10-21.
Peterson JA, Quants SD, Ashbury FD, Sauve JK. The skin cancer prevention framework: a comprehensive tool for population-level efforts in skin cancer. Can J Publ Health 2010;101(4):128-32.
Colquhoun A, Jiang Z, Maiangowi G, Ashbury FD, Chen Y, Drobina W, McLeod L, Panaro L, Sihota S, Tustin J, Yacoub W. An investigation of cancer incidence in a First Nations community in Alberta, Canada, 1995-2006. Chron Dis Can 2010;30(4):135-40.
Mior S, Barnsley J, Boon H, Ashbury FD, Haig R. Designing a framework for the delivery of collaborative musculoskeletal care involving chiropractors and physicians in community-based primary care. J Interprof Care 2010;24(6):678-89.
Li FX, Robson PJ, Ashbury FD, Hatcher J, Bryant HE. Smoking frequency, prevalence and trends, and their socio-demographic associations in Alberta, Canada. Can J Publ Health 2010;100(6):453-8.
Hack, T., Whelan, T., Olivotto, I., Weir, L., Bultz, B., Magwood, B., Ashbury, FD., Brady, J. Brief Report: Standardized Audiotape Versus Recorded Consultation to Enhance Informed Consent to a Clinical Trial in Breast Oncology. Psychooncology 2007:16(4):371-6.
Cohen SR, Leis AM, Kuhl D, Charbonneau C, Ritvo P, Ashbury FD. QOLLTI-F: Measuring family carer quality of life. Palliative Medicine 2006;20:755-67.
Sahay T, Ashbury FD, Roberts M, Rootman I. Effective components for nutrition interventions: a review and application of the literature. Health Promotion Practice 2006;7(4):418-27
Ashbury FD, Kirsh VA, Kreiger N, Leatherdale ST, and JR McLaughlin. Workshop Report: An invitation to develop Ontario's cancer research platform: Report of the Ontario Cancer Cohort Workshop. Chron Dis in Canada 2006;27(2):98-100
Ashbury FD, Cameron C. Finlan C, Holmes R, Villareal E, DeCoste Y, Kulnies T, Swoboda-Green C. The Impact of a Quit Smoking Contest on Smoking Behaviour in Ontario . Chron Dis in Canada 2006;27(2):81-8.
Relova S, Marrett L, Klar N, McLaughlin J, Ashbury FD, Nishri D, Theis B. Predictors of self-reported confidence ratings for adult recall of early-life sun exposure. Am J Epidemiol 2005;162:183-92.
Ashbury FD, Sullivan T. Book Review – Misconceptions About the Causes of Cancer. Chron Dis in Canada 2004;25(3/4):152-3.
Kralj B, Iverson DC, Hotz K, Ashbury FD. The impact of computerized clinical reminders on physician prescribing behaviour Am J Med Qual 2003;18(5):197-203.
Madlensky L, Goel V, Polzer J, Ashbury FD. Assessing the evidence for organised cancer screening programmes. Eur J Cancer 2003;39(12):1647-52.
Ashbury FD, Madlensky L, Raich P, Thompson M, Whitney G, Hotz K, Kralj B, Edell W. Antidepressant prescribing in community cancer care. Supportive Care in Cancer 2003;11:278-285.