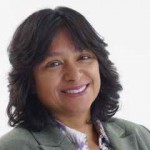 Faculty Member
Anna Banerji O.Ont MD, MPH, FRCP(C), DTM&H
Email Address(es)

Office Address

Dr. Anna Banerji Faculty Lead, Indigenous and Refugee Health, Post MD Education, Faculty of Medicine, University of Toronto 500 University Avenue, 6th Floor, Toronto, ON, M5G 1V7

Website(s)

DR. ANNA BANERJI: FROM CALCUTTA TO IQALUIT, North American Refugee Health Conference, Indigenous Health Conference

Division(s)/Institute(s)

Position

Associate Professor

SGS Status

Associate Member

Appointment Status

Status Only
Research Interests
International Health
Communicable Diseaes
Aboriginal Health (especially Inuit)
Tropical Medicine
Refugee & Migration Health
Adoption Medicine
Child Health
Public Health
Advocacy and Human Rights
EDUCation & Training History
2003 Master of Public Health, International Health, Harvard School of Public Health, Harvard University, Boston, MA
1989 Doctor of Medicine, Faculty of Medicine, University of Toronto, ON
1983-1985 Arts and Science, University of Toronto, Ontario
Postgraduate, Research and Specialty Training
1998 Clinical Research Fellowship, Medical Research Council/Canadian Infectious Disease Society, McGill University, Montreal, Quebec
1997 Diploma of Tropical Medicine and Hygiene, Gorgas Course in Tropical Medicine, University of Alabama, Lima, Peru
1995-1997 Pediatric Infectious Disease Fellowship, Montreal Children's Hospital, McGill University, Montreal, Quebec
1992-1995 Pediatric Residency, Children's Hospital of Eastern Ontario, University of Ottawa, Ontario
1989 Rotating Internship, Toronto East General Hospital, University of Toronto, Toronto, Ontario
Other Affiliations
University Affiliations
2016-present, Associate Professor, University of Toronto, Faculty of Medicine, Pediatrics, (Primary), Dalla Lana School of Public Health (Secondary)
2007 – 2016, Assistant Professor, University of Toronto, Faculty of Medicine, Pediatrics, Primary
2005 – present Assistant Professor, University of Toronto, Faculty of Medicine, Dalla Lana School of Public Health, Secondary
Other Appointments
2017-present, Tropical Disease Specialist, Toronto General Hospital, University Health Network
2010-present Project Investigator, Research Institute, Hospital for Sick Children
2009 – present Associate Research Scientist, Li Ka Shing Knowledge Institute, St. Michael's Hospital, Toronto, ON
2008 – present Infectious Disease Specialist, Dept. of Pediatrics, Division of Infectious Disease, Hospital for Sick Children, (Cross-Appointment), Toronto, ON
2007- present Associate, Centre for International Health, University of Toronto, Toronto, ON
2005-present Associate, School of Graduate Studies, University of Toronto
Other memberships/boards
2017-present Research Ethics Review Board, Health Sciences, Dalla Lana School of Public Health
2015-present    Co-founder and president of the board for Society of Refugee Healthcare Providers. The society promotes best practices, disseminate knowledge and research for refugees.
2011-2015 University of Toronto International Health Program (UTIHP), Advisory Committee,
2011-2014 Ontario Multicultural Health Applied Research Network, Advisory Committee
2010-2016 Aboriginal Task Force, St. Michael's Hospital, The mission is develop a strategy towards improving Aboriginal Health access, equity and research at St. Michael's Hospital
2012-2014 ILC foundation, Improving the Life of Children in chronic pain, Board of Directors,
2011-2014 International Association for Medical Assistance to Travellers (IAMAT), Board of Directors
2010-2012 Infection Control Committee, St Michael's Hospital representing the Dept. of Paediatrics
2009-2012 Advisory Panel Member Children and Youth New to Canada for new version of book published by the Canadian Paediatric Society
2008-present First Nations, Inuit and Métis Health committee member, Canadian Paediatric Society. I am one of 5 paediatricians in Canada on this committee, which has a mission to promote and advocate for the health of Aboriginal children in Canada, through research, policy and statements. I have written the statement on accidental injury prevention, and Food Insecurity for Indigenous Children and Youth in Canada (in press)
2009 – 2011 International Child Health, Canadian Paediatric Society, Section Member Executive, Member at Large
2008-2009 Inter-professional Education Global Health Think Tank and working group, committee member. I am representing the Faculty of Medicine on this committee, which has a goal to develop inter-professional opportunities in International Health, reporting to Dr Sarita Verma
2008-2009 Pediatric Pandemic Planning Committee, Canadian Association of Paediatric Health Centres, Pediatric representative
Primary Teaching Responsibilities
Created Indigenous Health Conference (ICH): Challenging Health Inequities 2014, IHC 2016: Towards Health and Reconciliation, and preparing for IHC 2018: Honoring our mothers, Communities and Earth
I created the Canadian Refugee Health Conference 2009 and 2011, which evolved into the North American Refugee Health Conference which occurred in 2013, 2015, 2017 in Toronto. I continue to be the Canadian course director and chair of the biennial conference.
Course coordinator and Lecturer, Global Health Education Institute, Certificate Program for Residents, Faculty of Medicine, section on special populations (Aboriginal and Refugee) 2009-2014
Undergraduate course co-ordinator: Medical student elective in Refugee Health for the University of Toronto, MedSIS elective no 26-235-6258. I supervise and co-ordinate the elective.
CHL 5004 course "Introduction to Public Health". 2012
DOCH2, tutor 2011
DOCH2 Research supervisor 2010
Respiratory tract Infections in Aboriginal children, Guest Lecturer, Graduate Course CHL5117, Global Health Perspectives for women and children, Dalla Lana School of Public Health, February 8th, 2012
Respiratory tract Infections in Aboriginal children, Guest Lecturer Graduate Course CHL5421 Aboriginal Health, Dalla Lana School of Public Health, November 18th 2011
Co-instruct course CHL5117: Global Health Perspectives for women and children, winter terms 2006-2008
Medical Students, residents and fellows at St. Michael's Hospital, and St. Joesph's Health Centre
Professional Summary & Appointments
University Status and Appointments: Current
Current Employment
2013-present     Faculty Lead, Indigenous and Refugee Health, Post MD Education, Faculty of Medicine, University of Toronto (.5 FTE)
2017       Tropical Disease Specialist, Tropical Disease Unit, Toronto General Hospital, University Health Network, Toronto, ON
2014-present     Refugee Health Specialist, COSTI Immigrant Services, Toronto, ON, I created a pediatric clinic for newly arrived government assisted refugees (GARS) located at the COSTI resettlement shelter in the spring of 2014.
2004-present     Infectious Disease and Consulting Pediatrician, St Joseph's Health Centre, Toronto, ON. I consult for pediatric infectious disease and general pediatrics for the community teaching hospital whose population includes a large immigrant/refugee population
1998-present Canadian Red Cross Emergency Response Unit, I am trained as a member of the Emergency Response Unit (ERU) to respond to crisis (environmental and humanitarian crises around the world). I have been a delegate with the Canadian Red Cross since 1998.
2006-2017 Infectious Disease and Consulting Pediatrician, Inner City Health Unit, Department of Pediatrics, St. Michael's Hospital, Toronto, ON. I created the Immigrant Health and Infectious Disease Clinic, a pediatric clinic for immigrants or refugees, children adopted internationally, or those who have an illness acquired from abroad
Appointments
2007 – 2016 Assistant Professor
University of Toronto, Faculty of Medicine, Pediatrics, Primary
2005 – present Assistant Professor
University of Toronto, Faculty of Medicine, Dalla Lana School of Public Health, Secondary, Clinical Public Health and Social & Behavioural Health Science Divisions
Other Appointments
2009 – present Associate Research Scientist
Li Ka Shing Knowledge Institute, St. Michael's Hospital, Toronto, ON
2008 – present Infectious Disease Specialist
Dept. of Pediatrics, Division of Infectious Disease, Hospital for Sick Children, (Cross-Appointment), Toronto, ON
2007- present Associate, Centre for International Health
University of Toronto, Toronto, ON
2005-present Associate, School of Graduate Studies, University of Toronto
2010 – 2014 Project Investigator, Research Institute, Hospital for Sick Children
Honours and Awards
2016       Gold winner 2016 University Professional and Continuing Education Association (UPCEA) Marketing Award for Indigenous Health Conference 2016 print ad
2016       Honourable Mention, Peter Henderson Bryce MD Award for Excellence in Public Health policy for First Nations Métis and Inuit Children and Youth
2015       Dr. Norman L. Jones Award given by the Pulsus Group to the first author of an original paper deemed by the Associate Editors to have the greatest potential for impact on respiratory, critical care or sleep medicine
2015       Royal College of Physicians and Surgeons of Canada, Professional Development Grant towards writing book on Indigenous Health, (working title "Rising Stars"), $4000
2015       Canadian Association for University Continuing Education Marketing Award 2014, for the Indigenous Health Conference' Campaign for 'Marketing on a Shoestring' category (low-budget/high-impact initiatives), intended to recognize innovative and inexpensive ways to promote programs to internal or external audiences
2015       Nominated for Dr. Thomas Dignan Indigenous Health Award
2015       Nominated Public Health Champions Award, Toronto Public Health
2014       2014 Women's Courage Award International, 2014
2012       Order of Ontario,
2012       Diamond Jubilee Medal, 2012
2012       Nominated for Peter Henderson Bryce MD award for Excellence in Public Health policy for First Nations Métis and Inuit Children and Youth
2010       Certificate of Merit, Canadian Public Health Association, given to an individual who has made a noteworthy contribution in advancing the public health agenda whose contributions further CPHA in achieving its objectives, June 2010
2008       Educational Excellence for Community Health Care Award, University of Toronto, Faculty of Medicine. Qualities for the award include: Humanism, Collaboration, Advocacy, Educatory and Resource to the Community, 2008
2008       Nominated for the The Robin Badgley Awards for Teaching Excellence in Public Health Sciences
2003       2003 Promising Graduate" for Harvard School of Public Health 2003, Selected by HSPH, "as profiled by the Harvard Gazette, Commencement issue
2003       Nominated for the Dr. Fang Ching Sun Award, Harvard School of Public Health, for my work with Inuit children
2002       Harvard School of Public Health, partial Scholarship
Current Research Projects
2008-2016 Principle Investigator, Northern RSV surveillance. This is a multi-site surveillance for Inuit children admitted to hospital with Respiratory Syncytial Virus (RSV) and other respiratory viruses across 10 sites in Canada
2009 I am the P.I for Health needs assessment on Aboriginal children in Toronto
2009-present, Nutritional Assessment of children new to Canada
2011-present, co-P.I. Admissions to hospital in Nunavik
Representative Publications
Banerji A, Food Insecurity and Malnutrition in Indigenous Children and youth in Canada, Paediatr Child Health, in press
Banerji A, Shah C, Ten-Year Experience of Fetal Alcohol Spectrum Disorder; diagnostic and resource challenges in Indigenous children, Paediatr Child Health, 2017, 22 (3): 143-147, 15 May 2017
Banerji A, Panzov V, Young M, et al. Hospital admissions for lower respiratory tract infections among infants in the Canadian Arctic: a cohort study, CMAJ Open, CMAJ Open, October 18, 2016; 4(4) E615-E622
Banerji A, Ng K, Morales T, Panzov V, Robinson J, Lee B. Cost-effectiveness of palivizumab in term infants who reside in the Canadian Arctic, CMAJ Open, CMAJ Open, October 18, 2016; 4(4) E623-E633
Banerji A, Scabies, Paediatr Child Health. 2015 Oct;20(7):395-402
• Evans A, Kiluk D, Banerji A, Imported Pediatric Malaria at the Hospital for Sick Children Toronto Canada: A 16 Year Review, BMC Pediatrics, 2014, 14:251
• Banerji A, Panzov V, Young, Mamdani M, The Real Life Effectiveness of Palivizumab in Reducing RSV Hospital Admissions for Infants Residing in Nunavut, Canada, Can Respir J. 2013 Dec 23. pii: 15997
• Banerji, A, Onchocercia, Children and Youth New to Canada, Canadian Paediatric Society, February 2014, http://www.kidsnewtocanada.ca/conditions/onchocerciasis
• Banerji A, Panzov V, Young M et al, The Cost of Lower Respiratory Tract Infections Hospital Admissions in the Canadian Arctic, Int J Circumpolar Health 2013, 72: 21595
• Banerji, A, Hunter A, Malnutrition, Children and Youth New to Canada, Canadian Paediatric Society, ( I wrote the entire section, which included several subsections including Folic Acid, Iodine, Iron, Vitamins A, B12, D and Zinc) April 2013, http://www.kidsnewtocanada.ca/conditions/malnutrition
• Hunter, A, Banerji, A, Hereditary Anemias, Children and Youth New to Canada, Canadian Paediatric Society, including subsections Hereditary Anemias, G6PD, Sickle Cell Disease and Thalassemias, April 2013, http://www.kidsnewtocanada.ca/conditions/anemias
• Banerji A, Prevention of Unintentional Injury in Indigenous Children and Youth in Canada, Paediatrics & Child Health, Paediatrics and Child Health, Sept 2012
• Morantz G, Rousseau C, Banerji A, Resettlement challenges faced by refugee claimant families in Montreal: Lack of access to childcare, Child & Family Social Work, January 2012
• Bosco P, Mitchell I, Banerji A, MD, Lanctot, Langley JM, A decade of respiratory syncytial virus (RSV) epidemiology and prophylaxis: Translating evidence into everyday clinical practice, Can Respir J. 2011 Mar-Apr;18(2):e10-9
• Tam D, Banerji A, Paes BA, The cost effectiveness of palivizumab in term Inuit infants in the Eastern Canadian Arctic, Journal of Medical Economics, 2009; 12(4): 361–370
• Banerji A, Greenberg D, Forsberg White L, et al, Risk factors for lower respiratory tract infections hospitalization in Canadian Inuit children: a case-control, Pediatr Infect Dis J, August 2009, 697-701
• Banerji A, Lanctôt KL, Paes B, et al Comparison of the Cost of Respiratory Syncytial Virus hospitalization versus Palivizumab Prophylaxis in term Canadian Inuit Infants. Pediatr Infect Dis J, August 2009, 702-706
• Denburg A, Rashid M, Brophy J, Curtis T, Malloy P, Audley J, Pegg W, Hoffman S, Banerji A. Initial health screening results for Karen refugees: a retrospective review. Can Commun Dis Rep. 2007 Dec 1;33(13):16-22
• Banerji A, Ford-Jones EL, Kelly E, Robinson LJ, Congenital rubella syndrome despite maternal antibodies, CMAJ June 21, 2005,172: 1678-1679
• Miller K, Banerji A, Epidemiology of malaria presenting at British Columbia's Children's Hospital, 1984 to 2001: Lessons for Prevention, Can J Public Health, 95(4) 245-8, July/Aug 2004
• Banerji, A, Tyler I, Finkelstein M, Gournis E, Pritchard M, Shahin R, Inactivated Trivalent Influenza Vaccine 2003-04, Effectiveness in Long Term Care Institutions: The Toronto Experience, Can Commun Dis Rep 30(12):109-116 June 15, 2004
• Greenberg D, Banerji A, Friedman M G, Chiu CH, Kahane S, High Rate of Simkania negevensis among Canadian Inuit Infants Hospitalized with Lower Respiratory Tract Infections, Scand J of Infect Dis, 35:1-3, July 2003
• Banerji A, High rates of hospitalisation for bronchiolitis in Inuit children on Baffin Island, Int J Circumpolar Health, 60(2):375-9, August, 2001
• Banerji A, Bell A, Mills E, Loo VG, et al. Lower Respiratory Tract Infections on Baffin Island, CMAJ, 164(13):1847-50, 2001 June 26
• Banerji A, Noya FM, Brain Abscess associated with Neonatal Listeria, Pediatr Infect Dis J, 18(3):305-7, 1999 March 18
• Banerji A, King JW, et al. Use of Single Dose Ceftriaxone in the Emergency Department During an Outbreak of Serogroup