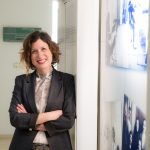 Faculty Member
Professor Leeat Granek PhD
Email Address(es)

Website(s)

Curriculum Vitae

Division(s)/Institute(s)

Position

Associate Professor

SGS Status

Full Member

Appointment Status

Status Only

Admin Faculty Appointment

Social & Behavioural Health Science
Research Interests
My research projects sit at the unique intersection of health psychology (specifically, psycho-oncology and women's health) and the history and theory of psychological diagnoses and practices.
The focus of my research program is to examine the psychological and social determinants of health, and the social processes that have an impact on relationships between health, culture, and gender. The goal is to use this understanding to improve health outcomes and quality of life, particularly in cancer patients and their families, healthcare professionals, and those who suffer from chronic illness or are mourning.​
Current Research Projects
Identification of suicide risk in cancer patients
Suicide of cancer patients is a growing problem and involves not only the patient but also the caregivers, with obvious consequences for general healthcare. The research is funded by the American Foundation for Suicide Prevention and is examining how social workers, nurses, and oncologists identify suicide risk in their cancer patients, who are at increased risk of suicidal ideation within the first year of diagnosis. We interviewed 63 healthcare professionals using the grounded theory method on this topic. We found, that while healthcare workers in oncology have experienced many suicides in their practices, they have received no training in how to identify this risk, or how to respond to it. Moreover, we uncovered a 'suicidality spectrum' that has revolutionized and redefined what suicide means within the oncology context. This new definition challenges the global statistics on the numbers of suicides committed by cancer patients and provides a more nuanced and accurate picture of the will to live and the will to die in cancer patients.
Barriers and facilitators to early integration of palliative care in pediatric oncology
Pediatric palliative care focuses on relieving the symptoms, pain, and stress caused by a serious illness and/or its treatment. The evidence indicates that a lack of pediatric palliative care early in the disease trajectory leads to poorer outcomes for children and their families, including more pain, psychosocial symptomatology, and poorer decision making around end of life decisions. Despite evidence to support the benefit of integrating palliative care for children early in their treatment, the utilization of available services remains low around the globe. To make evidence based changes and to ensure that palliative care is successfully integrated as an essential part of any disease treatment, more research on this topic is needed.  Thus, this research funded bye the Israel Science Foundation  is exploring the barriers to- and the facilitators of the integration of pediatric palliative care early in the disease trajectory of cancer patients from the perspectives of pediatric oncologists, pediatric palliative care physicians and nurses, and psychosocial supportive care professionals, including psychologists and social workers. The results of this study will be widely applicable and go beyond the oncology setting. The findings will inform the basis of future research projects looking at barriers to- and facilitators of- the integration of palliative care early in the care of children who suffer from all life-threatening diseases and the study may be expanded to include data from healthcare professionals such as geneticists and cardiologists.
Access to mental health services by Arab and Jewish women with breast cancer
The project led by Professor Ora Nakash and myself is funded by the Israeli National Ministry of Health and is looking at access to mental health services for Jewish and Arab women with breast cancer. The purpose of this study is to explore barriers and facilitators to mental health care in diverse populations and to examine whether health disparities exist between ethnic groups in accessing psychosocial care. This project involves four sources of data collection: 1) social workers and oncologist's notes about mental health needs; 2) qualitative interviews with women with breast cancer to discern subjective mental health needs; 3) quantitative measures to assess factors such as cancer stigma, barriers and facilitators to accessing mental health services etc.; and 4) a clinical structured interview diagnosis (SCID) to determine an accurate mental health diagnosis.  By collecting four different sources of data, we will be able to assess whether there are gaps between social worker's and oncologist's assessment of mental health needs, patients subjective experiences of need, and the psychologist's clinical assessment of need (via the SCID).