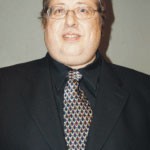 Faculty Member
Larry Hershfield M.A.
Research Interests
health promotion
health communication
interactive health communication
media advocacy
planning, including Intervention Mapping Approach
persuasion
behavior change
Education & Training History
My interests in communication began long before graduate school, but did lead to my degree in Social Psychology in 1972.
In 1977-9, I received extensive training from Adult Education experts from across the country, and worked with a small group of colleagues from national sister organizations on developing training tools.
After that, I worked in the health promotion field, becoming Director of the Prevention and Health Promotion Programs Division at the Addiction Research Foundation of Ontario (now part of CAMH).
Leaving ARF, I started my consulting career in 1991.
As a result of my volunteering at the then Centre for Health Promotion (led by Dr. Irving Rootman) and work with the then Health Promotion Branch, the Ministry of Health funded The Health Communication Unit in 1993. I directed THCU from its beginning until 2011. THCU developed events and materials, serving thousands of health promoters each year. We facilitated numerous events, involving the participation and work of international experts in health communication and health promotion, and produced a large number of materials. A signal achievement was the creation of the Online Health Program Planner with funding from NCCMT (McMaster University).
More recently, I took training from and began an extensive partnership with the principals of Intervention Mapping Approach, a book and approach which I heartily recommend to all those interested in systematic theory and eviddence based interventions.
Several years ago, I initated the DLSPH Health Communication Course, in partnership with Drs. Rootman and MacNeill. I have never stopped learning from my partners and from the students.
Most recently, I am working on projects with the European Centre for Disease Control and Atlanta CDC. Again, inevitably  I learn more from these experiences than I contribute.
Primary Teaching Responsibilities
Health Communication JXP5807H (with Margaret MacNeill )
Professional Summary & Appointments
Editorial Board, Journal of Health Communication (Taylor & Francis)
Honours & Awards
Current Research Projects
TACTICC (Tailored Aid for Communities adapting Tested Interventions for Cancer Control)

University of Texas (Houston).

This project is a five-year collaborative project (R01 funding from the National Cancer Institute) headed by two co-investigators, Drs. Patricia Mullen and Maria Fernandez, with numerous other partners.  It's overall purpose is to increase the capacity of cancer control planners to find, adapt and implement Evidence Based Approaches (EBAs) in their communities. The project includes the development of an online tool,  support for cancer prevention planners during implementation, and a sophisticated evaluation by principals at Emory University.
Representative Publications
Rebecca Schein, Sand Bruls, Vincent Busch, Kumanan Wilson, Larry Hershfield, Jennifer Keelan
Journal of Health Communication
Vol. 17, Iss. 5, 2012

Using an Online Health Program Planner. What's in it for you?
Larry Hershfield, Dianne Finkle Perazzo, Donna Ciliska, Kathie Clark, Nina I Jetha, Jeannie Mackintosh
Canadian Journal of Public Health, March 1, 2009 outsert
This article provides background about the development and user-testing of the Online Health Program Planner and describes how it can be used as part of a regular planning cycle to help plan programs, access the best available evidence and support partnership and collaboration among community groups.