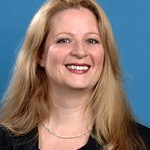 Faculty Member
Margaret MacNeill PhD (Simon Fraser), MA (Queen's), B.PHE (Toronto)
Email Address(es)

Office Phone

416-978-0598

Office Address

Faculty of Kinesiology and Physical Education Office: 40 Sussex Street, Room 201 (Mailing: 55 Harbord St, Toronto, M5S 2W6) Toronto, ON M5S 2W6

Division(s)/Institute(s)

Position

Associate Professor

SGS Status

Full Member

Appointment Status

Non budgtry Crss
Research Interests
Health communication
Visual methodologies
Social marketing of active living
Health, risk and media representation
Biopedagogy, health and physical activity
Social media and high performance sport
Youth, physical activity and health literacy
Cultural studies of gender, ethnocultural identities and physical activity
Education & Training History
PhD (1994) Simon Fraser University. Applied Sciences, School of Communications
MA (1986) Queen's University. School of Kinesiology and Health Studies
B.PHE (1984) University of Toronto, Faculty of Kinesiology and PE
Other Affiliations
Centre for Sport Policy Studies, University of Toronto
Collaborative Graduate Program in Women's Health, University of Toronto
Primary Teaching Responsibilities
JXP 5807: Health Communication (A joint course between DLSPH and EXS)
EXS 7001: Media, Health and Cultural Studies (EXS Reading Course)
KPE 100: Physical Cultural Studies (FKPE)
KPE 301: Health Communication and PE
KPE 302: Media, Health and Exercise Sciences (FKPE)
KPE 390/490: Directed/Advanced Research (FKPE)
Interprofessional Education Health and Wellness Session Facilitiator
Professional Summary & Appointments
Primary Appointments:
Associate Professor, Faculty of Kinesiology and PE, University of Toronto
Full Member, School of Graduate Studies: Graduate Department of Exercise Science
Cross Appointments:
Dalla Lana School of Public Health, Full member SGS, Behavioural and Social Sciences Stream
Executive Committee, Collaborate Graduate Program in Women's Health
Honours & Awards
International Fellow of the National Academy of Kinesiology (formerly the Amercian Academy of Kinesiology and Physical Education), 2008
Sociology of Sport Journal Award, 1997
International Folio Award for Science Editing, 1994
Current Research Projects
Health, Physical Activity and Media Literacy.
High Performance Sport and Athlete Social Responsibility Initiatives for Health.
The 'Girl Effect', Health Promotion and Sport for Development and Peace Programs.
Living Schools Transforming School Communities into Active Cultures.
Representative Publications
(2013). 'Screenagers' and In/Active Lifestyles: A Socio-Cultural Analysis of Healthy Life Span Promotion. Kinesiology Review, 2, 47-54.
(2011). A Postcolonial Approach to Sport, Gender and Development. In B. Houlihan and M. Green (Eds.). Handbook of Sport Development, pp. 253-365. London: Routledge. Co-authors: Hayhurst, L., MacNeill, M., & Frisby, W.
(2011). The Long Live Kids Campaign: Awareness of Campaign Messages. Journal of Health Communication, 16(5), 519-532. Co-Authors: Faulkner, G., Kwan, M., MacNeill, M., & Brownrigg, M.
(2010). The Visions, Voices and Moves of Young 'Canadians': Exploring Diversity, Subjectivity and Cultural Constructions of Fitness and Health. In J. Wright (Ed.). Young People, Physical Activity and the Everyday. London: Routledge. Co-authors: MacNeill, M., & Rail, G..
(2009). Opening up the Gendered Gaze: Sport Media Representations of Women, National Identity and Racialized Gaze. In P. Markula (Ed.), Olympic Women and the Media: International Perspectives, pp. 50-69. London: Palgrave.
(2007). The Weight of Expectation. The International Journal of the History of Sport. 24(10), 1243-1263. G. Knight, N. Neverson, M. MacNeill, P. Donnelly.
(2005). Living Schools: Redressing Inactivity and the "Epidemic" of Obesity, OPHA E Bulletin feature article, June.
(2005). Negotiated Order and Strategic Inaction. In D. Pawluch, W. Shaffir, C. Maill (Eds.), Doing Ethnography: Studying Everyday Life. Toronto: Canadian Scholar's Press. Coauthors: J. Greenberg, G. Knight, P. Donnelly, M. MacNeill.
(2003). Media Relations with Fitness, Lifestyle and Health Media Professionals, Health and Fitness Across the Lifespan, Toronto: CPTN.
(2002). Inner City Youth, Activity Patterns, Health Beliefs and Interpretive Relations with the Media, Journal of Urban Health, S124, 79(4).
(2002). Framing Females: Sport and Fitness Media, Women, Sport and Physical Activity. Hamilton: CAAWS
(2000). Media, Activity and Youth Consumption. World Summit 2000: Youth, Culture and Media. Toronto: CDR Proceedings.
(1999). Social Markting, Gender and the Science of Fitness: A Casestudy of Participation Campaigns, in P. White and K. Young's (Eds). Sport and Gender in Canada, pp. 215-231. Toronto: Oxford University Press.