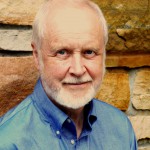 Faculty Member
Martin Shain M.A.,Dip.Crim., S.J.D.
Email Address(es)

Office Phone

519 927 0106

Office Address

Neighbour at Work Centre P.O. Box 116 Caledon, ON L7K 3L3

Website(s)

Division(s)/Office

Position

Adjunct Lecturer
Research Interests
mental and physical health promotion and protection in workplace settings
impact of the workplace on population health
psychological safety in the workplace
legal aspects of mental health at work
measurement of the mental health impact of the workplace
development of policies and programs to implement research findings at social and corporate levels
knowledge exchange and transfer as applied to workplace research on mental health
Education & Training History
undergraduate and graduate degrees in law and criminology from Universities of Oxford, Cambridge and Toronto
Primary Teaching Responsibilities
member of PhD. committees
Summer School faculty
tutoring incoming PhD and Masters students in their introduction to workplace health research and its implications
other, as requested
Honours & Awards
 1999 Workplace Health Promotion Pioneer Award (Health, Work and Wellness Conference annual awards)
Current Research Projects
Development and evaluation of Guarding Minds at Work.   Guarding Minds at Work is Canada's first organized and evidence based attempt at producing a user-friendly and free web-based resource to enable employers to assess and address risks to mental health in the workplace www.guardingmindsatwork.ca. Ongoing project,developed with funding from Great West Life Centre for Mental Health in the Workplace in partnership with Simon Fraser University's Centre for Applied Research in Mental Health and Addictions (CARMHA)
E- Curriculum on Workplace Health. Development of a web-based educational tool for health professionals on workplace health with University of Ottawa 2009
Ongoing legal research for the Mental Health Commission of Canada concerning psychological protection at work
Member of the Technical committee that developed Canada's first National Standard on Psychological Health and Safety in the Workplace (CSA Z1003) released January 16th 2013
Member of the the Working Committee to develop Canada's first guideline on Whistleblowing per Canadian Standards Association 2014-2016
Representative Publications
Shain M. (2009) Stress, Mental Injury and the Law in Canada: a review of legal issues surrounding stress in the workplace for the Mental Health Commission of Canada. www.mentalhealthcommission.ca ("The Shain Report")
Shain M. and Kramer D. (2004) Health Promotion in the Workplace: framing the concept, reviewing the evidence. Occupational and Environmental Medicine 61: 643-648.
Shain M. (2004) The Duty to Prevent Emotional Harm at Work: arguments from science and law, implications for policy and practice. Bulletin of Science, Technology and Society 24, 4, 305-315.
Shain M. and Suurvali H. (2006) Work-induced risks to mental health: conceptualization, measurement and abatement. International Journal of Mental Health Promotion 8,2, 12-22
Shain M. (2009) The Psychologically Safe Workplace: emergence of a corporate and social agenda in Canada. International Journal of Mental Health Promotion 11, 3 August
Shain M. (2010) Tracking the Perfect Legal Storm: converging systems create mounting pressure to create the psychologically safe workplace. Mental Health Commission of Canada. www.mentalhealthcommission.ca
Shain M. and Baynton M-A (2011) Preventing Workplace Meltdown: avoiding liability for mental injuries. An employer's guide to maintaining a psychologically safe workplace. Carswell Publishers, Toronto)
Shain M., Arnold I.M. and GermAnn K. (2012) The Road to Psychological Safety: legal, scientific and social foundations for a national standard on psychological safety in the workplace. Bulletin of Science, Technology and Society 32, 2, 142 – 162.
Shain M. (forthcoming 2015-2016) The Careful Workplace: Psychological Health and Safety in the Era of Canada's National Standard. Carswell Publishers. Toronto