About Moving Beyond Repair: Upstream Approaches to Public Health Emergencies

The Dalla Lana School of Public Health is pleased to present the 13th Annual Student-Led Conference, Moving Beyond Repair: Upstream Approaches to Public Health Emergencies. This multi-day virtual event will be held on November 12th to 14th 2020.
Moving Beyond Repair will bring together students, academics, researchers, policymakers, practitioners, and community stakeholders who are interested in exploring how deep-rooted systemic health inequalities are illuminated and further exacerbated in the midst of public health crises. This conference will shift the focus from reactive downstream interventions and instead, emphasize how innovative strategies that address the underlying social determinants of health can be leveraged to affect long-term equitable change. Moving Beyond Repair acknowledges that health outcomes are multifactorial and intersectional, shaped by the interplay of social positionality and structural forces. We also recognize the complexity of public health emergencies and the importance of using socio-ecological models to guide responses, ensuring that interventions are focused not solely on individual behaviour change, but on addressing issues at interpersonal, community, institutional and policy levels.
Moving Beyond Repair will further draw upon the knowledge of individuals whose work and experiences are relevant to the field of public health crises. In recognition of the importance of community engagement and co-creation, we will ensure that the voices of community members and those with lived experiences are centred throughout our event. Our aim is to foster a collaborative environment that encourages critical conversations and inspires innovative upstream thinking.
At the core of public health is a commitment to health equity and social justice. We aim to use an anti-oppressive, de-colonial lens to educate conference attendees and mobilize them to address systemic injustices. By actively participating in workshops, presentations, and other conference activities, attendees will be challenged to identify personal biases and embrace new ways of thinking. It is our hope that participants will walk away with a greater understanding of how upstream approaches can be integrated into their own research and practice.
Land Acknowledgement
We acknowledge that the land on which the University of Toronto operates has been the home of Indigenous Peoples since time immemorial including the Huron-Wendat and Petun First Nations, the Seneca, and most recently, the Mississaugas of the Credit River. This territory is the subject of the Dish With One Spoon Wampum Belt Covenant, an agreement between the Haudenosaunee Confederacy and Confederacy of the Ojibwe and allied nations to peaceably share and care for the resources around the Great Lakes.
The City of Toronto is the subject of the Toronto Purchase (Treaty 13) and the Gunshot Treaty of 1792 which was later negotiated into the Williams Treaty in 1923. These are important nation-to-nation agreements that detail the inherent rights of Indigenous Peoples to live upon their lands and of the responsibilities of the Canadian government and all of us residing here as Treaty peoples. Many treaty promises were negotiated under coercive or deceptive means and their obligations have not been upheld by the Canadian governments and many Canadian government policies have actively harmed Indigenous peoples.
Today, Toronto is home to many Indigenous peoples from across Turtle Island. As public health students, we are grateful to have the opportunity to live and work on this land and committed to learning about what it means for us to be Treaty peoples and covered under the agreements of these territories. We express our solidarity and allyship with Indigenous Peoples here and across Turtle Island as we continue to work to rectify past and ongoing injustices and work to build right and lasting relations with Indigenous Peoples and with the land itself.
We would like to invite and encourage everyone, whether you are attending Moving Beyond Repair virtually from Toronto or wherever you may be, to take some time to situate yourself and learn more about the land you are on and the Indigenous Peoples of whose territory it is. This is particularly important because in many cases, there are still many places in what is currently called Canada where territories remain unceded, which means they are not covered by treaty.
To learn more about Indigenous nations, languages, and treaties where you live, please visit: https://native-land.ca/ and/or https://www.whose.land/
Meet the Team: Student Executive Committee Co-Leads, 13th Annual DLSPH Student-Led Conference
Dorothy Apedaile, INTERNAL LEAD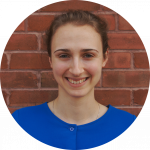 "I am a Master of Public Health Student specializing in epidemiology. I'm interested in social epidemiology, bioethics, and health equity. I am passionate about making research relevant and accessible to everyone, and I'm looking forward to working as Internal Lead to support all of the amazing work that goes into this conference."
Amy Chang, COMMUNICATIONS CO-LEAD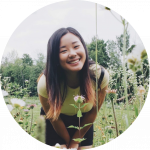 "I am a Master of Public Health student specializing in Epidemiology. I am interested in cancer epidemiology and am currently working on research that focuses on lifestyle risk indicators of cancer. I am very excited to serve on the committee as the Communications Co-Lead and am looking forward to creating a memorable experience for those attending."
Leslie Cheng, FINANCE CO-LEAD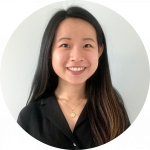 "I am a Master of Public Health student specializing in Social and Behavioural Health Sciences (Health Promotion). My interests include chronic disease prevention, aging, health equity, and healthy public policy. As one of the Finance Co-Leads, I'm excited to work with community sponsors to help execute this year's conference."
Nada Dali, RESEARCH AND PRACTICE CO-LEAD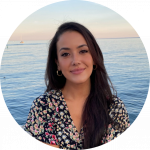 "I am a Master of Science candidate in Health Services Research, with a specialization in Health Policy at IHPME, at the DLSPH. I have a strong interest in the intersection of healthcare, policy, and sustainability and my thesis work is conceptualizing how health systems can use a triple bottom line framework to better address the social needs of the communities they reside in. I'm looking forward to making this year's online conference engaging, insightful, and stimulating as the Research & Practice Co-Lead!"
Mohamed Djebli, RESEARCH AND PRACTICE CO-LEAD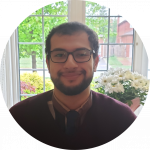 "I am a Master of Public Health student, specializing in Epidemiology. My interests lie in using mathematical modelling for infectious disease research, exploring modern ways to gather and use data, and in using said techniques to support health equity in emerging health issues. I am thrilled to work alongside my peers in the conference's planning committee as a Research and Practice Co-Lead, and hope to deliver an insightful experience for students and experts alike."
Adriana Gonzalez, COMMUNICATIONS CO-LEAD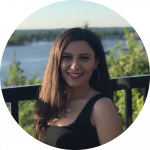 "I am a Master of Public Health candidate, specializing in Indigenous Health. My current research interests include international human rights law as it relates to the implementation of gender-equitable and anti- oppressive health policy, as well as gender-based violence and access to culturally safe healthcare amongst urban-Indigenous communities. Currently, I am working on a research project with respect to Indigenous child welfare in the COVID-19 context in Canada, the US, New Zealand, and Australia. I am grateful and thrilled to be working alongside my peers as the Communications Co-Lead for this year's DLSPH student-led conference."
Stephanie Nanos, CONTENT CO-LEAD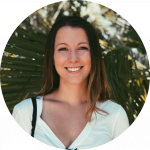 "I am a Master of Public Health student in Epidemiology with a collaborative specialization in Palliative & Supportive Care. It is my hope to improve the quality of life and care standards of cancer patients and their caregivers using mixed methods patient-oriented research, which places the voices of patient communities at the centre of the health research discussion. I am thrilled to have the opportunity to translate the values of POR into the role of Content Co-Lead for this year's student-led conference."
Sterling Stutz, CONTENT CO-LEAD
"I am an MPH student specializing in Indigenous Health with a collaborative specialization in Public Health Policy. I am passionate about health equity, environmental health, and social justice. As a student who endeavours to work with community partners to address systemic inequality through public health policy, I am grateful for the opportunity to serve as the Content Co-Lead for this year's student-led conference."
Calum Thompson, LOGISTICS CO-LEAD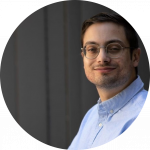 "I am entering my second year in the Master of Public Health Epidemiology stream, with a collaborative specialization in Public Health Policy. Currently I am working as a research assistant at Ryerson University, estimating the impact of cycling infrastructure on injury burden. I am especially interested in the evaluation of public health policy and working with marginalized communities to create policies which are inclusive. I am very grateful to be working as a Co-Lead for the Logistics committee and I hope to help plan a memorable conference."
Mariana Villada Rivera, COMMUNICATIONS CO-LEAD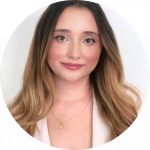 "I am a Master of Public Health student in the Social and Behavioural Health Sciences (Health Promotion), pursuing Collaborative Specializations in Public Health Policy and Community Development. My passion for public health is rooted in health equity, community engagement, and healthy public policy. I am looking forward to continuing to work alongside our wonderful team as a Communications Co-Lead."
Christy Wilson, FINANCE CO-LEAD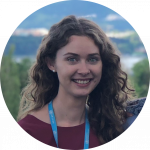 "I am completing my Masters in Public Health, specializing in Epidemiology. I'm passionate about infectious disease epidemiology, emergency preparedness and global health equity. I'm looking forward to helping secure and coordinate the resources necessary for this year's student-led conference as a Finance Co-Lead."
Steven Winkelman, LOGISTICS CO-LEAD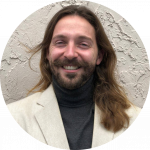 "I am an MPH candidate in Social and Behavioural Health Sciences (Health Promotion), with a collaborative specialization in Public Health Policy. My interests include LGBTQ2S+ health, salutogenic health promotion, and health equity. I am excited for the opportunity to support this incredible team as the Logistics Co-Lead, and I look forward to working with my fellow students to put together an impactful, insightful, and (above all) well-organized student-led conference."
Contact information:
For questions and feedback regarding the Dalla Lana School of Public Health's Student-Led Conference, please contact: slc.dlsph@utoronto.ca