Job Postings
Jobs
Are you looking for new opportunities in public health or health systems?
Our community is always actively looking for researchers and public health and health systems experts for masters of public health jobs among many others.
Internally, new faculty searches for positions in Social & Behavioural Health Sciences; Epidemiology; Global Health; and Aboriginal Health will be posted soon.
If you have a job to post, please email communications.dlsph@utoronto.ca. 
You can also sign-up for our job opportunities newsletter. Be the first to learn about new opportunities.
Academic Positions
Assistant Professor, Teaching Stream
Department of Health and Society at the University of Toronto Scarborough
Closing date: March 16, 2021
Course Instructors
Please check back later
Research Positions
Please check back later
Staff Positions
Indigenous Health Lead at The Dalla Lana School of Public Health 
Job posting date: February 3, 2021
Closing Date: March 29, 2021
Post-Doctoral Fellowship
POST-DOCTORAL FELLOW: ROAD TRAFFIC INJURY & COVID-19
Posting date: March 26, 2021
Closing date: Until position is filled
Expected start date: Immediately upon successful selection of an applicant
POST-DOCTORAL FELLOW IN ADOLESCENT SEXUAL AND REPRODUCTIVE HEALTH AND UNIVERSAL HEALTH COVERAGE
Posting date: March 23, 2021
Closing date: April 19th, 2021 or until position is filled
Expected start date: September 1, 2021 (or sooner)
POST-DOCTORAL FELLOWS
Posting date: March 17, 2021
Closing date: Open Until Filled
Expected start date: Immediately upon successful selection of an applicant
Sessional Lecturer
JOB POSTINGS: CONTINUOUSLY-POSTED NOTICE
FILLING SESSIONAL LECTURER POSITIONS
UNDER THE CUPE 3902 UNIT 3 COLLECTIVE AGREEMENT
HOW TO SUBMIT AN APPLICATION
The Dalla Lana School of Public Health may hire Sessional Lecturers to deliver some of its graduate courses. Specific courses will be posted at /page/professional-opportunities and in our school bulletin board on the 6th Floor, Health Sciences Bldg., 155 College Street. To be considered for a position, the CUPE 3902 Unit 3 application form and Curriculum Vitae must be submitted to: Aida Rita Santiago, Finance Administrator.
A valid email address is required. We prefer that applications and CVs be submitted via email.
GENERAL INFORMATION
Generally speaking, we expect to make decisions concerning courses in August for Fall courses, in December for Winter courses, and in April for Summer courses. However, some decisions may be made earlier or later than these time frames, depending on circumstances. Unexpected vacancies may arise at any time.
Applications will be retained for twenty-four (24) months. Persons who submit applications and CVs will receive emailed job postings for specific positions for the subsequent twenty-four (24) months.
This notice is posted pursuant to the CUPE Local 3902 Unit 3 Collective Agreement. Please note that in accordance with that agreement, preference in hiring is given to qualified persons advanced to the rank of Sessional Lecturer II by the Dalla Lana School of Public Health.
Internships
Unifor Summer Investigative Journalism Intern 
2 positions
Start date: May 1, 2021
End date: August 31, 2021
External Opportunities
External opportunities include roles that are well-suited for recent graduates.
Senior Decision Support Analyst, Decision Support
Ontario Shores Centre for Mental Health Sciences
Posting date: April 9, 2021
Closing date: April 20, 2021
Decision Support Analyst, Decision Support
Ontario Shores Centre for Mental Health Sciences
Posting date: April 9, 2021
Closing date: April 20, 2021
Epidemiologist / Data Scientist
SeroTracker, UCalgary, & McGill University
Posting date: March 31, 2021
Closing date: April 5, 2021
Bayesian Modeller
SeroTracker, UCalgary, & McGill University
Posting date: March 31, 2021
Closing date: April 5, 2021
Epidemiologist / Program Coordinator
SeroTracker, UCalgary, & McGill University
Posting date: March 31, 2021
Closing date: April 5, 2021
Systematic Review Research Assistant
SeroTracker, UCalgary, & McGill University
Posting date: March 31, 2021
Closing date: April 5, 2021
Research Coordinator II
Centre on Drug Policy Evaluation
Posting date: March 31, 2021
Closing date: April 8, 2021
Research Assistant II
Centre on Drug Policy Evaluation
Posting date: March 31, 2021
Closing date: April 8, 2021
Senior Manager, Epidemiology (Immunology)
GSK
Posting date: January 14, 2021
Closing date: Until filled
Covid-19 Case Manager (Phone-Based)
Ian Martin
Posting date: December 1, 2020
Closing date: Until Filled
Lead, Scientific & LHS Program
Trillium Health Partners
Posting date: November 27, 2020
Closing date: Until filled
Multiple Positions – Implementation, Evaluation and Sustainability & Knowledge Translation
Unity Health
*All positions listed under "St. Michael's Hospital" site
Closing date: Varies (or until filled)
Additional Resources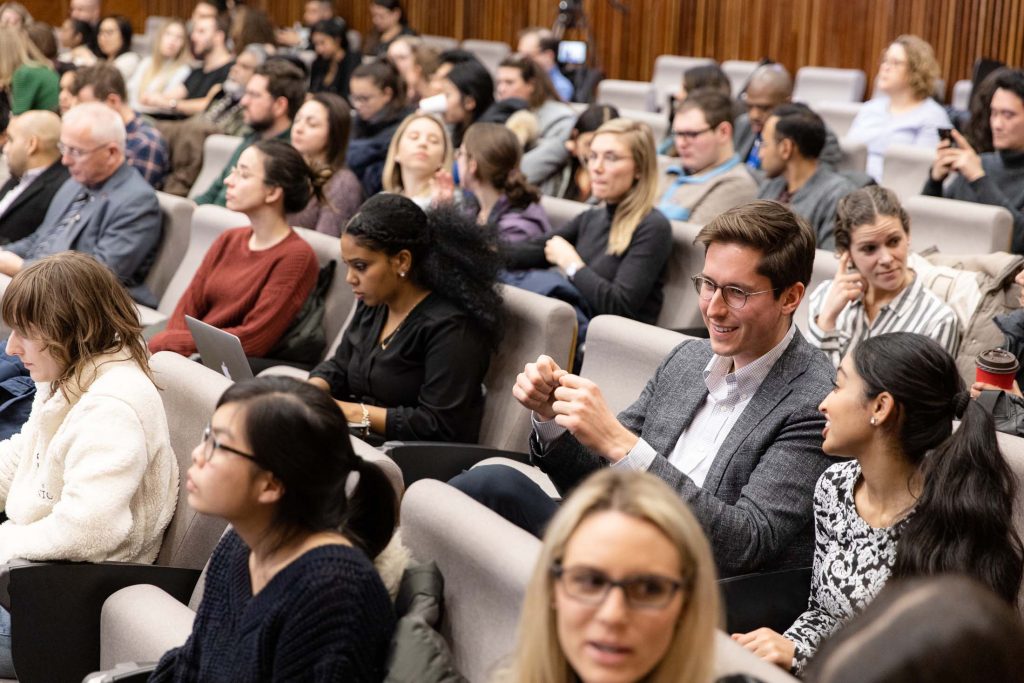 See more job opportunities with IHPME