Stay up-to-date with with the latest Alumni News.
Celebrating a Decade of Excellence: The Kevin J. Leonard Award
Friends, colleagues, and award recipients gathered to celebrate and honor ten years of the Kevin J. Leonard award.
Celebrating a Decade of Excellence: The Kevin J. Leonard Award at the Institute of Health Policy, Management, and Evaluation
Lillian Onyido, Dalla Lana School of Public Health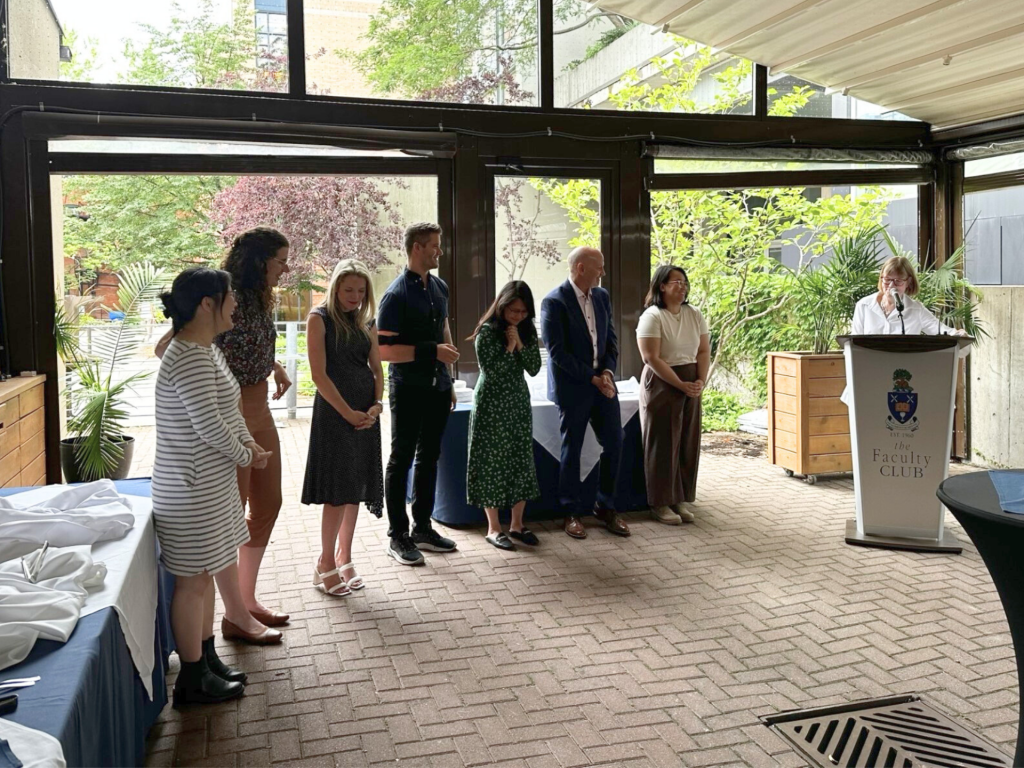 Toronto, July 21, 2023 – July 13 was a significant milestone for members of the digital health community at IHPME, marking the ten-year anniversary of the Kevin J. Leonard Award. The award was established to pay tribute to Kevin's tireless advocacy on behalf of patients and has become a symbol of excellence in digital health research. In commemoration of this occasion, his widow, Sandra Dalziel hosted an intimate event bringing together Kevin's former colleagues, recipients of the award and other supporters.
The Kevin J. Leonard Award was established in memory of a visionary leader and compassionate healthcare advocate, Kevin J. Leonard. A patient in the health care system himself, having lived with Crohn's disease for over 40 years, Kevin was committed to furthering his vision of a more inclusive health care system – one in which patients are active partners in their own care. He believed the healthcare system could be transformed if patients had electronic access to their own health information, allowing them to be more effective in managing their care in partnership with their health providers.
"It has been my absolute honor and pleasure to meet and get to know the ten very special and talented "Kevin J. Leonard Award" recipients who have carried on his legacy. I know Kevin would have loved to have met and sat down with them to hear all about their research and plans – knowing he would have offered thoughtful observations and encouragement," Sandra remarked.
At the heart of the Kevin J. Leonard Award is the recognition of outstanding students who have demonstrated innovation in empowering patients through the use of technology. Over the past decade, examples of recipient research have included: leading Ned: No Evidence of Disease mobile health app's clinical trial enabling prostate cancer survivors' lab results to be sent directly to their smartphone; evaluating the impact of telemonitoring health indicators for patients living with multiple chronic conditions at a complex medical clinic; improving user engagement with digital mental health tools as part of care; consulting with patients and design experts to optimize the development and implementation of mobile health apps to better meet patients' needs; and structurally adapting the Ned mobile health app to address care inequities experienced by Chinese Canadian prostate cancer survivors.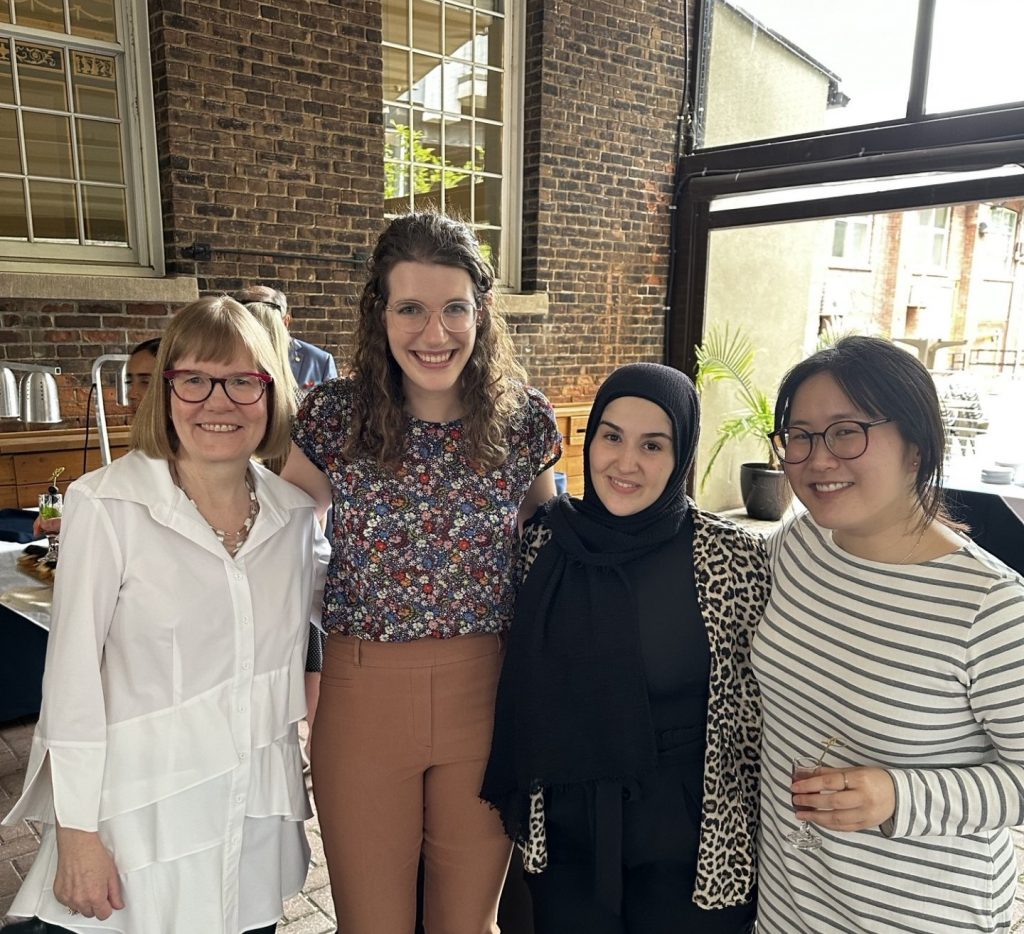 As the evening began, guests mixed and mingled, in what has become a close-knit community around the award. Dalziel took the stage to express her gratitude and honor the achievements of the award recipients over the past decade. She recounted the impact Kevin had on her life and the lives of others, and how the Kevin J. Leonard Award has become a beacon of inspiration for a new generation of health systems researchers.
"As a previous recipient of the award and now a supervisor to this year's winner Karen Young, the community that we've developed since 2013 to celebrate Kevin's memory and the serendipitous friendships made along the way have been so joyful. Through Sandra's steadfast custodianship of both the award and Kevin's legacy, we continue to pursue impactful research at the cutting edge of health and technology to improve the lives of patients and their families living with and beyond chronic disease." says Quyhn Pham, Director of Centre for Digital Therapeutics and Assistant Professor at IHPME.
The ten-year anniversary of the Kevin J. Leonard Award not only celebrated the achievements of the past but also ignited a collective passion to carry forward Kevin's legacy, toward a future where accessible, equitable, and high-quality health information is a reality for all.