CBC/Radio-Canada is Canada's national public broadcaster and one of its largest cultural institutions. The Corporation is a leader in reaching Canadians on new platforms and delivers a comprehensive range of radio, television, Internet, and satellite-based services. Deeply rooted in the regions, CBC/Radio-Canada is the only domestic broadcaster to offer diverse regional and cultural perspectives in English, French and eight Aboriginal languages, plus seven languages for international audiences.
CIUT 89.5 FM is Toronto's preeminent, listener-supported, presenter of leading-edge music and spoken-word programming since 1966. Firmly rooted in the University of Toronto community, CIUT's programming reaches and represents the community at large and encompasses a wide panorama of styles and expressions. We provide an alternative to mainstream media, provide community access to the airwaves, and offer programming that reflects the diverse elements of the communities we serve. We draw on the wide-ranging talents and global interests of students, faculty and community members, and provide opportunities for volunteers to learn about and participate in radio-related activities. Above all, CIUT 89.5 FM exists to serve its listeners. We seek to stimulate, educate, entertain and challenge our audiences, and to meet listener needs that are not currently addressed by other broadcast media.
The Canadian Medical Association Journal (CMAJ) is a peer-reviewed general medical journalthat publishes original clinical research, commentaries, analyses, and reviews of clinical topics, health news, clinical practice updates and thought-provoking editorials. CMAJ has had substantial impact on health care and the practice of medicine in Canada and around the world.
The Dallas Morning News is the fifth largest metropolitan newspaper in the United States, read by almost 700,000 people throughout North Texas – making it Texas' largest newspaper. The newspaper has won nine Pulitzer prizes since 1986, as well as two George Polk Awards and an Overseas Press Club Award.
Healthy Debate Healthy Debate is a Canadian health-oriented news website. Our mission is to provide accurate, accessible information about health care to the public, practitioners, journalists, students, managers and policy makers; to be a forum for thoughtful deliberation about Canada's health care systems; and to increase the frequency with which health system leaders use evidence and informed public input when making policy and management decisions.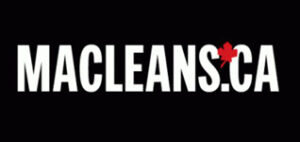 Maclean's is Canada's leading English-language current affairs magazine, founded in 1905, with 2.3 million readers, covering politics, international affairs, social issues, business and culture – with provocative takes and exclusive investigations.
NEO.LIFE tracks the people, companies & technologies transforming our bodies & minds — transporting you to the front lines of the Neobiological Revolution.
News Decoder is a global educational news service for young people. We publish news content that is written by experienced journalists with young people in mind. Our content "decodes" complex global issues — geopolitics, economics, human rights, migration, environment — and is read by audiences around the world.
Postmedia Network Inc., a wholly-owned subsidiary of Postmedia Network Canada Corp., is the largest publisher by circulation of paid English-language daily newspapers in Canada, including the top English-language papers in Ottawa, Montreal, Vancouver, Victoria, Edmonton, Calgary, Saskatoon, Regina, and Windsor, Ontario. Nationally, Postmedia also publishes the National Post.
Solutions Journalism Network is reimagining the news. They support and connect journalists interested in doing solutions journalism, rigorous reporting about how people are responding to problems. They do this in three ways: (1) advising and supporting media outlets around the country in creating high-impact solutions reporting projects; (2) developing educational tools and resources to build journalists' skills in solutions reporting and editing; and (3) connecting and supporting those interested in how social problems are being solved.
The Boston Globe is New England's leading newspaper and winner of 21 Pulitzer Prizes.
The Conversation Canada launched in June 2017. The Conversation is an independent source of news and views, from the academic and research community, delivered direct to the public.
The Logic is an independent, non-partisan, for-profit news organization founded in 2018 to help build the future of the innovation economy by providing in-depth reporting on the organizations, policies and people driving transformational change.
The Toronto Star Founded in 1892, the Toronto Star has long been Canada's largest daily newspaper. Now a multi-platform news organization, the Star publishes a newspaper seven days a week in the Greater Toronto Area and publishes ongoing news and information to a global audience on thestar.com on web and mobile applications.
With 95.3 million digital unique visitors in September 2017, The Washington Post is one of the leading news organizations in the United States and one of the fastest growing in the world.
TVO provides learning opportunities for Ontarians through innovative educational products, in-depth current affairs, groundbreaking documentaries, and award-winning TVOKids resources both inside and outside the classroom.
Undark is a non-profit, editorially independent digital magazine exploring the intersection of science and society. It is published with generous funding from the John S. and James L. Knight Foundation, through its Knight Science Journalism Fellowship Program in Cambridge, Massachusetts.