Alumni Member
Oleksandr Udovyk
Health, Safety and Environment Specialist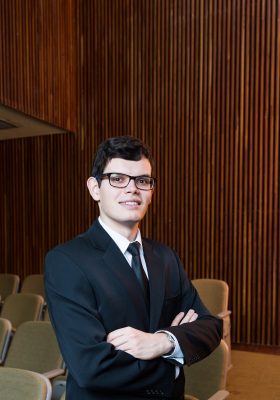 When did you graduate from the Dalla Lana School of Public Health?
I graduated from DLSPH in 2016 with an MPH in Occupational and Environmental Health.
What additional degrees or training do you have?
I have honours Bachelor of Science from University of Toronto, St. George Campus, majoring in Immunology and Psychology.
How did you become interested in your field?
I have history of family occupational injury. This sparked my interest in occupational health, and I was delighted to find out that such a program existed when I was looking for graduate schools during my undergraduate degree.
Tell us about any interesting projects you are working on.
Currently, I am overseeing workplace ergonomics improvement at Mondelez International Inc. Recently, I contributed to significantly improving my workplace's temporary worker workplace safety orientation program.
What do you enjoy most about your current career position?
I really like how I can directly contribute in improving my workplace for everyone who works there. I also like how each day is very different, and there are different unique situations that can come up at any given time.
In what ways has your experience at the School had an impact on your career and who you are today?
Most of the legal and scientific knowledge that I have was taught to me during my time at DLSPH. The co-op placement that I did at the Toronto Transit Commission also gave me early exposure to diverse workplaces.
How did your experiences at the School help you to overcome obstacles you've faced as a public health professional?
The connections that I made with my peers and faculty really helped. I work with many them to this day, and there is always a group of capable and knowledgeable individuals whom I can ask for help and advice.
What advice would you give to younger alumni or current students who aspire to follow a similar career path?
Ask questions whenever you can. Everyone has different perspectives on similar topics and you want to be familiar with how different people can handle the same kinds of situations. This is particularly important once you are in a workplace setting.
What would you say to a prospective student who is considering the School?
Do not be intimidated by the admission requirements. If you think that you have what it takes to succeed in this program and can convey this during your application process, you should apply.