Stay up-to-date with what is happening in departments and institutes at the School.
Meet your College of Electors Rep: Jodeme Goldhar
The College of Electors is a governing body representing the constituent alumni associations of the University of Toronto Alumni Association. Members of the College are responsible for electing the Chancellor and the alumni members (alumni governors) of the Governing Council. We are pleased to introduce you to the DLSPH's new COE representative Jodeme Goldhar.
Get to know Jodeme Goldhar, your alumni representative: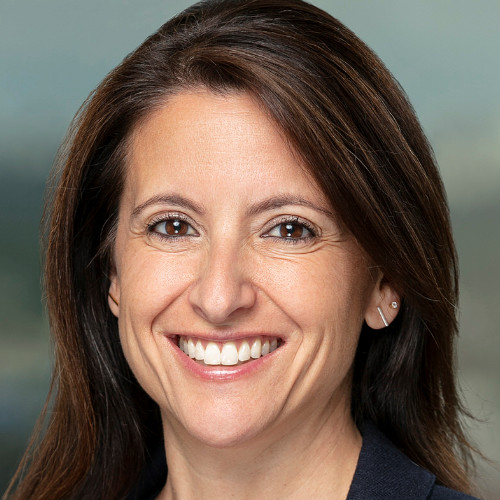 Tell us about yourself, your current work, your life's work, and career thus far.
Solving for most complex 'wicked' opportunities of our times, population health, healthcare and wellbeing requires shared purpose, radical collaboration and collective impact.
I thrive when working in partnership with communities, across organizations, sectors, governments and in equal partnership with patients and caregivers to challenge single organizational, government or sector focuses because the very nature of health and wellbeing requires dynamic and complex characteristics, involving multi-level, multi-actor, multi organizational and multi-sectoral shared purpose and share action.
I believe that my professional purpose is to build connections with people with the capabilities for collective impact, build capability for this work, and serve as a breakthrough convenor, curator, and facilitator to enable it.
After 25 years of experience doing this work locally and internationally, I am blending my track record of support for large scale people centred transformative change with my deep understanding of the latest knowledge to build the capacity for this work on a large scale that is both national and international. 
A key way to enable this is through International Foundation for Integrated Care Canada (IFIC Canada) and the North American Centre for Integrated Care at the Dalla Lana School of Public Health co-founded by Dr. Walter Wodchis and myself. This centre is the first of its kind in North America and serves as a hub of the IFIC. Hubs also exist in Ireland, Scotland, Australia and South America with more to come. IFIC Canada is already delivering on its goal to create the first ever North American collective community sharing and advancing the knowledge and implementation of integrated care and population health. IFIC Canada serves as the convenor to pull the capability of people and knowledge together for broader more exponential impact. This Centre is designed and delivered with this at the anchor, serving the DLSPH's mission and vision as part of a broad array of capabilities across DLSPH.
Tell us about your experiences as a student and how your time at the DLSPH had an impact on your career.
I came into IHPME in 1999 as a social work clinician with two social work degrees and a degree in women's studies imagining that my career would be in the field of social work and social work leadership with a particular focus on women and aging. My first class, first term, in Dr. Ross Baker's strategy class changed my entire professional trajectory. Listening to Ross and understanding the power of strategy, strategic thinking, complex change management and possibility for positive impact on health and wellbeing because of strategy inspired me to expand the vision for my career. The support of Tina Smith, the IHPME Program Director, was also a game-changer as she supported me in the program and at every step in my professional journey. I learned from her and attribute my ongoing connection to UofT to her and to Dr. Brown who has been steadfast in an inclusive collaboration. My education at IHPME inspired me and helped me find my path.
Tell us about your role on the College of Electors and why you decided to get involved.
I began giving back to the UofT community in 2005, four years after graduating. The community that IHPME and DLSPH foster has a lasting impact on people and their families. We recognized long ago that we are stronger together than any individuals' parts and so my volunteer commitment has been, along with so many others, to bring the collective together for connection and impact. I was aligned in values and shared purpose and wanted to use my capabilities to support and uplift the core mission of the DLSPH and IHPME. I served as Presidents of the IHPME Alumni Association for six years and together with the IHPME Alumni Executive and Tina Smith, launched Moonshot – which draws hundreds or alumni each year for networking and a celebration of alumni achievement. I also helped launch the Loisue Lemieux Charles Award that recognizes leaders who bring about measurable positive change and motivate others to improve the health system.
When Steini asked me to serve on the College of Electors, I felt it was a natural transition to support a broader purpose of the University and to be part of a team that will enable the election of the Board of Governors for the University. These elected positions are critical to the University and to the Universities President to enable leadership and that of the entire UofT footprint both locally and internationally.