Six public health students recognized for community building with Gordon Cressy Award
April 17/2015
Six Dalla Lana School of Public Health students received a Gordon Cressy Student Leadership Award in recognition of their outstanding volunteer contributions to the U of T community on April 16, 2015.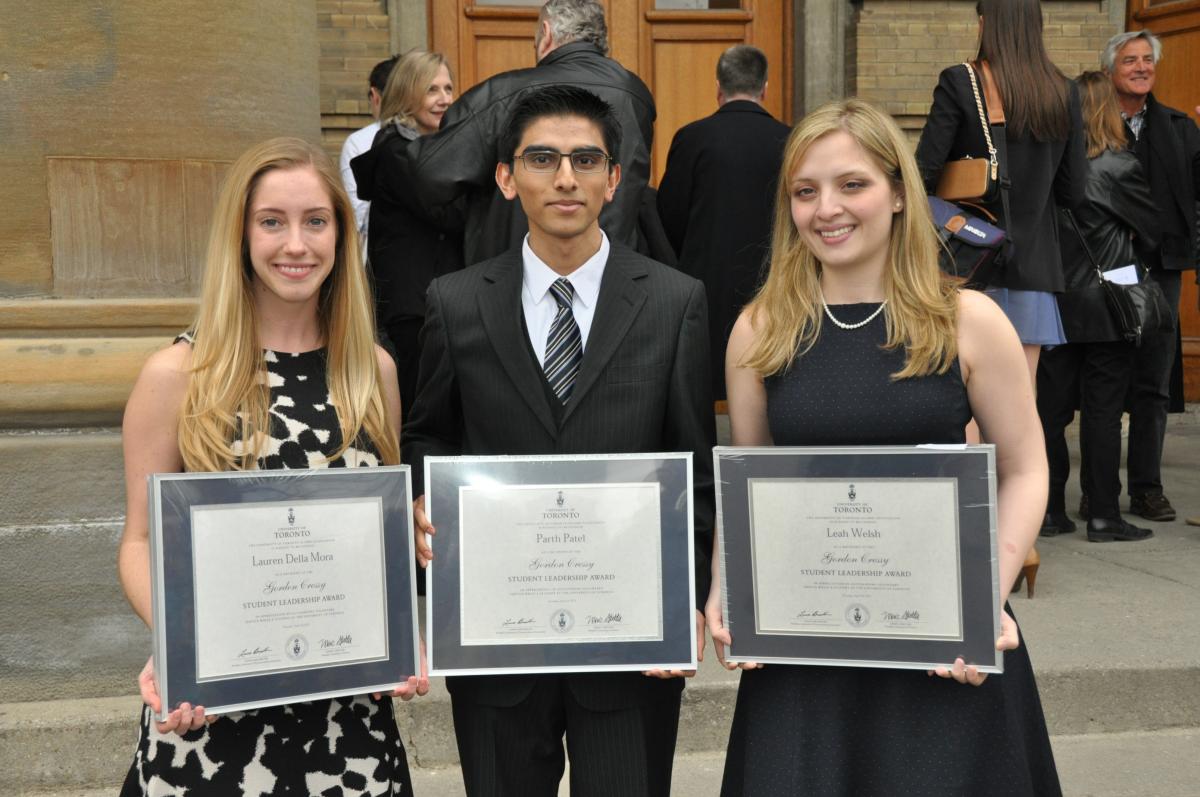 This year's recipients include: Lauren Della Mora (MPH Epidemiology), Ivneet Garcha (MPH Health Promotion), Valerie Haboucha (MPH Health Promotion), Parth Patel (MPH Epidemiology), Akanksha Ganguly (MPH Health Promotion) and Leah Welsh (MPH Health Promotion).
"This award is unique because it redefines success as looking outwards and not solely inwards, said Leah Welsh.
"Success in academia tends to be insular as its most common metric is focused on academic achievement.  By valuing giving back to the community, it acknowledges the impact we can have as leaders both in our own personal development and, arguably more importantly, the development of the world around us," Welsh continued.
Award criteria include volunteer service, community building and quality of life improvement — all of which are core attributes of public health practitioners so it's no surprise that each year a handful of Dalla Lana School of Public Health students are recognized with the award.  It's a good opportunity for students to reflect on why they chose public health and ask about their plans after graduation.
"I enjoyed working in various clinical settings, focusing on one patient at a time, but I am now increasingly motivated by opportunities to help the broader population by preventing disease and injury and delaying the need for medical care through improved health services, policies and programs," said Lauren Della Mora, when asked what drew her to public health.
"After I graduate, I would like to pursue further public health or medicine education, and obtain research or field experience in public health. Regardless, I will always be involved in the initiatives of the school or the organization that I will be a part of, as I believe it to be a fundamental part of both my personal and professional growth," said Parth Patel when asked about his plans after graduation.
The Award was established in 1994 by the University of Toronto Alumni Association and named after Gordon Cressy, former vice-president of development and university relations, who had a strong commitment to higher education, fundraising and community service.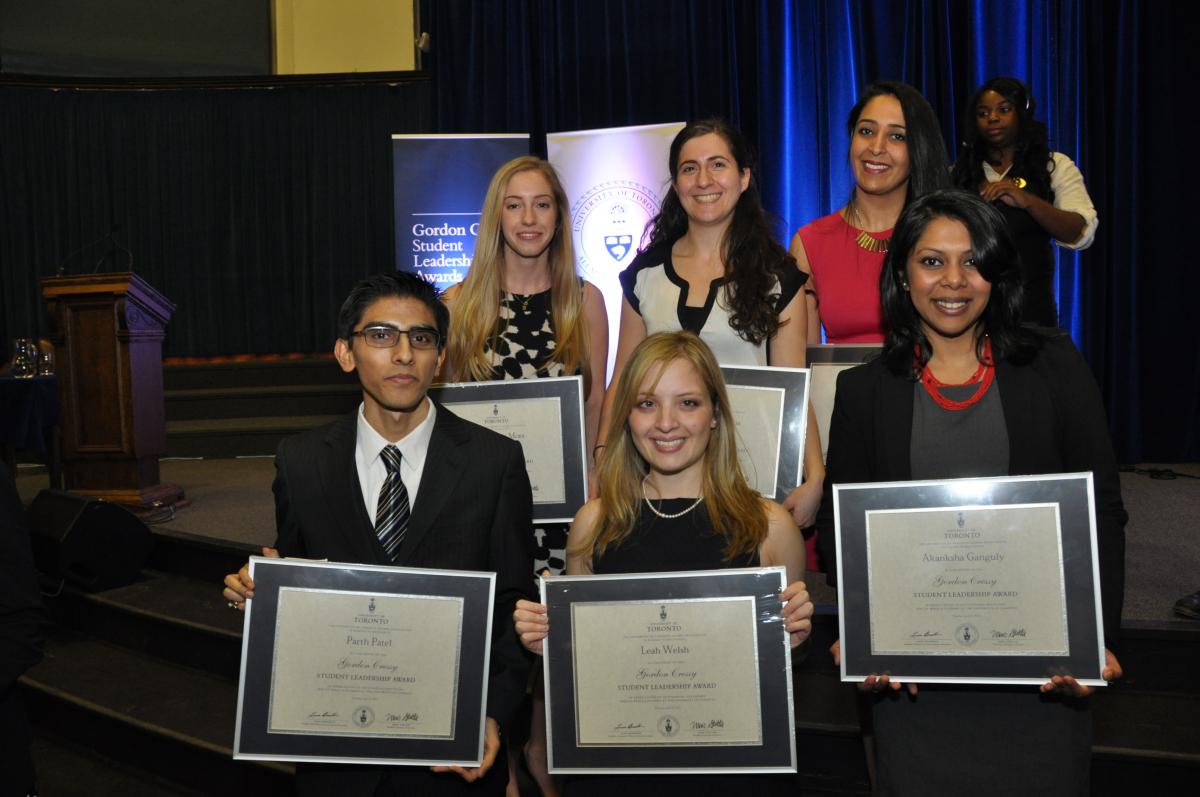 Top photo: left to right: Lauren Della Mora, Parth Patel and Leah Welsh
Bottom photo: clockwise from top: Ivneet Garcha, Akanksha Ganguly, Leah Welsh, Parth Patel, Lauren Della Mora, Valerie Haboucha