Professor Shafi U. Bhuiyan appointed part-​time, core faculty at DLSPH
http://rawrevive.com/pumpkin-spice-coconut-breakfast-bars/ August 18/2015
http://therapeuticaxis.com.au/therapist/
follow site I am delighted to announce Dr. Shafi U. Bhuiyan's appointment as Assistant Professor (part-time, core) in the Dalla Lana School of Public Health's Clinical Public Health Division, beginning July 1, 2015.
http://narangbatavern.com.au/dining/
http://blueturtlebeachhouse.com/hubungi-kami/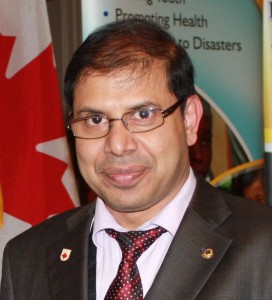 source
Order Tramadol Canada In this role, he will develop a Clinical Public Health MPH program specially designed for internationally trained medical doctors. The program will create national and international ("glo-cal") partnerships for global health higher education and include a research capacity building program to promote internationalization of the School.
http://adbbrakes.com/wp-content/uploads/2017/03/1-622.jpg Bhuiyan will continue to retain a position at Ryerson University, where has the title of  distinguished visiting professor, founding academic director and leader of the University's Internationally Trained Medical Doctors (ITMD) bridging program. Bhuiyan is also an internationally-recognized leader in improving maternal, neonatal and child health (MNCH) and empowerment of women. He led the Maternal Child Health Handbook initiative, an international collaboration to improve MNCH care and strengthen health systems in developing countries.
http://abloombangkok.com/?attachment_id=1604 He also served as a senior manager and scientist at Ontario HIV Treatment Network and contributed to the School's Global Health Summit in November 2014.
follow site Currently, Bhuiyan teaches an International Health Development graduate reading course, which shares experiences on Millennium Development Goals 4 (reduce child mortality) and 5 (improve maternal health).
http://lifeofrubin.com/category/car-rental/feed Click here to read Prof. Bhuiyan's full profile: http://www.dlsph.utoronto.ca/faculty-profile/shafi-bhuiyan