Public Health Trailblazer receives President's Award for the Outstanding Native Student of the Year
August 7/2015
Congratulations to Earl Nowgesic, recipient of the University of Toronto President's Award for the Outstanding Native Student of the Year.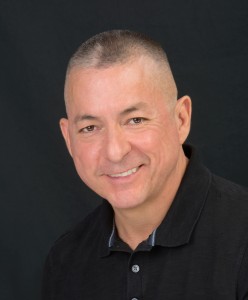 "I'm honoured to receive this prestigious award and appreciative to U of T for helping me advance social justice for and self-determination of Indigenous peoples," said Nowgesic, Interim Associate Director of the Dalla Lana School of Public Health's Waakebiness-Bryce Institute for Indigenous Health.
The award is given annually to one undergraduate and one graduate Aboriginal student on the basis of academic achievement and contribution to the Aboriginal community.
Nowgesic is Anishinaabe (Ojibwe) from Kiashke Zaaging Anishinaabek, (Gull Bay First Nation, near Thunder Bay, Ontario) and says he inherited his sense of determination and drive from his family. His grandmother was a founding member of the Ontario Native Women's Association and his father, an Ojibwe language teacher, was a key player in the landmark case of Nowegijick vs. The Queen (i.e. income tax exemption for Status First Nations).
"My father taught me what it means to speak Ojibwe, an action language that conveys dynamic, forever changing thoughts," said Nowgesic, who successfully defended his Doctor of Philosophy dissertation in Public Health Science on March 5, 2015.
"This teaching, among many others, inspired who I am today," said Nowgesic, also an Assistant Professor in the Division of Social and Behavioural Health Sciences at the Dalla Lana School of Public Health.
With more than 20 years of experience working in the health sector in Canada, Professor Nowgesic started his career as a nurse in Ontario. He introduced the term Aboriginal health nursing, which incorporates Aboriginal culture, theories and values into nursing practice.
Nowgesic is dedicated to addressing the health disparities between Aboriginal and non-Aboriginal populations, and has worked in partnership with Aboriginal communities, researchers, health services and government throughout his entire career.  His PhD research focused on Indigenous peoples living with HIV and access, acceptance and adherence to antiretroviral therapy.
"By seeking advice from Indigenous Elders, conducting Indigenous sharing circles and other ceremonial practices, Earl demonstrated the added value to research when the academy incorporates Indigenous thinking and knowledge," said Professor Ted Myers, Associate Dean of Faculty Affairs at the School and Nowgesic's PhD supervisor and mentor.
In addition to Professor Myers, Nowgesic offers his sincerest gratitude to the award's selection committee and his supporter, Renee Masching, Director of Research and Policy at the Canadian Aboriginal AIDS Network.
Click here to read more about Nowgesic and the Waakebiness-Bryce Institute for Indigenous Health.