Global health students present at Canadian Conference on Global Health
November 6/2017
Three DLSPH students presented at the Canadian Conference on Global Health in Ottawa from October 29-31 where the theme was to "leave no one behind."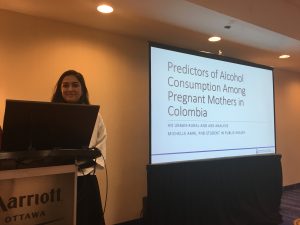 Michelle Amri, PhD in Social and Behavioural Health Sciences – Predictors of Alcohol Consumption Among Pregnant Mothers in Colombia: An urban-rural and age analysis.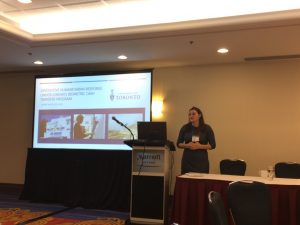 Marin MacLeod, MPH in Health Promotion – Innovative Humanitarian Response: UNHCR Jordan's Biometric Cash Transfer Program.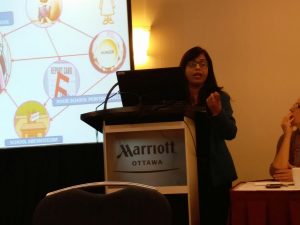 Rozina Somani, PhD in Nursing student participating in the Collaborative Doctoral Specialization in Global Health – gave two presentations at the event, including one on gender-based violence and one on improving the lives of adolescent mothers.
Magnitude of workplace violence towards nurses at private and government healthcare settings in Pakistan
The intersection of school corporal Punishment and youth violence: baseline results from a randomized controlled trail in Pakistan