DLSPH Scientist Receives 2019 U of T Medicine Dean's Alumni Awards
April 17/2019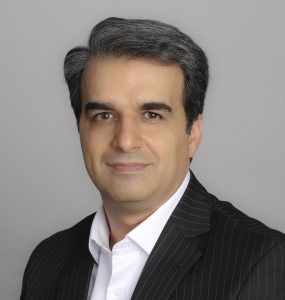 Mohammad Akbari, an Assistant Professor at DLSPH and Scientist at the Women's College Research Institute, won the Faculty of Medicine's Emerging Leader Award this year.
As director of the Molecular Genetics Research Laboratory at Women's College Hospital, Professor Akbari leads The Screen Project, a study offering Canadians access to low-cost genetic testing for the BRCA1 and BRCA2 genes, and providing genetic counselling to those who test positive. He aims to develop a more complete picture of genetic cancer risk and save lives through more effective prevention and treatment.
Prof. Akbari has published over 100 peer-reviewed papers, and has identified a new breast cancer susceptibility gene, named RECQL, a finding he published in Nature Genetics in 2015.
"It is such an honour to be highlighting the work of these outstanding alumni," says Professor Trevor Young, dean of the Faculty of Medicine, who will be presenting the 2019 Dean's Alumni Awards at U of T's Alumni Reunion on May 31."They are leaders in health care and are advancing care in deep and far-reaching ways."
This year's recipients are changing lives — improving our understanding and ability to provide care — whether it's related to autoimmune disease, mental illness, infectious diseases, cancers or the aftermath of mass trauma.
See the full list here: https://medicine.utoronto.ca/news/highlighting-our-impact-2019-dean-s-alumni-awards