DLSPH Faculty Receive Top Honours
May 31/2019
Two DLSPH professors have received the University of Toronto's highest and most distinguished rank, that of University Professor.
Only about two per cent of the university's tenured faculty hold the title. This year, Vice-President and Provost Cheryl Regehr announced five new honourees on May 31, including DLSPH's Prabhat Jha and Anita McGahan, who is cross-appointed to IHPME.
"It's very fitting that two out of the five professors to receive this prestigious rank come from the Dalla Lana School of Public Health," says Dean Adalsteinn (Steini) Brown. "We are a young school, but our deep roots in public health and health systems have helped us to grow quickly. I'm so proud of Prabhat and Anita for their outstanding contributions to the field."
Jha, a professor of epidemiology, is well-known for his Million Death Study, in which about 900 field staff visit all parts of India to determine, for the first time, why people died. The information has led to major discoveries as well as better allocation of health resources that have saved countless lives in India. The program has now expanded to Africa. In the past quarter century, the program has documented the cause of mortality of more than 23 million people.
"I am honoured to join such an illustrious group of scholars," says Jha. "I am delighted that the University of Toronto continues to be a global leader in nationwide studies that help save lives."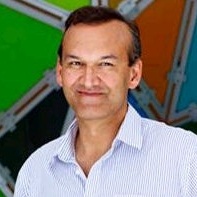 Jha holds an MD from the University of Manitoba and a DPhil from Oxford University. He studied at Oxford as a Canadian Rhodes Scholar and is now the U of T Endowed Professor in Global Health and Epidemiology at DLSPH, a Tier 1Canada Research Chair in Global Health, and the founding Executive Director of the Centre for Global Health Research at St. Michael's Hospital in Toronto.
He is widely regarded as one of the most influential figures in global tobacco control, demonstrating the benefits of quitting smoking, especially before the age of 40. His economic studies enabled the first-ever worldwide treaty on global tobacco control that is now signed by 180 countries. Some form of tobacco control now covers over 2.8 billion people worldwide, an increase of more than 1.8 billion in just the last 8 years (the period during which Jha's research was paired with widespread advocacy).
McGahan is a professor of Strategic Management and the George E. Connell Chair in Organizations and Society at the Rotman School of Management. She is cross-appointed to IHPME, along with the Munk School of Global Affairs and Public Policy and the Faculty of Medicine.
McGahan is a globally pre-eminent authority on industry evolution and the evolution of competitive advantage, and is internationally renowned for addressing some of the world's most difficult and important problems, notably around public health. She has won many awards for education, and is a Senior Fellow of the World Health Organization's Collaborating Centre for Governance, Accountability and Transparency in the Pharmaceutical Sector. McGahan holds a PhD from Harvard University.