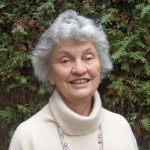 Faculty Member
Cornelia J. Baines M.D., M.Sc., FACE
Email Address(es)

Office Phone

(416) 978-1458

Office Address

Faculty of Public Health Health Sciences Building, 155 College Street, Room 576 Toronto, ON M5T 3M7

Division(s)/Office

Position

Professor Emerita

SGS Status

Member Emerita

Appointment Status

Emeritus
Research Interests
Efficacy of breast cancer screening
Influence of conflicts of interest on health policy
Effect on health of wind turbines
Education & Training History
MD University of Toronto, Toronto
MSc in Design, Measurement and Evaluation, McMaster University, Hamilton.
Other Affiliations
Continuing Senior Fellow, Massey College, University of Toronto
Fellow, Senior College, University of Toronto
Fellow, American College of Epidemiology
Member Emerita, College Physicians and Surgeons, Ontario
Primary Teaching Responsibilities
CHL7001H: Health: An engine for the journey to peace – one lecture annually
Intermittent invited lectures: "How conflicts of interest influence health policy" and "Examining the wind turbine controversy"
Professional Summary & Appointments
Professor Emerita, Dalla Lana Faculty of Public Health, University of Toronto
Advisor to Evidence.Network.ca 2012 –
Expert Witness at Environmental Review Tribunal hearings in 2011 and 2013 appraising adverse health effects of wind turbines.
Member, Task Force on Environmental Health (Ontario Ministry of Health and Long-Term Care) 2016-
Current Research Projects
1981 until present: Participation in continuing analysis of results of the Canadian National Breast Screening Study
2011 until present: reviewing evidence relating to adverse health effects attributed to wind turbines.
Representative Publications
Jorgensen KJ, Kalager M, Barratt A, Baines CJ et al. Overview of guidelines on breast screening: Why recommendations differ and what to do about it.  The Breast.  http://dx.doi.org/10.1016/j.breast./2016.08.002
Baines CJ, To T, Miller AB.  Revised estimates of overdiagnosis from the Canadian National Breast Screening Study.  Preventive Medicine. http://dx./dpo./prg/10.1016/y.pmed.2016.06.033
Bleyer A, Baines C, Miller AB.  Impact of screening mammography on breast cancer mortality. International Journal of Cancer. http://onlinelibrary.wiley.com/doi/10.1002/ijc/29925/abstract  (2015)
To T, Wall C, Baines CJ, Miller AB.  Carcinoma in situ, a precursor lesion of invasive cancer.  International Journal of Cancer 2014. 20;135:1646-52.
Miller AB, Wall C, Baines CJ et al. Twenty-five year follow-up of the Canadian National Breast Screening Study. BMJ 2014;348:g366 doi: 10.1136/bmj.g366 (Feb 11, 2014).
Baines CJ. An Overview of Breast Screening. in Epidemiology of Women's Health (ed) Senie R. Jones and Bartlett. NYC, 2013.
Baines CJ. Unpacking the great mammography debate. The Canadian Women's Health Network. http://www.cwhn.ca/en/tothepoint/unpackingmammography December 18, 2012.
Baines CJ. Unnecessary Uncertainty is Unacceptable. Can Med Assoc J. July 3, 2012, doi: 10.1503/cmaj.120437.
Baines CJ. Frank words about breast screening. Open Medicine 2011;5:E132
Baines CJ. Rational and irrational issues in breast cancer screening. Cancers 2011. http://www.mdpi.com/journal/cancers/index
Baines CJ. Mammography Screening. It's Time to Accept the Evidence. HuffPost Social News. 01/23/2012