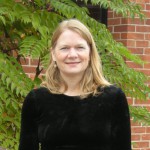 Faculty Member
Susan J Bondy BA(H), MSc., PhD
Email Address(es)

Office Phone

(416) 978-0141

Office Address

University of Toronto, Dalla Lana School of Public Health Health Science Building, 155 College Street Toronto, ON M5T 3M7

Division(s)/Office

Position

Associate Professor

SGS Status

Full Member

Appointment Status

Tenured

Admin Position

MPH Epidemiology Program Director
Research Interests
Epidemiology of smoking, other addictive substance use, and mental health
Methods in epidemiology, surveys and surveillance
Health services and evaluation research
Chronic disease epidemiology
Education & Training History
BA, Honours Psychology, University of Western Ontario, 1987
MSc, Epidemiology and Biostatistics, University of Western Ontario, 1990
PhD, Epidemiology (Community Health), University of Toronto, 1995
Other Affiliations
(Co-) Principal Investigator, Ontario Tobacco Research Unit
Adjunct Scientist, Institute for Clinical Evaluative Sciences
Affiliate Scientist, Sunnybrook Research Institute
Primary Teaching Responsibilities
Graduate supervision: School of Graduate Studies Full Member
Methodological areas: Intermediate and advanced quantitative methods in epidemiology, applied biostatistics and surveillance, critical appraisal and meta-analysis
Substantive topics: psychoactive substance use, chronic disease epidemiology, and applied public health
Honours & Awards
2011 Association of Public Health Epidemiologists of Ontario. Terry Delmore Award of Excellence (For contributions in the advancement and/or promotion of the discipline and professional practice of public health epidemiology in Ontario)
2008 Faculty of Medicine Graduate Teaching Award for Excellence in Graduate Teaching (Early Career)
2004 Robin Badgely Award for Excellence in Teaching. Department of Public Health Sciences, Faculty of Medicine, University of Toronto
Fellow of the American College of Epidemiology (FACE)
Current Research Projects
2006-2009 Ferrence RG, Cohen J, Bondy S, Brown KS, McDonald P, Garcia J, Schwartz R. (Multiple PI Centre Grant) The Ontario Tobacco Research Unit: Expanded Ontario Tobacco Strategy of Ontario Research Program Ontario Ministry of Health Promotion, 4.2006-3.2009 $12,000,000.
2009-2013 Annual renewals of above $3,000,000 per year
2012-2013 Gayane Hovhannisyan (PI). Emili J (Research Supervisor), Bondy S, Lee CQ-T, Hogg-Johnson S. PSI Foundation; Resident Research Grant. $10,500.
2011-2013 Edwards SA Bondy SJ (Co-PIs) Unassisted smoking cessation in Ontario. Canadian Institutes of Health Research; Training Grant in Population Intervention for Chronic Disease Prevention: $17,850.00
2011-2013 Gesink D (PI), Kreiger N, Ritvo P, Bondy S, Ahmed F. Reaching Under/Never-Screened and Hard-to-Reach Populations Cancer Care Ontario $700,000
2010-2015 Schwartz R, Allison K, Bondy S, Dell S, Ferrence R, Fong G, Hovell M, Kaufman P Smoke-Free Homes and Asthma Pilot Intervention Study Canadian Institutes for Health Research, Catalyst Grant Advancing the Science to Reduce Tobacco use and Nicotine Addiction . June 2010 – May 2011. $ 50000.
2009-2015 Cameron R, Riley R, Ferrence R, Raine K, Gotay C, Plotnikoff R, Fong G, McDonald P, Frank L, Veugelers P, Brown KS, Campbell S, Cook R, McLaughlin J, Wild C, Cohen J, Manske S, Leatherdale S, Thompson M, Nykiforuk C, Sen A, O'Loughlin J, Murnaghan D, Lavack A, Morrison W, Hammond D, Schultz A, Le Foll B, Brewster J, Kothari A, Foster W, Sabiston C, Ratner P, Royer A, van der Kooy D, Faulkner G, Best A, Richardson C, Chapman G, Kirk S, Corbett K, Rosin M, Wharf Higgins J, Grant J, Tyndale R, Norman C, Brauer M, Fischer B, Blanchard C, Schryer C, Haight M, Robinson D, Lyons R, Berry T, Bondy S, Holloway A, Law J, Bottorff J, Jha P, Barnett T, Buliung R, Ohinmaa A, Sparks R, Dewhirst T. Population Intervention for Chronic Disease Prevention: A Pan-Canadian Program Canadian Institutes for Health Research CIHR Strategic Training Grant in Population Health July 2009 – June 2015. $1,950,000
2008-2010 Katz KC, Muller MP, Simor AE, Bondy SJ, Currie A. Community and Healthcare-Associated MRSA Strains: A Comparison of Risks and Risk Factors for Household Transmission Physicians' Services Incorporated Foundation. September, 2008 to August, 2010. $164,000.
2008-2010 Jaakkimainen L, Bondy S, Barnsley J. After the SARS epidemic: How would a major infectious disease outbreak affect community based Family Physicians in the Greater Toronto Area? Source: College of Family Physicians of Canada, Research and Education Foundation August, 2008 to December, 2010. $10000.
2008-2010 Kaufman P. Ferrence, R, Bondy S, Zhang B. Second hand smoke exposure at entrances to public buildings Canadian Tobacco Control Research Initiative (Grant # 018036). February, 2008 – February, 2010. $80,000.
Representative Publications
Sethukavalan P, Stevens C, Bondy S, Loblaw DA Improved Wait Time Intervals for Prostate Cancer Patients in a Multi-Disciplinary Rapid Diagnostic Unit Compared to a Community-Based Referral Pattern Canadian Urological Association Journal [Accepted February 28, 2013]
Fiona G. Kouyoumdjian FG, Calzavara LM, Bondy SJ, O'Campo P, Serwadda D, Nalugoda F, Kagaayi J, Kigozi G, Wawer M, Gray R. Intimate partner violence is associated with incident HIV infection in women in Rakai, Uganda AIDS [MS# AIDS-D-12-01349R1; Accepted February 5, 2013]
Bondy SJ, Bercovitz KL, Hike up yer skirts, and quit: What motivates and supports smoking cessation in builders and renovators. International Journal of Environmental Research and Public Health 2013 Feb 4;10(2):623-37 [PMID: 23380914]
Bethell J, Rhodes AE, Bondy SJ, Lou WYW, Guttmann A. Emergency Department Presentations for Self-harm Among Ontario Youth. Canadian Journal of Public Health. Revue Canadienne de Sante 104(2):e124-30, 2013 Mar-Apr. [PMID: 23618204]
Bondy SJ, Victor JC, Diemert LM, Mecredy G, Chaiton M, Brown KS, Cohen JE, McDonald PW, Ferrence R, Garcia J, Selby P Schwartz R. Transitions in Smoking Status Over Time in a Population-Based Panel Study of Smokers. Nicotine &Tobacco Research. 2013 Feb 12. [Epub ahead of print] [ PMID: 23231826]
Krstev S, Marinković J, Simić S, Kocev N, Bondy SJ. The influence of maternal smoking and exposure to residential ETS on pregnancy outcomes: a retrospective national study Maternal and Child Health Journal 2012 Oct 23. [Epub ahead of print] [PMID: 23090285]
Repace JL, Zhang B, Bondy SJ, Benowitz N, Ferrence R. Air quality, mortality, and economic benefits of a smoke – free workplace law for non-smoking Ontario bar workers. Indoor Air, 2013 Apr;23(2):93-104. [PMID: 23006034]
Diemert LM, Bondy SJ, Brown KS, Manske SR. Young adult smoking cessation: predictors of quit attempts and abstinence American Journal of Public Health 2013 Mar;103(3):449-53. [PMID: 23327264]
Zawertailo L, Dragonetti R, Bondy SJ, Victor JC, Selby PL. Reach and effectiveness of mailed Nicotine Replacement Therapy for smokers: 6-month outcomes in a naturalistic, exploratory study Tobacco Control 2013 May;22(3):e4. doi: 10.1136/tobaccocontrol-2011-050303. Epub 2012 Apr 11. [PMID: 22496352]
Bondy SJ, Diemert LM, McDonald P, Victor JC, Cohen J. Assessing the reach of nicotine replacement therapy as a preventive public health measure. Chronic Diseases and Injuries in Canada 2012 Dec;33(1):19-28. [PMID: 23294918]
Durbin A. Durbin J. Bondy SJ. The association between income source and met need among community mental health service users in Ontario, Canada. Community Mental Health Journal 2012 Oct;48(5):662-72 [PMID: 22086184]
Coleman, B, Gutmanis IJ, Bondy SJ, McGeer AJ, Salvadori MI, Louie M. Biological specimens for community-based surveillance studies: Method of recruitment matters Survey Research Methods 2011;5(3):103-116.
Ip DT, Cohen JE, Bondy SJ, Selby P, Schwartz R, McDonald P, Garcia J, Ferrence R. Do components of current 'hardcore smoker' definitions predict quitting behaviour? Addiction 2012;107(2):434-440.
Kouyoumdjian FG, Leto D, John S, Henein H, Bondy SJ. A Systematic Review and Meta-Analysis of the Prevalence of Chlamydia, Gonorrhea, and Syphilis in Incarcerated Persons. International Journal of STD & AIDS 2012; 23: 248–254
Mecredy GC, Bondy SJ, Brown KS, Cohen JE, Cigarette Type 'Switchers': A Descriptive Analysis Canadian Journal of Public Health 2011;102(6):477-478.
Roerecke M, Greenfield T, Kerr W, Bond J, Ye Y, Bondy S, Cohen J, Rehm J. Heavy drinking occasions in relation to ischaemic heart disease mortality: An 11-22 year follow-up of the National Alcohol Survey 1984 and 1995. International Journal of Epidemiology 2011;40:1401–1410 [Epub 2011 Sept 23]
Krstev S, Marinković J, Kocev N, Simić S, Bondy S High rates of smoking before, during and after pregnancy in Serbia. Results of a nationally representative survey International Journal of Public Health. 2012 Dec;57(6):875-83 [Epub 2011 Sep 16.]
Coleman BL, Salvadori MI, McGeer AJ, Sibley KA, Neumann NF, Bondy SJ, Gutmanis IA, McEwen SA, Lavoie M, Strong D, Johnson I, Jamieson FB, ARO Water Study Group, & Louie M. The role of drinking water in the transmission of antimicrobial-resistant E. coli. Epidemiology and Infection 2012;140(4):633-642. [Epub 2011 Jun 23]
Gucciardi E, Mathews R, DeMelo M, Bondy S. Profiles of Smokers and Non-smokers with Diabetes Attending Diabetes Education Centers Primary Care Diabetes 2011;5(3):185-194 [Epub 2011 Apr 11]
Kaufman P, Zhang B, Bondy SJ, Klepeis N, Ferrence R. Not just "a few wisps": Real-time measurement of tobacco smoke at entrances to office buildings Tobacco Control. 2011;20(3):212-8. [Epub 2010 Dec 21.]
Diemert LM, Cohen JE, Bondy SJ, Callaghan RC, Ferrence R, Garcia J, Schwartz R, Selby P. Smoking low-cost cigarettes: Disparities evident. Canadian Journal of Public Health 2011;102(1):73-74.
Bondy SJ, Bercovitz KL. Non-smoking worksites in the residential construction sector: perspectives and practices. Tobacco Control 2011;20:189-195 [Epub 2010 Nov 29.]
Edwards SA, Bondy SJ, Kowgier M, McDonald PW, Cohen JE. Are occasional smokers a heterogeneous group? An exploratory study. Nicotine & Tobacco Research 2010;12(12):1195-202. [Epub 2010 Oct 26].
Voci S, Bondy S, Zawertailo L, Lecce J, Walker L, Selby P. Impact of a smoke-free policy in a large psychiatric hospital on staff attitudes and patient behavior. General Hospital Psychiatry Gen Hosp Psychiatry. 2010 Nov-Dec;32(6):623-30. [Epub 2010 Oct 14].
Stevens C. Bondy SJ, Loblaw A. Wait times in prostate cancer diagnosis and radiation treatment. Canadian Urologic Association Journal 2010;4(4):243-8.
Bethell J, Rhodes AE, Bondy SJ, Lou WYW, Guttman A. Repeat self-harm presentations: An application of hurdle models. British Journal of Psychiatry 2010;196(Mar):243-244.
Bondy SJ, Russell ML, Laflèche JML, Rea E. Quantifying the impact of community quarantine on SARS transmission: estimation of secondary case count difference and number needed to quarantine. BMC Public Health. 2009 Dec 24;9:488.
Zhang B, Bondy S, Ferrence R, Chiavetta JA, Selby P, Ferrence R. The Impact of Ontario Legislation on Secondhand Smoke in Enclosed Public Places. Journal of Occupational & Environmental Hygiene 2009;7(3):133-143.
Bondy SJ, Victor JC, O'Connor S, McDonald PW, Diemert LM, Cohen JE. Predictive validity and measurement issues in documenting quit intentions in population surveillance studies. Nicotine and Tobacco Research, 2009;12(1):43–52.
Thombs DL, Olds RS, Bondy SJ, Winchell J, Baliunas D. Rehm J. Undergraduate Drinking and Academic Performance Journal of Studies on Alcohol and Drugs 2009;70(5):776-785
Zhang B, Bondy S, Ferrence R. Do indoor smoke-free laws provide bar workers with adequate protection from secondhand smoke? Preventive Medicine 2009;49:245–247.
Bondy SJ, Victor JC, Diemert LM, Origin and use of the 100 cigarette criterion in tobacco surveys Tobacco Control 2009;18(4) 317-23.
Bondy SJ, Zhang B, Kreiger N, Selby P, Benowitz N, Travis H, Florescu A, Greenspan N, Ferrence R. Impact of an Indoor Smoking Ban on Bar Workers' Exposure to Secondhand Smoke. Journal of Occupational and Environmental Medicine 2009;51(5):612-619.
Dubray JM, Schwartz RM, Garcia JM, Bondy SJ, Victor JC. Vendor compliance with Ontario's tobacco point of sale legislation. Canadian Journal of Public Health. 2009;100(2):109-12.
Visentin LM, Bondy SJ, Morrison LJ, Schwartz B. Knowledge, Attitudes And Behaviour Of Emergency Medical Technicians Regarding Personal Protective Equipment For A Communicable Respiratory Disease Outbreak Canadian Journal of Emergency Medicine 2009;11(1):44-56
Paszat L, Sutradhar R, Grunfeld E, Gainford C, Benk V, Bondy S, Coyle D, Holloway C, Sawka C, Shumak R, Vallis K, van Walraven C. Outcomes of surveillance mammography after treatment of primary breast cancer: a population-based case series. Breast Cancer Research and Treatment 2009;114(1):169-178.
Luk R, Cohen JE, Ferrence R, McDonald PW, Schwartz R, Bondy SJ. Prevalence and correlates of purchasing contraband cigarettes on First Nations reserves in Ontario, Canada Addiction 2009;104(3):488-495.
Taylor B, Rehm J, , Room R, Patra J, Bondy S Determination of lifetime injury mortality risk in Canada by drinking amount per occasion and number of occasions American Journal of Epidemiology 2008;168(10):1119-1125.
Diemert LM, Bondy SJ, Victor JC, Brown KS, Cohen J, Ferrence R, Garcia J, McDonald P, Selby P, Stephens T. Efficient screening for current smoking status in recruitment of smokers for population-based research Nicotine and Tobacco Research 2008;10(11):1663-1667.
Elit L, Bondy SJ, Paszat L, Holowaty E, Thomas G, Stukel T, Levine M, Law C, Chen Z. Outcomes in surgery for ovarian cancer. The Canadian Journal of Surgery 2008,51(5):346-354.
Bondy SJ, Johnson I, Cole DC, Bercovitz K. Identifying core competencies for public health epidemiologists. Canadian Journal of Public Health 2008;99(4):246-251
Smith P, Frank J, Bondy S, Mustard C. Do changes in job control predict differences in health status? Results from a longitudinal national survey of Canadians. Psychosomatic Medicine 2008;70:85-91.
Smith PM, Frank JW, Mustard CA, Bondy SJ. Examining the relationships between job control and health status: a path analysis approach. Journal of Epidemiology and Community Health 2008;62:54-61
Cassidy JD, Boyle E, Côté P, He H, Hogg-Johnson S, Silver FL, Bondy SJ. Risk of vertebrobasilar stroke and chiropractic care: results of a population-based case control and case-crossover study. Spine 2008,33(45):S176-S183. // Cassidy JD, Boyle E, Côté P, He H, Hogg-Johnson S, Silver FL, Bondy SJ. Risk of vertebrobasilar stroke and chiropractic care: results of a population-based case control and case-crossover study. European Spine Journal 2008,17(S1):S176-S183. [Note: published in two outlets as arranged by World Health Organization, Bone and Joint Decade initiative.]