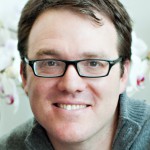 Faculty Member
Michael Chaiton
Email Address(es)

Office Phone

416-978-7096

Office Address

t542, 155 College St Toronto, Ontario M5S 2S1

Website(s)

Division(s)/Office

Position

Associate Professor

SGS Status

Associate Member

Appointment Status

Contract
Research Interests
Tobacco and Addiction
Population-based Mental Health
Policy and Industry
Other Affiliations
Ontario Tobacco Research Unit
Centre for Addiction and Mental Health
Primary Teaching Responsibilities
CHL 5417: Tobacco and Health: From Cells to Society
CHL 5404: Research Methods I
PAS 3700: Multidisciplinary Aspect of Addiction
Representative Publications
Chaiton MO, Schwartz R, Tremblay G, Nugent R. Association of flavoured cigar regulations with wholesale tobacco volumes in Canada: an interrupted time series analysis. Tobacco control. 2018 Aug 22:tobaccocontrol-2018.
Cunningham JA, Chaiton M . Has there been an increase in the frequency with which people who drink in a risky fashion receive advice to cut down on their drinking over the last 18 years? Subst Abus. March 2018:1-11. doi:10.1080/08897077.2018.1449048.
Chaiton M, Schwartz R, Cohen JE, Soule E, Eissenberg T. Association of Ontario's Ban on Menthol Cigarettes With Smoking Behavior 1 Month After Implementation. JAMA Intern Med. March 2018. doi:10.1001/jamainternmed.2017.8650.
Callaghan R, Sanches M, Gatley J, Schwartz R, Chaiton M. Impacts of Canada's minimum age for tobacco sales (MATS) laws on youth smoking behavior, 2000-2014. Tobacco Control. [In Press]
Schwartz R, Chaiton M, Borland T, Diemert L. Tobacco industry tactics in preparing for menthol ban. Tob Control. September 2017:tobaccocontrol-2017-053910. doi:10.1136/tobaccocontrol-2017-053910. (CA) co-PI on study, assisted with data collection, analysis and interpretation.
Chaiton M, Mecredy G, Cohen JE. Tobacco retail availability and risk of relapse among smokers who make a quit attempt: a population based cohort study. Tobacco Control. 017 Apr 21. pii: tobaccocontrol-2016-053490. doi: 10.1136/tobaccocontrol-2016-053490.
Zhang B, Diemert LM, Bondy SJ, Chaiton MO. Dentists Can Help Patients Quit Smoking: The Role of Cessation Medications. Journal of the Canadian Dental Association. 2017;83(h1):1488-2159.
Weinberger AH, Gbedemah M, Wall MM, Hasin DS, Zvolensky MJ, Chaiton M, Goodwin RD. Depression among non-daily smokers compared to daily smokers and never smokers in the United States: An emerging problem. Nicotine and Tobacco Research. 2017 Jan 25. doi: 10.1093/ntr/ntx009.
Chaiton M, Holloway A. Population attributable risk of smoking during pregnancy on obesity in offspring. Canadian Journal of Public Health. 2016;107(3):336. (PA)
Chaiton M, Diemert L, Cohen JE, Bondy SJ, Selby P, Philipneri A, Schwartz R. Estimating the number of quit attempts it takes to quit smoking successfully in a longitudinal cohort of smokers. BMJ Open. 2016 Jun 9;6(6):e011045. doi: 10.1136/bmjopen-2016-011045. (PA)