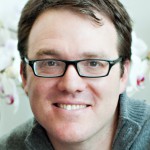 Faculty Member
Michael Chaiton
Email Address(es)

Office Phone

416-978-7096

Office Address

t542, 155 College St Toronto, Ontario M5S 2S1

Website(s)

Division(s)/Office

Position

Associate Professor

SGS Status

Associate Member

Appointment Status

Contract
Research Interests
Tobacco and Addiction
Population-based Mental Health
Policy and Industry
Other Affiliations
Ontario Tobacco Research Unit
Centre for Addiction and Mental Health
Primary Teaching Responsibilities
CHL 5417: Tobacco and Health: From Cells to Society
CHL 5404: Research Methods I
PAS 3700: Multidisciplinary Aspect of Addiction
Representative Publications
O'Loughlin J, Dugas E, Brunet J, DiFranza J, Engert J, Gervais A, Gray-Donald K, Karp I, Low N, Sabiston C, Sylvestre MP, Tyndale R, Auger N, Barnett T, Belanger M, Chaiton M, Chenoweth M, Constantin E, Contreras G, Kakinami L, Labbe A, Maximova K, McMillan E, O'Loughlin E, Pabayo R, Roy-Gagnon MH, Tremblay M, Wellman R, van Hulst A, Paradis G. Cohort Profile: The Nicotine Dependence in Teens (NDIT) Study. International Journal of Epidemiology.  Int J Epidemiol. 2014 Jul 13.
Brunet J, Amireault S, Chaiton M, Sabiston CM. Identification and prediction of physical activity trajectories in women treated for breast cancer. Ann Epidemiol. 2014 Jul 29. pii: S1047-2797(14)00349-4.
Chaiton M, Diemert L, Zhang B, Kennedy RD, Cohen JE, Bondy SJ, Ferrence R. Exposure to smoking on patios and quitting: a population representative longitudinal cohort study. Tob Control. 2014 Oct 28. pii: tobaccocontrol-2014-051761.
Chaiton M, Schwartz R. Reducing the burden of tobacco: what's the endgame? Israel Journal of Health Policy Research 2014, 3:36  doi:10.1186/2045-4015-3-36.
Chaiton M, Cohen JE, Rehm J, Abdulle M, O'Loughlin J. Confounders or intermediate variables? Testing mechanisms for the relationship between depression and smoking in a longitudinal cohort study. Addict Behav. 2014 Nov 27;42C:154-161. doi: 10.1016/j.addbeh.2014.11.026.
Chaiton M, Mecredy G, Rehm J, Samokhvalov A. Tobacco retail availability and smoking behaviours among patients seeking treatment at a nicotine dependence treatment clinic. Tob Induced Dis 2014, 12:19  doi:10.1186/1617-9625-12-19.
Chaiton, M., O'Loughlin, E., Sabiston, C., Low, N., Dugas, E., Karp, I., Barnett, T., O'Loughlin, J. Heterogeneity of depressive symptom trajectories through adolescence: predicting outcomes in young adulthood. Journal of the Canadian Academy of Child and Adolescent Psychiatry. May 2013.
Bondy SJ, Victor JC, Diemert LM, Mecredy GC, Chaiton M, Brown KS, Cohen JE, McDonald PW, Ferrence R, Garcia JM, Selby P, Schwartz R. Transitions in Smoking Status Over Time in a Population-Based Panel Study of Smokers. Nicotine Tob Res. 2013 Feb 12.
Dubray J, Schwartz R, Chaiton M, O'Connor S, Cohen JE. The effect of MPOWER on smoking prevalence. Tob Control doi:10.1136/tobaccocontrol-2014-051834.
Kaduri P*, Voci S, Zawertailo L, Chaiton M, McKenzie K, Selby P. Real-World Effectiveness of Varenicline Versus Nicotine Replacement Therapy in Patients With and Without Psychiatric Disorders. Journal of Addiction Medicine. 2015 Jan 22. Epub 1-5. PMID: 25622124.
Adkinson S., O'Connor R, Chaiton M., Schwartz R. Development of measures assessing attitudes toward contraband tobacco among a web-based sample of smokers.  Tob Induced Dis 2015 Jan; DOI: 10.1186/s12971-015-0032-0.
*Webster, L. Chaiton, M. Kirst., M.  The co-use of tobacco and cannabis among adolescents over a thirty year period. Journal of School Health. 2014 Mar;84(3):151-9. doi: 10.1111/josh.12137. *Practicum student  PMID:  24443776
Brunet J, Sabiston CM, Chaiton M, Low NC, Contreras G, Barnett T, O'Loughlin JL. Measurement invariance of the depressive symptoms scale during adolescence. BMC Psychiatry. 2014. 14(1):95. PMID:  24679136
Scarapicchia TM, Sabiston CM, O'Loughlin E, Brunet J, Chaiton M, O'Loughlin JL. Physical activity motivation mediates the association between depression symptoms and moderate-to-vigorous physical activity. Prev Med. 2014 May 28. pii: S0091-7435(14)00183-2. doi: 10.1016/j.ypmed.2014.05.017.
Kirst M, Chaiton M, Mecredy G, Borland T. Predictors of Substance Use among Young Adults Transitioning Away from High School: A Narrative Review.  Substance Use and Misuse. 2014 Nov;49(13):1795-807.