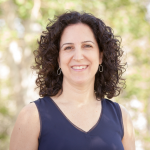 Faculty Member
Pia Kontos PhD
Email Address(es)

Office Phone

416-597-3422 x7609

Office Address

Toronto Rehabilitation Institute - University Health Network 550 University Avenue, Suite 11-171 Toronto, ON M5G 2A2

Website(s)

Division(s)/Office

Position

Associate Professor

SGS Status

Full Member

Appointment Status

Status Only
Research Interests
Critical social theory applied to health, illness, and disability
Embodiment theory
Ethics
Dementia and dementia care
Qualitative and arts-based methodologies and practice
Other Appointments
2016 – 2019  Honorary Professor, Queen Margaret University, Musselburgh, Edinburgh, Scotland
2013 – present   Adjunct Scientist, Baycrest Health Sciences, Rotman Research Institute
2013 – present    Adjunct Associate Professor, Faculty of Music, University of Toronto
2012 – present  Associate SGS Member, Institute of Medical Science, University of Toronto
2011 – present  Associate SGS Member, Rehabilitation Sciences Institute, University of Toronto
Primary Teaching Responsibilities
JRP 1000 Theory and method of qualitative health research
Awards
2012-2017: Early Researcher Award, Ministry of Research and Innovation
2009-2014: Canadian Institutes of Health Research, New Investigator Award
2007-2009: Ontario Ministry of Health and Long-Term Care, Career Scientist Award
Current Research Projects
2018-2020 Co-principal Investigator. "Reducing dementia stigma and fostering relational caring using research-based film". Alzheimer Society of Canada.
2017-2020 Co-investigator. "Integrating brain injury, mental health, and addictions". Ministry of Health and Long Term Care.
2017 – 2020  Co-Investigator. "Improving social inclusion for Canadians with dementia and carers through sharing dance". Canadian Institutes of Health Research. Social Inclusion of Individuals with Dementia and Carers Grant. Funded by CIHR.
2017 – 2017  Principal Investigator. "Cracked: Interactive digital research resource". Funded by the Waugh Family Foundation.
2016 – 2018  Co-Investigator. "Musical engagement and relational dementia care: Evaluating knowledge translation through research-based documentary". Funded by Alzheimer Society of Canada.
2015 – 2019  Co-Investigator. "Older adults' active involvement in aging and technology research and development". Funded by AGE-WELL.
Representative Publications
Kontos, P., Grigorovich, A. Integrating citizenship, embodiment, and relationality:  Towards a reconceptualization of dance and dementia in long-term care.  Journal of Law, Medicine & Ethics (Accepted).
Kontos, P., Grigorovich, A., Dupuis, S., Jonas-Simpson, C., Mitchell, G., Gray, J. Raising the curtain on stigma associated with dementia: Fostering a new cultural imaginary for a more inclusive society. Critical Public Health (Accepted).
Kontos, P., Grigorovich, A. 'Sleight of hand' or 'selling our soul'? Surviving as critical qualitative health researchers in a positivist world. Forum Qualitative Sozialforschung / Forum: Qualitative Social Research 2018; 19(2), 1-15.
Grigorovich, A., Kontos, P. Advancing an ethic of embodied relational sexuality to guide decision-making in dementia care. The Gerontologist 2018; 58(2):219-225.
Kontos, P., Grigorovich, A. Rethinking musicality in dementia as embodied and relational. Journal of Aging Studies (Special Issue: Ageing Body and Society – Critical Perspectives, Future Challenges) 2018; 45:39-48.
Kontos, P., Miller, K-L., Kontos, A.P. Relational citizenship: Supporting embodied selfhood and relationality in dementia care. Sociology of Health and Illness (Special Issue: Ageing, Dementia and the Social Mind). 2017; DOI:  10.1111/1467-9566.12453.
Kontos, P., Miller, K.L., Mitchell, G., Stirling-Twist, J. Presence redefined: The reciprocal nature of engagement between elder-clowns and persons with dementia. Dementia: The International Journal of Social Research and Practice. 2017; 16(1):46-66.
Kontos, P., Grigorovich, A., Kontos, A.P., Miller, K.L. Citizenship, human rights, and dementia: Towards a new embodied relational ethic of sexuality. Dementia: The International Journal of Social Research and Practice (Special Issue: Citizenship and Dementia). 2016; 15(3); 315-329.
Kontos, P., Miller, K.L., Colantonio, A., Cott, C. Grief, anger, and relationality: The impact of a research based theatre intervention on emotion work practices in brain injury rehabilitation. Evaluation Review. 2014; 38(1):29-67
Kontos, P., Martin, W. Embodiment and dementia: Exploring critical narratives of selfhood, surveillance, and dementia care. Dementia: The International Journal of Social Research and Practice (Special Issue: Embodiment and Dementia). 2013; 12(3):288-302