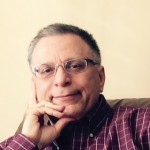 Faculty Member
Tony Panzarella BSc, MSc-Applied Statistics
Email Address(es)

Office Phone

416-946-4501 x 4881

Office Address

Biostatistics/Princess Margaret Cancer Centre 610 University Avenue Toronto, ON M5G 2M9

Website(s)

Division(s)/Office

Position

Assistant Professor

SGS Status

Associate Member

Appointment Status

Contract
Research Interests
Clinical trials, including analysis and reporting of equivalence trials
Survival analysis
Effective consultation
Education & Training History
1984-1985
Master of Science in Applied Statistics
University of Toronto.
1980-1984
Honour's Bachelor of Science with a double major – statistics and mathematics,
University of Toronto.
Other Affiliations
Member, Statistical Society of Canada and Society for Clinical Trials
Primary Teaching Responsibilities
Director and Course instructor for Lab Course CHL5207Y / CHL5208Y
Tony Panzarella is currently the Manager of the Biostatistics Department at the Princess Margaret Cancer Centre, where he has held this position since January 1998. He first joined Princess Margaret as a biostatistician in 1985. Tony is an Assistant Professor within the Division of Biostatistics, Dalla Lana School of Public Health, University of Toronto, where for the past ten years he has been the Director and Lead Instructor of the "Lab Course". Tony graduated from the University of Toronto in 1985 with an MSc in Applied Statistics, and an Honours BSc in 1984, with majors in Statistics and Mathematics. Tony has co-authored 120 publications in clinical cancer research. He is currently a statistical reviewer for the journal Biology of Blood and Marrow Transplantation and a member of the Ontario Cancer Research Ethics Board. He has been an active member of the Society for Clinical Trials since 1986 and is designated as a Professional Statistician by the Statistical Society of Canada. Tony is currently the lead statistician for two Canadian-led international bone marrow transplant studies, and a co-investigator on several grants. In addition to his current focus on studies involving hematologic malignancies, Tony also has experience working on thyroid, testicular and prostate cancer studies. His professional interests include survival analysis, randomized clinical trials and effective statistical consulting.
Honours & Awards
Clinical Teacher Award 2005, Radiation Medicine Program, Princess Margaret Cancer Centre
Current Research Projects
Pre-consultation Educational Group Intervention to Improve Shared Decision Making for Post-mastectomy Breast Reconstruction.
Randomized Double Blind Trial Of Metformin In Reducing Progression Among Men On Expectant Management For Low Risk Prostate Cancer: The Metformin Active Surveillance Trial.
A Randomized Multicentre Study Comparing G-CSF Mobilized Peripheral Blood and G-CSF Stimulated Bone Marrow in Patients Undergoing Matched Sibling Transplantation for Hematologic Malignancies.
A Randomized Trial of Thymoglobulin to Prevent Chronic Graft versus Host Disease in Patients Undergoing Hematopoietic Stem Cell Transplantation from Unrelated Donors.
Representative Publications
Hsu T, Black PC, Chi KN, Canil CM, Eigl BJ, Kulkarni G, North S, Wood L, Zlotta AR, Lau A, Panzarella T, Sridhar SS. Treatment of muscle-invasive bladder cancer in Canada: A survey of genitourinary medical oncologists and urologists. Can Urol Assoc J. 2014 Sep;8(9-10):309-16. doi: 10.5489/cuaj.2111. PubMed PMID: 25408794; PubMed Central PMCID: PMC4216285.
Salmasi G, Li M, Sivabalasundaram V, Panzarella T, Tsang R, Kukreti V, Crump M, Kuruvilla J. Incidence of Pneumonitis in patients with non-Hodgkin Lymphoma receiving Chemoimmunotherapy with Rituximab. Leuk Lymphoma. 2014 Oct 30:1-19. [Epub ahead of print] PubMed PMID: 25356925.
Kuo KH, Callum JL, Panzarella T, Jacks LM, Brandwein J, Crump M, Curtis JE, Gupta V, Lipton JH, Minden MD, Sher GD, Schimmer AD, Schuh AC, Yee KW, Keating A, Messner HA. A retrospective observational study of leucoreductive strategies to manage patients with acute myeloid leukaemia presenting with hyperleucocytosis. Br J Haematol. 2015 Feb;168(3):384-94. doi: 10.1111/bjh.13146. Epub 2014 Oct 10. PubMed PMID: 25303497.
Chung P, Daugaard G, Tyldesley S, Atenafu EG, Panzarella T, Kollmannsberger C, Warde P. Evaluation of a prognostic model for risk of relapse in stage I seminoma surveillance. Cancer Med. 2015 Jan;4(1):155-60. doi: 10.1002/cam4.324. Epub 2014 Sep 19. PubMed PMID: 25236854; PubMed Central PMCID: PMC4312129.
Villa D, George A, Seymour JF, Toze CL, Crump M, Lee C, Buckstein R, Stewart DA, MacDonald D, Foley R, Xenocostas A, Sabloff M, Chua N, Couture F, Larouche JF, Cohen S, Savage KJ, Connors JM, Panzarella T, Carney DA, Dickinson M, Kuruvilla J. Favorable Outcomes from Allogeneic and Autologous Stem CellTransplantation for Patients with Transformed Non-Follicular Indolent Lymphoma.Biol Blood Marrow Transplant. 2014 Jul 17. pii: S1083-8791(14)00441-8. doi:10.1016/j.bbmt.2014.07.015. [Epub ahead of print] PubMed PMID: 25042735.
Tsoref D, Panzarella T, Oza A. Aspirin in prevention of ovarian cancer: are we at the tipping point? J Natl Cancer Inst. 2014 Feb;106(2):djt453. doi: 10.1093/jnci/djt453. PubMed PMID: 24503201.
Zhong T, Temple-Oberle C, Hofer S, Beber B, Semple J, Brown M, Macadam S, Lennox P, Panzarella T, McCarthy C, Baxter N; MCCAT Study Group. The Multi Centre Canadian Acellular Dermal Matrix Trial (MCCAT): study protocol for a randomized controlled trial in implant-based breast reconstruction. Trials. 2013 Oct 28;14:356. doi: 10.1186/1745-6215-14-356. PubMed PMID: 24165392; PubMed Central PMCID: PMC3842809.
Zih FS, Wong-Chong N, Hummel C, Petronis J, Panzarella T, Pollett A, McCartAJ, Swallow CJ. Mucinous tumor of the appendix with limited peritoneal spread: is there a role for expectant observation? Ann Surg Oncol. 2014 Jan;21(1):225-31. doi: 10.1245/s10434-013-3283-0. Epub 2013 Oct 8. PubMed PMID: 24100959.
Panzarella T, Villa D, Kuruvilla J. Reply to C.s. Tam et Al. J Clin Oncol. 2013 Sep 1;31(25):3167-8. doi: 10.1200/JCO.2013.51.0537. Epub 2013 Aug 5. PubMed PMID: 23943832.