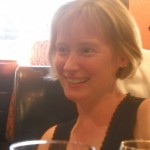 Faculty Member
Lori E. Ross PhD
Email Address(es)

Office Phone

416-978-7514

Office Address

155 College St., Suite 560 Toronto, ON M5T 3M7

Website(s)

Division(s)/Office

Position

Associate Professor

SGS Status

Full Member

Appointment Status

Tenured

Admin Position

PhD SBHS Program Director
Research Interests
1. Health and health service access for lesbian, gay, bisexual, and trans (LGBT) people, with a focus on mental health and mental health service utilization
2. Community-based approaches to research
3. Mental health during pregnancy and the transition to parenthood
4. Social justice-informed mental health research
Education & Training History
| | | |
| --- | --- | --- |
| Wilfrid Laurier University | B.Sc. | Biology and Psychology |
| University of Toronto | Ph.D. | Institute of Medical Science |
| McMaster University & Father Sean O'Sullivan Research Centre | Post Doctoral Fellowship | Women's Mental Health |
Other Affiliations
| | |
| --- | --- |
| Centre for Addiction and Mental Health, Health Systems & Health Equity Research Group | Collaborating Scientist |
| University of Toronto, Department of Psychiatry | Associate Professor |
| University of Toronto, Institute of Medical Science | Associate Member |
primary teaching responsibilities
Honours & Awards
| | | |
| --- | --- | --- |
| Canadian Institutes for Health Research and the Ontario Women's Health Council | New Investigator Award | 2008-2013 |
| Ontario Ministry of Health and Long-Term Care, Ontario Women's Health Council | Career Scientist Award | 2004-2008 |
Current Research Projects
-Postpartum mental health among sexual minority women
-Bisexual identity: implications for mental and sexual health
-Cultural representations of gender in psychiatric narratives
-Best practices for community-based research in mental health/substance use
Please refer to www.lgbtqhealth.ca for more details of ongoing projects.
Representative Publications
1.    Ross, L.E., O'Gorman, L., MacLeod, M.A., Bauer, G.R., MacKay, J., Robinson, M. (2016). Bisexual identity, socioeconomic status and mental health: A mixed methods analysis. Social Science & Medicine, published online March 10, 2016. DOI: 10.1016/j.socscimed.2016.03.009
2.  Ross, L.E., Vigod, S.N., Wishart, J., Waese, M., Spence, J.D., Oliver, J., Chambers, J., Anderson, S., & Shields, R. (2015). Barriers and facilitators to primary care for people with mental health and/or substance use issues: qualitative study. BMC Family Practice, 16, 135. DOI: 10.1186/s12875-015-0353-3
3.    Ross, L.E., Bauer, G.R., MacLeod, M.A., Robinson, M., MacKay, J., Dobinson, C. (2014). Mental health and substance use among bisexual youth and non-youth in Ontario, Canada. PLoS ONE, 9(8), e101604. doi: 10.1371/journal.pone.0101604
4.     Ross, L.E., Tarasoff, L.A., Anderson, S., green, d., Epstein, R., Marvel, S., Steele, L.S. (2014). Sexual and gender minority peoples' recommendations for assisted human reproduction services. Journal of Obstetrics and Gynaecology Canada, 36(2), 146-153. [PA]
5.  Ross, L.E, Grigoriadis, S., Mamisachvili, L., VonderPorten, E., Roerecke, M., Rehm, J., Dennis, C.-L., Koren, G., Steiner, M., Mousmanis P., & Cheung, A. (2013). Selected pregnancy and delivery outcomes after exposure to antidepressant medication: A systemic review and meta-analysis. JAMA Psychiatry, 70(4), 436-43. doi: 10.1001/jamapsychiatry.2013.684. [PA]
6.       Ross L.E., Siegel A., Dobinson C., Epstein R., Steele L.S. (2012). 'I Don't Want to Turn Totally Invisible': Mental Health, Stressors, and Supports among Bisexual Women during the Perinatal Period. Journal of GLBT Family Studies, 8(2), 137-154.
7.       Ross LE, Grigoriadis S, Mamisashvili L, Koren G, Steiner M, Dennis CL, Cheung A, Mousmanis P. (2011). Quality assessment of observational studies in psychiatry: an example from perinatal psychiatric research. Int J Methods Psychiatry Res., 20(4), 224-34. doi: 10.1002/mpr.356. PMID: 22113965
8.   Ross L.E., Villegas, L., Dennis, C.-L., Bourgeault, I.-V., Cairney, J., Grigoriadis, S., Steele, L., & Yudin, M.H. (2011). Rural residence and risk for perinatal depression: A Canadian pilot study. Archives of Women's Mental Health, 14(3), 175-185, DOI: 10.1007/s00737-011-0208-4.
9. Ross, L.E., McQueen, K., Vigod, S. Dennis, C.-L. (2010). Risk for postpartum depression associated with assisted reproductive technologies and multiple births: A systematic review. Human Reproduction Update, 17(1):96-106. doi: 10.1093/humupd/dmq025.
10.   Ross, L.E., Dobinson, C., Eady, A. (2010). Perceived determinants of mental health for bisexual people: A qualitative examination. American Journal of Public Health, 100(3), 496-502, doi: 10.2105/AJPH.2008.156307.