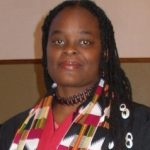 Faculty Member
Roberta K. Timothy B.A., M.A., M.Ed., Ph.D.
Email Address(es)

Division(s)/Office

Position

Assistant Professor

SGS Status

Associate Member

Appointment Status

Teaching Stream
Research Interests
see url My research addresses key areas of concern in anti-colonial, anti-oppression and community-based health promotion, policy, and practice. I take a transnational (global) intersectional human rights approach to social determinants of health affecting African/Black and Indigenous communities. I am currently focusing on two key themes that have emerged from my ongoing work in human rights and Social Determinants of Health (SDOH) and Anti-Oppression Psychotherapy (AOP):
watch
http://rawrevive.com/category/desserts/page/2/ 1) Criminalization and the SDOH in African/Black and Indigenous communities
Tramadol 100Mg Online Overnight
Tramadol Paypal 2) Mobilizing critical intersectionality and AOP in community mental health
Cheap Tramadol Cod Delivery
http://therapeuticaxis.com.au/therapist/michael-grunwald/ My program of teaching and research broadly addresses local and transnational dimensions of community health promotion; the unequal impact of social determinants of health across diverse communities in local and global context; and anti-oppression and community-informed interventions into health policy and equity.
source link
follow url I specialize in the areas of intersectionality and ethics in health; health and race; transnational African/Black and Indigenous health; and anti-oppression/anti-colonial approaches to mental health. With extensive teaching experience in universities, colleges, and in social service organizations and community settings, I have particular expertise in critical health theory and social justice health policy development and implementation. http://abloombangkok.com/booking2hotels_thankyou/ I  prioritize critical and creative approaches to knowledge production that reflect the experiences and aspirations of migrant, refugee, African/Black diasporic, and transnational Indigenous communities. My scholarship contributes to critical race theory by examining how factors such as indigeneity, gender, class, sexual orientation, gender identity, disability, transgenerational connections, and historical and contemporary intersectional violence impact African/Black communities health, and by centering community resistance through innovative decolonizing health practices.
click here