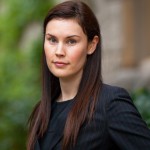 Faculty Member
Andrea C Tricco MSc (Epidemiology), PhD (Population Health)
Email Address(es)

Office Phone

416-864-6060 x77521

Office Address

30 Bond Street Toronto, Ontario M5B 1W8

Website(s)

Curriculum Vitae

Division(s)/Office

Position

Associate Professor

SGS Status

Full Member

Appointment Status

Status Only
Research Interests
My research program focuses on advancing the science of knowledge synthesis. Basing decisions on expert opinion or the results from one study can be misleading. Experts often recommend interventions that are ineffective and sometimes recommend interventions that are harmful. In addition, spurious or biased results may arise from a single study. Systematic reviews (or knowledge synthesis) focus on the totality of evidence and are the base unit of knowledge translation products, such as patient decision aids, policy briefs, and clinical practice guidelines. They are the cornerstone of evidence-informed practice.
Since being appointed a scientist, I have continued my PhD work to advance the science of knowledge synthesis. My Canada Research Chair focuses on advancing methods and includes projects, such as extending the PRISMA Statement to scoping reviews (http://www.equator-network.org/wp-content/uploads/2009/02/Executive-summary_ScR_Dec-9.pdf) and a prospective quasi-experimental study to compare the results from rapid reviews and systematic reviews on the same topic (https://osf.io/986pc/). I am also co-leading projects related to enhancing methods for network meta-analysis, such as individual patient data network meta-analysis, incorporating dosages into network meta-analysis, and applying network meta-analysis to complex interventions.
Given my interest in rapid reviews, my research program also focuses on responding to the needs of decision-makers through knowledge synthesis. I have conducted knowledge synthesis at the international (World Health Organization), national (Health Canada), provincial (Ontario Ministry of Health and Long-term Care), and local (Toronto Central Local Health Integrated Network) levels.
Education & Training History
PhD, 2009 Population Health, University of Ottawa
MSc, 2004 Epidemiology, University of Toronto
BHSc (Honours), 2002 Health Sciences, University of Western Ontario
Other Affiliations
Scientist, Knowledge Translation Program of the Li Ka Shing Knowledge Institute of St. Michael's Hospital.
Primary Teaching Responsibilities
Guest lecturer in Scientific Overviews in Epidemiology and Doctoral Seminar Series in Epidemiology
Instructor of directed reading systematic review course (CHL7001H F6)
Practicum placements for MPH students
Member of PhD student committees
Honours & Awards
Tier 2 Canada Research Chair in Knowledge Synthesis, July 2016 to June 2021
Early Researcher Award, June 2015 to May 2020, Ontario Ministry of Research, Innovation, and Science
New Investigator Award in Knowledge Synthesis, July 2012 to June 2016, Canadian Institutes of Health Research/Drug Safety and Effectiveness Network
Joseph De Koninck Doctoral Prize for the best interdisciplinary thesis at the PhD level, October 2009, University of Ottawa
Rising Star Award April 2009 to April 2010 Institute of Health Services and Policy Research Canadian Institutes of Health Research
Frederick Banting and Charles Best Doctoral Award, April 2007 to September 2009, Canadian Institutes of Health Research
Excellence Scholarship, September 2005 to September 2009, University of Ottawa
Mentor-Student Award in Neurotrauma Prevention, September 2002 to September 2004, Ontario Neurotrauma Foundation
Western Science Scholarship, September 1998 to September 1999, University of Western Ontario
Current Research Projects
September 2011 – Present:
Co-Principal Investigator of a Network Meta-Analysis team funded by the CIHR/DSEN. Role is to lead knowledge syntheses to address queries posed by Health Canada, the Canadian Agency for Drugs and Technologies in Health, and the British Columbia Ministry of Health. Examples include: Cognitive enhancer drugs for patients with mild cognitive impairment and long-acting insulin versus intermediate-acting insulin for patients with type 1 diabetes
Advancing the science of knowledge synthesis. Examples include: Research program on rapid reviews, scoping review of emerging knowledge synthesis methods, advancing network meta-analysis methods, scoping review of scoping reviews.
Representative Publications
1. Tricco AC, Antony J, Vafaei A, Khan PA, Harrington A, Cogo E, Wilson C, Perrier L, Hui W, Straus SE. Seeking effective interventions to treat complex wounds: an overview of systematic reviews. BMC Med. 2015 Apr 22;13:89.
2. Tricco AC, Ashoor HM, Antony J, Beyene J, Veroniki AA, Isaranuwatchai W, Harrington A, Wilson C, Tsouros S, Soobiah C, Yu CH, Hutton B, Hoch JS, Hemmelgarn BR, Moher D, Majumdar SR, Straus SE. Safety, effectiveness, and cost effectiveness of long acting versus intermediate acting insulin for patients with type 1 diabetes: systematic review and network meta-analysis. BMJ. 2014 Oct 1;349:g5459.
3. Tricco AC, Antony J, Ivers NM, Ashoor H, Kahn PA, Blondal E, Ghassemi M, MacDonald M, Chen MH, Kark Ezer L, Straus SE. Care coordination quality improvement strategies for frequent users of the healthcare system: A systematic review and meta-analysis. CMAJ. 2014 Oct 21;186(15):E568-78.
4. Wilcox ME, Chong CA, Stanbrook MB, Tricco AC, Wong C, Straus SE. Does this patient have an exudative pleural effusion? The rational clinical examination systematic review. JAMA. 2014;311(23):1-11.
5. Tricco AC, Soobiah C, Berliner S, Ho JM, Ng CH, Ashoor HM, Chen MH, Hemmelgarn B, Straus SE. Efficacy and safety of cognitive enhancers for patients with mild cognitive impairment: a systematic review and meta-analysis. CMAJ. 2013 Nov 5;185(16):1393-401.
6. Tricco AC, Chit A, Soobiah C, Hallet D, Meier G, Chen MH, Tashkandi M, Bauch CT, Loeb M. Comparing influenza vaccine efficacy against mismatched and matched strains: a systematic review and meta-analysis. BMC Med. 2013 Jun 25;11:153.
7. Tricco AC, Ivers NM, Grimshaw JM, Moher D, Turner L, Galipeau J, Halperin I, Vachon B, Ramsay T, Manns B, Tonelli M, Shojania K. Effectiveness of quality improvement strategies on the management of diabetes: a systematic review and meta-analysis. Lancet. 2012 Jun 16;379(9833):2252-61.
8. Morissette K, Tricco AC, Horsley T, Chen MH, Moher D. Blinded versus unblinded assessments of risk of bias in studies included in a systematic review. Cochrane Database Syst Rev. 2011 Sep 7;(9):MR000025.
9. Booth RA, Ansari MT, Loit E, Tricco AC, Weeks L, Doucette S, Skidmore B, Sears M, Sy R, Karsh J. Assessment of thiopurine S-methyltransferase activity in patients prescribed thiopurines: a systematic review. Ann Intern Med. 2011 Jun 21;154(12):814-23, W-295-8.
10. Moher D, Tsertsvadze A, Tricco AC, Eccles M, Grimshaw J, Sampson M, Barrowman N. When and how to update systematic reviews. Cochrane Database Syst Rev. 2008 Jan 23;(1):MR000023.
11. Katzman MA, Tricco AC, McIntosh D, Filteau MJ, Bleau P, Chokka PR, Kjernisted KD, Mok H, Pham B. Paroxetine versus placebo and other agents for depressive disorders: a systematic review and meta-analysis. J Clin Psychiatry. 2007 Dec;68(12):1845-59.
12. Moher D, Tetzlaff J, Tricco AC, Sampson M, Altman DG. Epidemiology and reporting characteristics of systematic reviews. PLoS Med. 2007 Mar 27;4(3):e78.