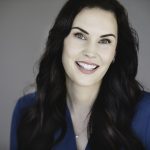 Faculty Member
Andrea C Tricco MSc (Epidemiology), PhD (Population Health)
Email Address(es)

Office Phone

416-864-6060 x77521

Office Address

30 Bond Street Toronto, Ontario M5B 1W8

Website(s)

Curriculum Vitae

Division(s)/Office

Position

Associate Professor

SGS Status

Full Member

Appointment Status

Status Only
Research Interests
My research program focuses on advancing the science of knowledge synthesis. Basing decisions on expert opinion or the results from one study can be misleading. Experts often recommend interventions that are ineffective and sometimes recommend interventions that are harmful. In addition, spurious or biased results may arise from a single study. Systematic reviews (or knowledge synthesis) focus on the totality of evidence and are the base unit of knowledge translation products, such as patient decision aids, policy briefs, and clinical practice guidelines. They are the cornerstone of evidence-informed practice.
Since being appointed a Scientist, I have continued my PhD work to advance the science of knowledge synthesis. My Canada Research Chair focuses on advancing methods and includes projects, such as extending the Preferred Reporting Items for Systematic reviews and Meta-Analysis (PRISMA) Statement to scoping reviews (http://www.equator-network.org/wp-content/uploads/2009/02/Executive-summary_ScR_Dec-9.pdf) and a prospective quasi-experimental study to compare the results from rapid reviews and systematic reviews on the same topic (https://osf.io/986pc/). I am also co-leading projects related to enhancing methods for network meta-analysis, such as individual patient data network meta-analysis, incorporating dosages into network meta-analysis, and applying network meta-analysis to complex interventions.
Given my interest in rapid reviews, my research program also focuses on responding to the needs of decision-makers through knowledge synthesis. I have conducted knowledge synthesis at the international (World Health Organization), national (Health Canada), provincial (Ontario Ministry of Health and Long-term Care), and local (Toronto Central Local Health Integrated Network) levels.
Education & Training History
PhD, 2009 Population Health, University of Ottawa
MSc, 2004 Epidemiology, University of Toronto
BHSc (Honours), 2002 Health Sciences, University of Western Ontario
Other Affiliations
Scientist and Director of the Knowledge Synthesis Team, Knowledge Translation Program of the Li Ka Shing Knowledge Institute of St. Michael's Hospital
Co-Director of the Queen's Collaboration for Health Care Quality Joanna Briggs Institute Centre of Excellence
Associate Professor, Institute of Health Policy, Management, and Evaluation, University of Toronto
Primary Teaching Responsibilities
Instructor of directed reading course (introduction to systematic reviews and meta-analysis)
Guest lecturer in Scientific Overviews in Epidemiology and Doctoral Seminar Series in Epidemiology
Practicum placements for MPH students
Supervisor for PhD students
Honours & Awards
Geoffrey R. Howe Distinguished Contributions Award, Canadian Society for Epidemiology and Biostatistics, May 2019
Tier 2 Canada Research Chair in Knowledge Synthesis, July 2016 to June 2021
Early Researcher Award, June 2015 to May 2020, Ontario Ministry of Research, Innovation, and Science
New Investigator Award in Knowledge Synthesis, July 2012 to June 2016, Canadian Institutes of Health Research/Drug Safety and Effectiveness Network
Joseph De Koninck Doctoral Prize for the best interdisciplinary thesis at the PhD level, October 2009, University of Ottawa
Rising Star Award April 2009 to April 2010 Institute of Health Services and Policy Research Canadian Institutes of Health Research
Frederick Banting and Charles Best Doctoral Award, April 2007 to September 2009, Canadian Institutes of Health Research
Excellence Scholarship, September 2005 to September 2009, University of Ottawa
Mentor-Student Award in Neurotrauma Prevention, September 2002 to September 2004, Ontario Neurotrauma Foundation
Western Science Scholarship, September 1998 to September 1999, University of Western Ontario
Current Research Projects
Nominated Principal Investigator of the Strategic Patient-Oriented Research Evidence Alliance (SPOR) funded by the Canadian Institutes of Health Research. The Alliance is a pan-Canadian initiative with the potential to improve patient care through national coordination of knowledge synthesis, knowledge translation, implementation and clinical practice guidelines development. The goal is to build a culture of interdisciplinary collaboration and mentorship, while balancing the value of clinical and academic achievements. The Alliance was designed to promote evidence-informed healthcare and policy that is grounded in the principles of inclusion (all relevant stakeholders), diversity, integrated knowledge translation, co-creation of research, and transparency.
Principal Investigator of the Methods and Applications Group in Indirect Comparisons (MAGIC) Network Meta-Analysis team funded by the Canadian Institutes of Health Research Drug Safety and Effectiveness Network. Role is to lead knowledge syntheses to address queries posed by Health Canada, the Canadian Agency for Drugs and Technologies in Health, and the British Columbia Ministry of Health.
Advancing the science of knowledge synthesis. Examples include: Research program on rapid reviews, scoping review of emerging knowledge synthesis methods, advancing network meta-analysis methods, scoping review of scoping reviews.
Representative Publications
Tricco AC, Zarin W, Cardoso R, Veroniki AA, Khan PA, Nincic V, Ghassemi M, Warren R, Sharpe JP, Page AV, Straus SE.  Efficacy, effectiveness, and safety of herpes zoster vaccines in individuals 50 years of age and older: a systematic review. British Medical Journal. 2018 Oct 25; 363:k4029.
Tricco AC, Lillie E, Zarin W, O'Brien KK, Colquhoun H, Levac D, Moher D, Peters MDJ, Horsley T, Weeks L, Hempel S, Akl EA, Chang C, McGowan J, Stewart L, Hartling L, Aldcroft A, Wilson MG, Garritty C, Lewin S, Godfrey CM, Macdonald MT, Langlois EV, Soares-Weiser K, Moriarty J, Clifford T, Tunçalp Ö, Straus SE. PRISMA Extension for Scoping Reviews (PRISMA-ScR): Checklist and Explanation. Annals of Internal Medicine. 2018 Oct 29;169(7):467-473.
Nikolakopoulou A, Mavridis D, Furukawa TA, Cipriani A, Tricco AC, Straus SE, Siontis GCM, Egger M, Salanti G. Living network meta-analysis compared with pairwise meta-analysis in comparative effectiveness research: empirical study. British Medical Journal. 2018 Feb 28;360:k585.
Tricco AC, Thomas SM, Veroniki AA, Hamid JS, Cogo E, Strifler L, Khan PA, Robson R, Sibley KM, MacDonald H, Riva JJ, Thavorn K, Wilson C, Holroyd-Leduc J, Kerr GD, Feldman F, Majumdar SR, Jaglal SB, Hui W, Straus SE. Comparisons of Interventions for Preventing Falls in Older Adults: A Systematic Review and Meta-analysis. Journal of the American Medical Association. 2017 Nov 7;318(17):1687-1699.
Zarin W, Veroniki AA, Nincic V, Vafaei A, Reynen E, Motiwala SS, Antony J, Sullivan SM, Rios P, Daly C, Ewusie J, Petropoulou M, Nikolakopoulou A, Chaimani A, Salanti G, Straus SE, Tricco AC. Characteristics and knowledge synthesis approach for 456 network meta-analyses: a scoping review. BMC Medicine. 2017 Jan 5;15(1):3. doi: 10.1186/s12916-016-0764-6.
Khoushhal Z, Hussain MA, Greco E, Mamdani M, Verma S, Rotstein O, Tricco AC, Al-Omran M. Prevalence and Causes of Attrition Among Surgical Residents: A Systematic Review and Meta-analysis. Journal of the American Medical Association Surgery. 2017 Mar 1;152(3):265-272.
Page MJ, Shamseer L, Altman DG, Tetzlaff J, Sampson M, Tricco AC, Catalá-López F, Li L, Reid EK, Sarkis-Onofre R, Moher D. Epidemiology and Reporting Characteristics of Systematic Reviews of Biomedical Research: A Cross-Sectional Study. PLoS Medicine. 2016 May 24;13(5):e1002028.
Tricco AC, Ashoor HM, Antony J, Beyene J, Veroniki AA, Isaranuwatchai W, Harrington A, Wilson C, Tsouros S, Soobiah C, Yu CH, Hutton B, Hoch JS, Hemmelgarn BR, Moher D, Majumdar SR, Straus SE. Safety, effectiveness, and cost effectiveness of long acting versus intermediate acting insulin for patients with type 1 diabetes: systematic review and network meta-analysis. British Medical Journal. 2014 Oct 1;349:g5459.
Tricco AC, Antony J, Ivers NM, Ashoor H, Kahn PA, Blondal E, Ghassemi M, MacDonald M, Chen MH, Kark Ezer L, Straus SE. Care coordination quality improvement strategies for frequent users of the healthcare system: A systematic review and meta-analysis. Canadian Medical Association Journal. 2014 Oct 21;186(15):E568-78.
Wilcox ME, Chong CA, Stanbrook MB, Tricco AC, Wong C, Straus SE. Does this patient have an exudative pleural effusion? The rational clinical examination systematic review. Journal of the American Medical Association. 2014;311(23):1-11.
Tricco AC, Soobiah C, Berliner S, Ho JM, Ng CH, Ashoor HM, Chen MH, Hemmelgarn B, Straus SE. Efficacy and safety of cognitive enhancers for patients with mild cognitive impairment: a systematic review and meta-analysis. Canadian Medical Association Journal. 2013 Nov 5;185(16):1393-401.
Tricco AC, Ivers NM, Grimshaw JM, Moher D, Turner L, Galipeau J, Halperin I, Vachon B, Ramsay T, Manns B, Tonelli M, Shojania K. Effectiveness of quality improvement strategies on the management of diabetes: a systematic review and meta-analysis. Lancet. 2012 Jun 16;379(9833):2252-61.