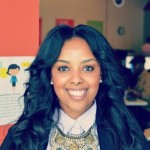 Featured Student
Bethel Woldemichael
What's your program and specialty/subject matter of focus?
Social and Behavioural Health Sciences – Women's Health Collaborative
Why are you studying public health/health policy?
I have always known what I wanted to dedicate my life to and as the years have gone by, the passion to help individuals and their health needs on a local and global scale has only intensified. As the daughter of a man who dedicated his entire career to International Development, my family and I lived in seven countries, including Ethiopia, Vietnam and Zimbabwe. Due to my upbringing, the health needs of people living in resource-poor settings became very apparent to me at a young age.
Why did you choose to study at the Dalla Lana School of Public Health/Institute of Health Policy, Management and Evaluation, University of Toronto?
My interest in applying to the MPH in the field of Health Promotion, with a special interest in Women's Health, derived from my concerns in identifying, understanding and addressing the societal and personal determinants of health. More importantly, since I gained a first-hand experience in witnessing what chronic and infectious diseases could do to an individual, a family, a community, and a nation, I was and still am beyond eager to become apart of the solutions through health promotion, advocacy and awareness
What are some current projects or research that you're involved in?
Environmental epidemiological research study on The Early Life Exposures in Mexico to Environmental Toxicants (ELEMENT), examining a Mexican birth cohort, lead exposure, and health impacts.
What would you say to a prospective student who is considering the School?
My advice for future students is: follow your dreams, do preliminary research, ask and meet students and faculty, and commit to your decisions.
What's the one thing people can do to improve public health or health care locally and/or globally?
Listen to one another and collaborate more!