Students descend upon U of T this weekend for Toronto Thinks Global Health Case Competition
January 24/2018
One word describes Toronto's air over the last month: cold; but this weekend's Toronto Thinks Global Health Case Competition, which is tackling air quality and health, is red hot!
On January 27 and 28, more than 130 students from Ontario universities will participate in the
6th annual Toronto Thinks Global Health Case Competition, co-hosted by Juxtaposition Magazine and the Dalla Lana School of Public Health (DLSPH). Partners for the first time, this year's expanded competition now welcomes undergraduate as well as graduate students from across Ontario, and it engages more experts in health, business, and innovation as case advisors and judges. There are 24 multidisciplinary teams of four to six students registered – including students studying public health, political science, engineering, computer science, and international relations – who will work together to develop creative solutions to a wicked global health problem.
"Case competitions are an intense experience that take students outside their comfort zone in a low stakes environment where they can apply innovative, interdisciplinary problem-solving to an important global health issue," said Erica Di Ruggiero, Assistant Professor and Director of DLSPH's Office of Global Public Health and Education and Training.
"It also allows students to apply their education in a real-world scenario, build valuable career skills and engage with the School in new and exciting ways," said Di Ruggiero.
A case writing team led by Sarah Sutherland, a doctoral candidate in epidemiology and in the Collaborative Specialization in Global Health, and supported by the Office of Global Public Health Education and Training, worked in partnership with Toronto Public Health to develop a case scenario on the health effects of traffic related air pollution in Toronto.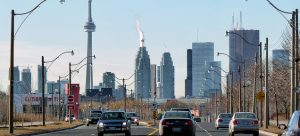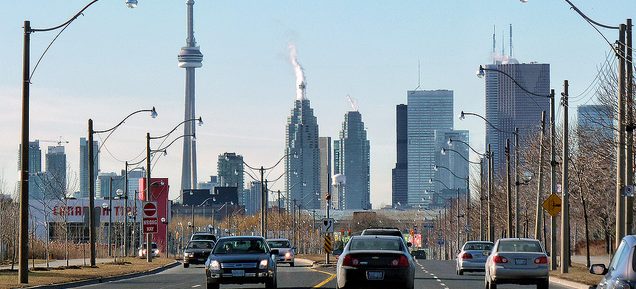 "This topic is timely and important both locally and globally as we move into a more responsible era of global health and development," said Sutherland. "It will be important for teams to consider the many different stakeholders, and create solutions that work not only in the short term, but are sustainable and adaptable as real world circumstances surrounding global health are constantly evolving."
Dr. Uttam Bajwa, Research Associate, and Vadim Levin, Administrative Assistant, at the Office of Global Public Health Education and Training, are leading the case competition planning with a student team including Sanah Matadar, a fourth-year undergraduate health studies student, and Dr. Mónica Rosas Calderón, a second-year MBA student at the Rotman School of Management.
"It's important to come at the case from multiple perspectives. Seeing students from business, math, criminology, etc. showing interest in this competition makes me realize the importance and scale of this event," said Matadar, who is Juxtaposition's Events Director.
Calderón is drawing on her experience from the 2017 Emory International Global Health Case Competition where her team placed second and received the Participants' Choice Award for their presentation, ProVision: Addressing Adolescents' Mental Health Needs in Monrovia, Liberia.
"As an MBA student, case competitions are in our DNA. They allow students to see the intersection of business and health-care, which is fascinating," said Calderón.
On January 20, participants received a case guide and scenario topic. With this information, teams are expected to develop an innovative business plan for a social enterprise addressing the health effects of traffic related air pollution in Toronto and globally.
On Saturday, teams will meet with case advisors to hone their strategy and presentation. On Sunday, teams will deliver a 15-minute presentation followed by a question and answer period with a multi-disciplinary panel of expert judges including DLSPH Professors Paul Bozek, Blake Poland and Jeffrey Brooks.
Di Ruggiero explains that this week-long experience allows students to build collaboration, communication, and problem-solving skills, outside of the classroom. Experiential learning opportunities like this one highlight the need for comprehensive approaches to tackle global health issues to a broad swath of future leaders.
"While many of the challenges facing us today in the world of global health may seem dauntingly complex, don't lose hope. Through informed discussion and bringing together individuals from many disciplines, levels, and each with their own unique knowledge and perspectives, together we can come up with the ideas that shape the world of global health," said Sutherland.