DLSPH Student Blog – Reflections on the PEGASUS: PEace, Global health, and SUStainability Conference
May 25/2018
DLSPH Student Blog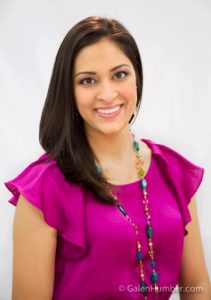 By: Michelle Amri, PhD Student, Dalla Lana School of Public Health
The PEGASUS Conference, an acronym built from the first letters of the main themes:  PEace, Global health, And SUStainability, was not a typical conference. With a theme of "From Evidence to Action," the conference called participants to action, healing, and reconciliation, all bundled in a message of hope, all of which was embedded in the various plenaries, workshops, oral and poster presentations, and discussions.
Held at the Ontario Institute for Studies in Education from April 27-29, 2018, PEGASUS brought together a variety of partners, including: Canadian Physicians for Aid and Relief, Canadian Association of Physicians for the Environment, Canadian Physicians for Research and Education in Peace, Canadian Coalition for Global Health Research, Canadian Society for International Health, Physicians for Global Survival, Ryerson University's Chang School for Continuing Education, and DLSPH's Office of Global Public Health, Education and Training. Aside from drawing on different professional backgrounds of the academic faculty, practitioners, students, community organization attendees, the conference featured participants from various generations, religions, geographical origins, training, and other backgrounds.
Dr. James Orbinski set the context by highlighting some of the most pertinent global health concerns of our time, including how a fivefold increase in the global population is the most important issue of the last century, that we have already crossed three of nine planetary boundaries for global sustainability, and ultimately, shedding light on the implications of these changes for human health. This, Dr. Orbinski explained, has already resulted in 34 million people on food assistance as a result of crop failure and will alter ecologies will result in higher risks of infectious disease. His comprehensive overview called for a greater need for the United Nations and its multilateral system as we are in a period of unprecedented global humanitarian crisis – with 141 million people in need of humanitarian assistance in 2018, alone.
Following Dr. Orbinski's talk, PEGASUS integrated different disciplinary and sectoral perspectives, which is crucial as through processes of globalization many issues are not strictly health-related.
For example, the Health in All Policies approach acknowledges and understands how public policy in various spheres has a direct influence on population health. But, at the same time, these are not just simply interdisciplinary, these are multidisciplinary. In addition to the multidisciplinary approach, we need to break down silos across sectors to achieve change.
Consider the issue of weapons. It is evident that weapons are not only implicated in foreign policy, but war has a direct impact on health in life or death situations. It can also impact health in a number of other ways, such as environmental degradation, as the development of nuclear weapons requires resource use (e.g. uranium fuel cycle with mining) and results in various hazards that leach into drinking water. Further to this, there is also a high cost, as well as the destructive impact of weapons.
Arguably, the main strength of the PEGASUS conference was its critical perspective in a supportive and friendly environment. One participant remarked how the conference featured "open arms of inquiry" at the conference de-brief session. It also tackled a multitude of issues: military, poverty, conflict, war, health, environment, among others.
Through this critical lens, three central ideas emerged around evidence:
What constitutes evidence
How evidence is defined
How evidence is utilized
Shedding light on evidence is pertinent for many reasons, but one central implication in the role of evidence is informing program and policy design, implementation, and evaluation.
First, in thinking about what constitutes evidence, the workshop moderated by Dr. Andrea
Cortinois, featuring: Dr. Susan L. Erikson, Dr. Denise Gastaldo, and Dr. Anne-​Emanuelle Birn, entitled "Decolonizing Evidence: Unconscious Biases, Ontological Frictions, and Indigenous Ways of Knowing," offered insights on what is commonly perceived as "scientific evidence." Through this discussion, many key terms crucial for critical reflection emerged: Ontological Friction, Epistemological Compassion, Two-Eyed Seeing, Double Consciousness, Two-Spirited, Beginner's Mind, and Cognitive Justice. The latter term seemed to serve as a key take-away point as expressed by many participants.
The idea behind Cognitive Justice is that there are many ways of knowing and by only focusing on one, there is scientific injustice. This key term is even exemplified through the circular seating arrangement, demonstrating that all participants possess knowledge to be shared. While these discussions may seem to serve as a frivolous exercise to some, it is through these discussions that we are able to "re-organize action," demonstrating the utility in engaging in this discourse.
Second, in reflecting on discussions at PEGASUS on how evidence is defined, the oral presentation by Dr. Claire Brolan comes to mind. She boldly demonstrated that "what gets measured, gets done." She explained the importance of civil registration and vital statistics (CRVS) data in informing research and policy.
Building on this presentation, Professor Ronald Labonté highlights the importance of how indicators are measured, particularly for policy. In asking "do we have the right poverty goal," he demonstrated that through changing the definition of "poverty" (e.g. a change from $1.90/day to $7.40/day), there are major implications for our perceptions of global progress and, in turn, policy development. That is, how we define evidence (e.g. how we define poverty) informs our view of facts (i.e. how many people are impoverished), which then guides our policy.
In considering this example, a deeper examination of the Sustainable Development Goals (SDGs) by Professor Labonté yielded important questions worth considering for our global future. He made the argument that SDG 4 (Quality Education) should be prioritized over focusing on the development of women and girls (through SDG 5: Gender Equality), as we can educate across populations, having a positive impact on girls and women through this approach. Similarly, by focusing on SDG 10 (Reduced Inequalities), there is no need to have a separate goal of poverty (SDG 1: No Poverty), given that poverty needs to be addressed to reduce global inequality.
Lastly, in considering how evidence is utilized, the plenary panel on the "Use of Evidence in Decision-Making in the Global South" provided numerous important gleanings. The plenary, moderated by myself, Michelle Amri, featured Dr. Vikram Patel (Professor of Global Health and Social Medicine at Harvard Medical School) and Professor Miriam Were (Chancellor of Moi University).
Through their own work the speakers illustrated how evidence is drawn on, or rather, should be drawn on, to inform programming and policy. For example, Professor Were demonstrated that despite evidence on the positive impact community health workers have on population health, this is regarded as "second class medicine," as it's not hospital-based.
Similarly, through Dr. Patel's work as a psychiatrist and his passion for mental health, he highlighted how mental health is often undermined, despite demonstrated importance for well-being. With these discussions, the perseverance speakers demonstrated their ability, and the need to persist in pushing boundaries to develop and utilize evidence, and ultimately, improve population health.
In reflecting on the conference as a whole, PEGASUS allowed for knowledge exchange and translation, but afforded the opportunity to learn about initiatives participants can get involved with, such as the Canadian Society for International Health's MentorNet global health mentorship program (photo below). In doing so, PEGASUS served as a platform for knowledge exchange, opening doors to informed advocacy on pertinent issues.
There is a need to engage in these meaningful discussions with open lines of communication
to discuss which approaches may work and which may not across different jurisdictions. Ultimately, it is through multi-disciplinary collaboration that we will be able to "re-organize" and take "action". While perhaps it is technically just a "conference", PEGASUS provided a call for action, healing, and reconciliation, all bundled in a message of hope.
To read more about PEGASUS, be sure to check out the website, Twitter, and Facebook pages.