Indigenous Health Institute grows its impact beyond the Dalla Lana School of Public Health
January 11/2019
by Françoise Makanda, Communications Officer, Dalla Lana School of Public Health
After opening in 2014, the Waakebiness-Bryce Institute for Indigenous Health (WBIIH) has grown its teaching, research and service footprint.
It welcomed its first MPH in Indigenous Health cohort in fall 2018 and is collaborating widely and bring more Indigenous research and education to the University of Toronto.
"Students have told me that now when they sit in their health promotion class, what they are really seeing is health from a Western lens. I want students to learn that there is a connection between all beings including the air, earth and water. It's not hierarchical," said Assistant Professor Angela Mashford-Pringle, Associate Director of WBIIH and alumni.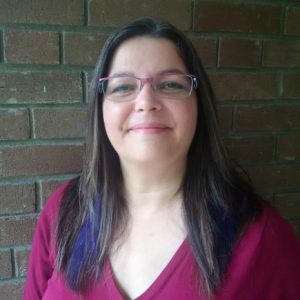 So far, students are pleased with the program.
"I was interested in the indigenous health collaboration," said Kassandra Loewen, an MPH student who joined the program last fall.
"Based on my interaction with the professors in this program, I find their enthusiasm really exciting. I am still learning about the dangers of applying an approach to a specific group and doing so in a culturally safe way in a safe environment. I am hoping to interact with the Indigenous community and support their best interests without a saviour complex," said Loewen.
The Indigenous perspective goes beyond the material. Students don't sit in front of a teacher; they sit in a circle. Also, Mashford-Pringle stresses that the program uses statistics sparingly as colonization and its impact on health is "not a numbers game," it's about context.
"Colonization's impact must be acknowledged and inserted when talking about health promotion and public health programming," said Mashford-Pringle.
The program's practicum provides hands-on experience to students so that they can learn more from Indigenous communities, including a practical experience working with Indigenous communities in Canada and New Zealand, an aspect that Mashford-Pringle is currently facilitating.
"Not having that practical experience is what got the collective "us" in trouble around the world. People thought they could go in with a solution to a problem that wasn't theirs," she said.
Above all the progress, the WBIIH team continues to build upon and improve the program's curriculum and plans to add an Indigenous theory course that extends beyond its current one-week offering that will be taught on Indigenous land.
"We could spend an entire semester on Indigenous theory or a week on the land as it gives students some grounding. Most of it would be based in August and November to avoid the cold. Our students would have time on the land before they start their degree. There are quite a few things we can't do in a classroom as easily since it has to be done on the land."
For instance, teachers can't show traditional medicines, how it is grown and harvested. They are also limited in how to show students how all beings are connected to the trees, plants, animals and their environment. Land-based learning is essential to acknowledging Indigenous knowledge systems and the way Indigenous people view health – holistically, said Mashford-Pringle.
They are also developing an Indigenous library guide in partnership with the U of T Library to simplify the process for students who need quick access to Indigenous library journals, books, videos and websites.
The Institute's work stretches beyond DLSPH. The team was successful in pushing for a sweat lodge and tepee at the Hart House farm, a first for U of T. Both the lodge and tepee, which will open later this year, are essential to provide proper land base teachings to students, according to Mashford-Pringle.
They have been working with other health-focused programs and faculties like the Faculty of Medicine and Nursing, at the University of Toronto to join the collaborative health program in Indigenous health.
Mashford-Pringle is happy about the internal dialogue that is taking place about Indigenous health and its land. More importantly, she is pleased to see more elders and knowledge keepers doing more teaching. Further, while the program serves Indigenous communities, she believes program outcome can also uplift other marginalized groups.
"When working on Indigenous health, we are actually working on all marginalized groups. If we can raise our most marginalized people up, then we are going to raise up all marginalized people who should be helpful in the long run," she said.