Vivek Goel to step down as U of T's vice-​president, research and innovation, and strategic initiatives
June 16/2020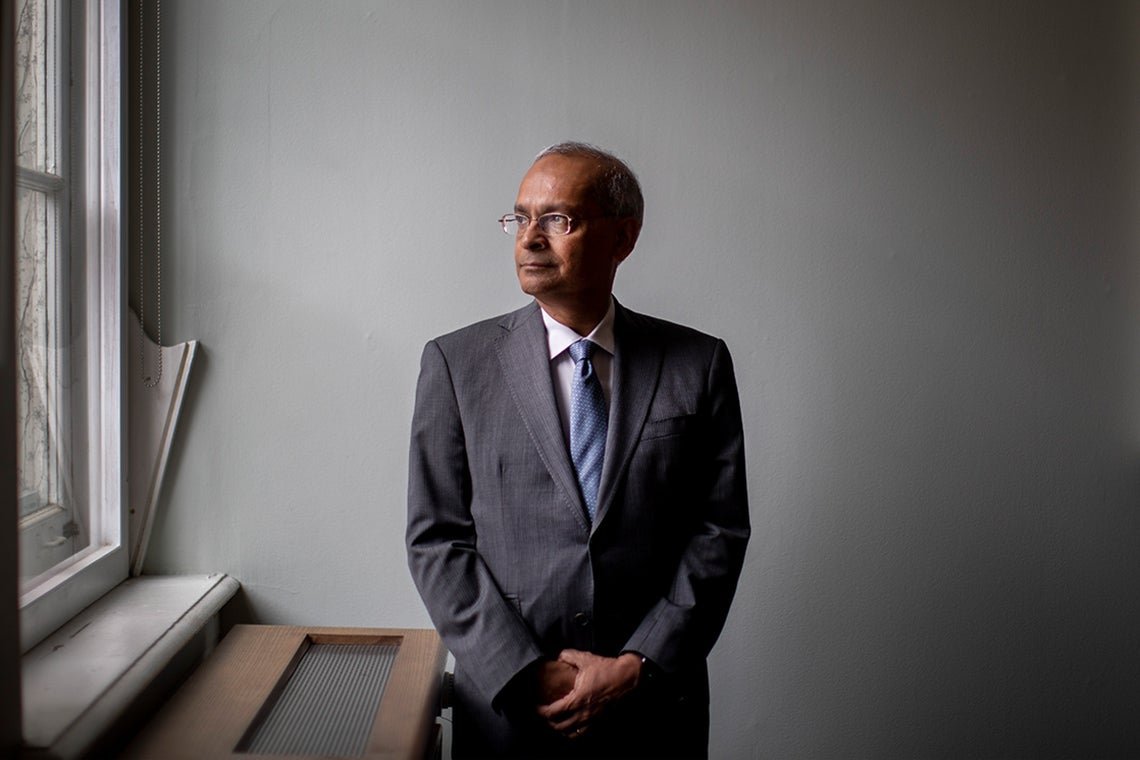 Vivek Goel, who led U of T's extensive research operation for the last six years, will take on a new role as a special adviser to U of T's president and provost, helping to guide the university's COVID-19 planning efforts (photo by Nick Iwanyshyn)
by Geoffrey Vendeville, U of T News
After leading the University of Toronto's extensive research operation for the last six years, Vivek Goel is stepping down as vice-president, research and innovation, and strategic initiatives so he can devote more time to guiding the university's pandemic response, as well as that of the wider community.
Goel, who is among the experts serving on the federal COVID-19 Immunity Task Force, will leave his current position on July 1 and take on a new role as a special adviser to U of T's president and provost, helping to guide the university's COVID-19 planning efforts.
He will continue to serve as co-chair of the university's COVID-19 Incident Leadership Team and lead its recovery and restart activities.
"I'm just trying to do what I think is best for the university and the country, and spend my time where I can focus on big public health issues," said Goel, a professor at the Dalla Lana School of Public Health.
"If I were a trained forest-fire fighter and there were forest fires burning, and I'm working away at something else, I think I'd probably say at some point: 'If things are raging out of control, maybe I should go back and do what I was originally trained to do.'"
He added that he hopes to be able to return to his research, including an in-progress study of the impact of a prolonged pandemic shutdown on overall health.
In his time managing a key university portfolio, Goel paved the way for greater multi-disciplinary collaboration, forged closer ties between U of T and industry leaders and oversaw major investments in the university's research, innovation and entrepreneurship efforts, among other achievements.
More recently, Goel helped spearhead U of T's response to COVID-19 and shared his public health expertise with a broad audience beyond the U of T community by hosting a regular podcast on the pandemic that explained everything from contact tracing to the process for developing a vaccine – even whether it was safe to go for a run.