DLSPH Researchers to Study Teachers' Exposure to COVID-​19
March 4/2021
Researchers at the Dalla Lana School of Public Health are participating in a national study to estimate how many teachers and school personnel have been infected with SARS-CoV-2, the virus that causes COVID-19.
Asst. Prof. Brenda Coleman, who is running the Ontario wing of the study, hopes the results will help further inform decision-making around prevention strategies in neighbourhoods, schools, and daycares and will help with vaccine surveillance once vaccines are given to teaching personnel. The studies will also evaluate the mental health repercussions of the pandemic on teachers.
"Blood tests are an important part of our study," explains Coleman, who is also a Clinical Scientist at Sinai Health. "They allow us to determine how many participants have already been exposed to the virus, how many become exposed between enrolment and the end of the study, whether vaccination induces antibodies, and whether antibody levels change over time. We also ask participants to fill out questionnaires to assess levels of distress over time."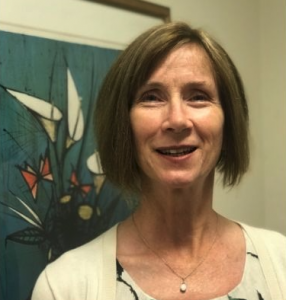 The study is being run in Ontario, Quebec and British Columbia by the Government of Canada, via its COVID-19 Immunity Task Force (CITF). The Ontario study aims to enroll 7,000 teachers and education workers and will follow participants for 12 months to determine the factors associated with infection.
"Although daycare and school staff may have been exposed to SARS-CoV-2 in their work settings, we don't have much data on how many school staff have had asymptomatic infections, meaning they had no symptoms but potentially could transmit the virus," says Dr. Catherine Hankins, co-Chair of the CITF. "The pandemic has also had negative impacts on the mental health and wellbeing of daycare and school personnel for various reasons which the studies will document. Examples include feeling anxiety about the potential risk of SARS-CoV-2 infection, being responsible for ensuring compliance with infection control measures, and experiencing the disruption that the pandemic has had on their work and their workplace."
"Numerous experts agree that keeping children in school is the best option for their education and their mental health," says Dr. Theresa Tam, Chief Public Health Officer of Canada. "But we need to also understand what the risks are for teachers in terms of infection and mental health repercussions."
Researchers will inform participating school staff if they have antibodies to SARS-CoV-2, although that still does not guarantee immunity against the virus that causes COVID-19. School personnel wishing to participate in the Ontario study can vist tibdn.ca/covid-19/education.