CanPath Awarded $1.1M CIHR Grant for COVID-​19 and Cancer Research Project
August 22/2022
CanPath, Canada's largest population health study based at the University of Toronto's Dalla Lana School of Public Health, will capture the impact of COVID-19 on cancer outcomes and risk in Canada.
Researchers at the Canadian Partnership for Tomorrow's Health (CanPath), based at the University of Toronto's Dalla Lana School of Public Health (DLSPH), have received a $1.1 million federal grant to learn more about the surge of delayed cancer diagnoses and treatments caused by the COVID-19 pandemic and help prepare Canadian health systems to deal with more advanced cases caused by later diagnoses.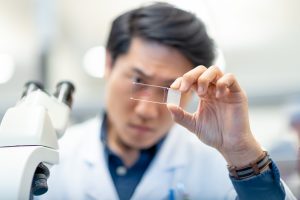 The burden of cancer is a major Canadian health crisis. Still, the pandemic has intensified pre-existing pressures and created new challenges for Canada's cancer system, resulting in the delay or cancellation of scheduled surgeries and other treatments; cancer screening and diagnoses; and follow-up visits.
"While health services in Canada have implemented tools to adapt to the pandemic, we anticipate that the true impact of the delays in access to screening and care is still to come," says Dr. Philip Awadalla, Principal Investigator leading the pan-Canadian team. Awadalla is a Professor in University of Toronto's DLSPH and Department of Molecular Genetics and the CanPath National Scientific Director. "To best prepare our healthcare ecosystem to serve Canadians, we need to quantify the impact of the pandemic on cancer screening, care and outcomes."
Just as COVID-19 is negatively impacting the ability of the health system to treat cancer, the virus itself may be impacting cancer risk. Higher levels of inflammation have been observed in COVID-19 cases and appear to persist in long COVID-19. But the effects of inflammation from COVID-19 on long-term health outcomes, including cancer risk, are not fully known. This is where CanPath's latest initiative comes in.
This project will leverage CanPath, the largest population health study in Canada. It is a platform built to enable researchers to explore complex factors, like lifestyle, behaviour, and environment, that contribute to chronic disease and cancer.
"CanPath is in a unique position to analyze cancer and COVID-19 together," says Dr. John McLaughlin, Principal Investigator, DLSPH Professor, and CanPath Executive Director. "This study has collected COVID-19 data from over 100,000 participants across Canada and blood specimens from over 25,000, making it one of the world's largest COVID-19 blood serum collections." CanPath also captures cancer outcome data over time: baseline and follow-up data from five regional cohorts have been harmonized to create a pan-Canadian resource of more than 2,800 measures of participant health and lifestyle factors. Funded through the Canadian Institutes of Health Research's (CIHR) Spring 2022 Project Grant competition, this investment will support Canadian researchers in studying how the pandemic has impacted demand for cancer services at a population level and how COVID-19 infection changes cancer risk at the individual level.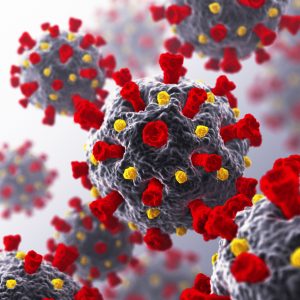 The research team includes co-investigators from CanPath's regional cohorts and experts in genomics from the Ontario Institute of Cancer Research and the University Hospital Network.
"Our study will provide key insights into how cancer screening and diagnostic services have been impacted by the pandemic and quantify the impact of these disruptions on cancer outcomes," says Kimberly Skead, Co-Investigator. Skead is a PhD student in the University of Toronto's Department of Molecular Genetics and the CanPath National Scientific Coordinator.
"In addition, the data and biosamples collected by CanPath enable us to explore how COVID-19 might impact cancer risk at an individual level. These insights will be critical in designing targeted, evidence-based recovery efforts aimed at reducing screening gaps and achieving equitable and timely access to cancer screening-related care."