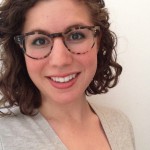 Alumni Member
Talia Bronstein
Tell us about your background pre-DLSPH
I did my undergrad at McGill University where I studied cultural anthropology with a minor in environmental studies.
Why did you choose to pursue public health?
During my undergrad I became interested in medical anthropology, which examines how society and culture shape notions of health, wellness and sickness. I completed an internship at a health policy research institute where I became increasingly interested in using research to help shape social policies to promote health. Entering an MPH program allowed me to get the practical skills and professional designation I needed to pursue my interests in health equity and policy.
Why did you choose the Dalla Lana School of Public Health?
The Dalla Lana School of Public Health has a strong reputation, which is always useful in terms of future job prospects. However, what really drew me to the program was the specialized stream options. I knew my interests fit most closely with the health promotion stream, and I thought the ability to specialize would attract students and faculty with similar interests. This also meant I would be able to take fewer courses that didn't directly relate to my interests than I would in a program with only one MPH stream.
Are there one or two memories that stand out from your time at the School?
In my first semester I took Margaret MacNeill and Larry Hershfield's Health Communications course. Although I did not know much about health communications going in, this course turned out to be one of my favorite classes of all time. Not only was the material rich and engaging, but Margaret and Larry became very supportive mentors to me. Larry's support helped me land a job as a research assistant at Cancer Care Ontario where he continued to provide ongoing direction and insight on health communication research. In my final semester, Margaret supervised a colleague and me in a reading course I designed, and Larry frequently participated in our meetings and discussions. Margaret and Larry have been instrumental to helping me develop as both a scholar and professional and I am forever grateful for their mentorship!
What are your plans for after graduation?
Upon completing my MPH, I immediately started working as a Policy Analyst at the Association of Ontario Midwives (AOM). My portfolio mainly focuses on policy advocacy regarding equity issues, including uninsured populations, rural and remote communities, Aboriginal midwifery and pay equity for midwives. This position is an excellent fit for my interests, as I have focused my studies on health policy, communications, and gender issues. The work I am doing at the AOM not only supports maternal and newborn health across Ontario, but also advances a community health model that aligns closely with health promotion principles.
If you could give one piece of advice to current or incoming public health students, what would you say?
It can be easy to get caught up in deadlines, busyness and fatigue in grad school. However, taking the time to truly connect with, listen to and learn from your fellow students will enrich everyone's experience.
What do you think is the number one public health issue facing Canadians?
One of the most pressing public health issues facing Canadians is the unwillingness and lack of political will to address the deep-seated inequities in our society. We tend to pride ourselves on a national narrative of peacefulness and friendliness and this enables Canadians to turn a blind eye to the oppression and marginalization in our own society. If we are to make true progress on public health goals, it is important to address the uncomfortable, "wicked," seemingly intractable inequalities that affect the health and well-being of all people living in Canada.