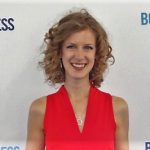 Alumni Member
Vanessa Pike
What program did you graduate from and when did you graduate?
I graduated from the Master of Public Health – Community Nutrition program (now called Nutrition and Dietetics), with a global health emphasis, in the spring of 2016.
What are you doing professionally? Can you share a little about any particular global health projects?
After graduating, I worked on bringing my masters' research practicum to life by partnering with a Haitian-Canadian colleague and the Trees That Feed Foundation to implement two workshops in Haiti about the nutritious local crops, moringa and breadfruit. More about this exciting project can be found here.
Recently, I completed a nutrition assessment internship with Action Against Hunger, and am now exploring more opportunities in global health, food policy, and nutrition (particularly in addressing micronutrient deficiencies). As my global health experience at DLSPH also helped me recognize the value of being able to work professionally in multiple languages, I have been progressing towards proficiency in French.
Why did you choose to study global health at U of T?
I didn't choose where in this world to be born. It could have been an overcrowded slum or an isolated rural settlement. As it happens, I was born into Canadian middle-class privilege. For those of us with this fortune, I feel it is important to remember that "to whom much is given, much is required."  Far too many in our human race are being overlooked and left behind by globalization; we all have a responsibility to help achieve health equity.
I chose to study global health at U of T because these ideas and concepts had been a personal interest of mine since childhood, and I was curious to discover how they could combine with my professional training as a Registered Dietitian for greater impact. Looking back, I realize I was fairly naïve about many global issues, and while I've come a long way through this program in laying a foundation of understanding, only now do I realize how much there is to learn!
How has your Dalla Lana School of Public Health global health learning experience enhanced your career?
I have been inspired by so many professors, guest lecturers, and classmates throughout my time at Dalla Lana. Global health issues that once before seemed mesmerizingly complex — and impossible to have productive discussions about — now seem approachable to me. Some of the areas I have learned the most about are gender issues, global governance, conflict, migration, human rights, and cultural differences in addressing each of these issues. As my career unfolds, I will be mindful of these cross-cutting themes in my work, whether they appear explicitly or in subtle, implicit ways.
What would you say to a prospective student who is considering a global health specialization at the Dalla Lana School of Public Health?
Go for it! This is a rich opportunity which will open doors down the road that you don't even know exist yet. You will gain cultural humility, a raw view of some of our world's biggest challenges and injustices, and a better understanding of how we can work together to address them. You will also be afforded the opportunity to build relationships with students from other programs which will absolutely enhance your experience at DLSPH.