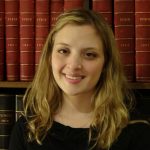 Alumni Member
Leah Welsh
When did you graduate from the Dalla Lana School of Public Health?
I graduated from DLSPH in June 2016
 How did you become interested in your field?
My interest in health promotion grew from experiences as a nurse in a hospital setting where I saw how individuals are central to their health improvement, and as health care providers, we can work as advocates to support and help build individual capacity to thrive.
Throughout my career, I have been exposed to advocacy in various forms, including advocating for quality improvement initiatives. I chose to pursue a career in healthcare because I wanted to help others and have an impact on improving their health. With this goal in mind, providing the best care possible seemed logical. However, as logical as it might seem, we don't always think about finding new and improved ways of doing things. This was the seed in which following a path towards quality improvement was based. In my acute care role, this meant quality improvement towards the care offered to patients while in the hospital. In my current public health role, this means quality improvement towards the programs and services that the health unit offers to the public. I believe that a system designed to deliver health care has a responsibility to work towards the best care possible. To me, that is what quality improvement aims to do; continuously strives for optimal status.
Tell us about any interesting projects you are working on.
Toronto Public Health is focusing on cultivating a culture of quality. My team, the Quality Assurance program, is responsible for supporting the various Communicable Disease Control (CDC) programs to build capacity to strategically and deliberately integrate quality improvement into their work.
Using a performance management framework, a needs assessment for each CDC program was conducted to build a baseline for progressive improvement. Presently, we are working with the programs to develop action plans aimed at improving upon baselines at the program and directorate level.
What do you enjoy most about your current career position?
I really enjoy consulting with the various CDC program teams. We work collaboratively to come up with possible solutions to help improve various aspects of the work that is done at Toronto Public Health. These solutions then impact the services that are provided to the public. Aside from often seeing positive changes at the program levels being made, I enjoy seeing the impact that staff involvement can have towards building ownership, pride and empowerment in their professional roles.
In what ways has your experience at the School had an impact on your career and who you are today?
The most significant experience that has impacted where I am today, oddly enough, came from feeling a bit lost during my degree. During this time, I sought as much counsel as possible. Essentially, I reached out to faculty and sought advice from anyone and everyone I could. These numerous conversations had a profound impact on my journey. I gained a lot of perspective and started to build confidence in where I was professionally and where I wanted to go. I certainly still do not have all the answers but I have been profoundly impacted by all the individuals who took the time to talk with me and help shape my current philosophy as a healthcare professional.
 How did your experiences at the School help you to overcome obstacles you've faced as a public health professional?
While it may not have seemed particularly exciting at the time, gaining theoretical understandings of behaviour change models has already helped me in my current position. I work in an area where change is happening. Understanding how to assess for barriers and how to maximize where to focus motivational efforts has helped steer my current work.
What advice would you give to younger alumni or current students who aspire to follow a similar career path?
I would encourage younger alumni and current students not to feel as though they do not have enough experience or exact qualification listed on an application to apply for a job. Throw your hat in as many rings as possible and give it your best. Sooner or later you'll be pleasantly surprised.
What would you say to a prospective student who is considering the School?
The past two years have been intense at times but the end result has been well worth it. The school and the community have been extremely supportive and engaging.