Location

Hilton Toronto - 145 Richmond Street

Series/Type

Dates

May 26-29, 2022 from 9:00am to 5:00pm
Research to Reality: Global Summit on Psychedelic-Assisted Therapies and Medicine
Registration is now open for the upcoming non-profit international conference From Research to Reality: Global Summit on Psychedelic-Assisted Therapies and Medicine, offered both in person and virtually May 26 – 29, 2022.
Hosted by the Centre for Addiction and Mental Health (CAMH), and co-sponsored by the Mental Health Commission of Canada, and the Canadian Centre on Substance Use and Addiction, this conference will be unique in its:
• focus on academic research;
• focus on the use of psychedelic medicine in treating both substance use disorders and related harms as well as mental health issues;
• engagement of leaders in public policy and regulation;
• interdisciplinary scope; and
• prioritization of diversity, equity, inclusion, and accessibility at all levels.
GET INVOLVED!
There are multiple ways to participate in this event including student rates, pre-conference workshops and a public event on Saturday, May 28. Visit the website for full details and pricing.
Don't miss the pre-conference as well: https://fromresearchtoreality.com/workshops/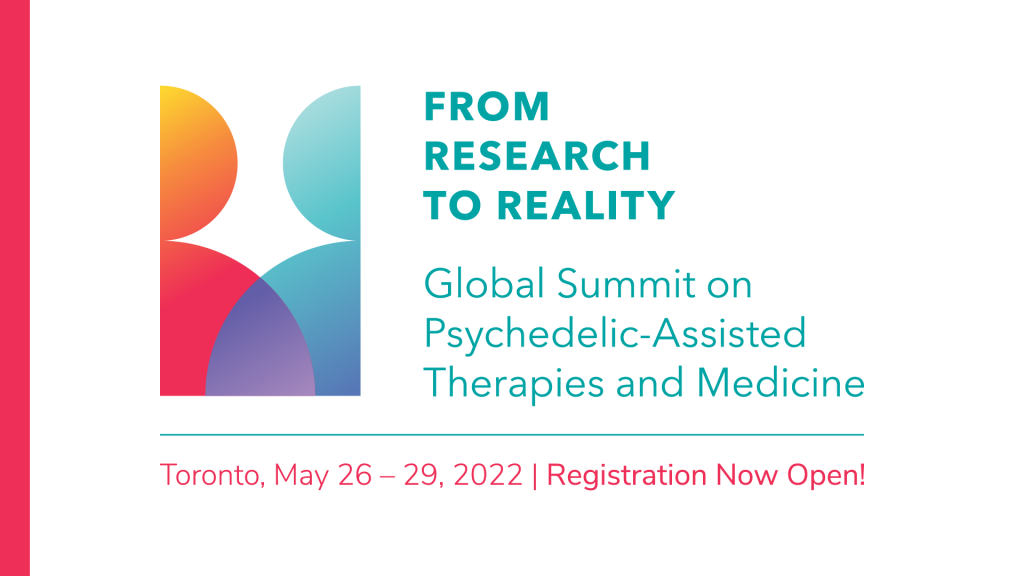 Links