Location

Online

Series/Type

Dates

May 18, 2022 from 5:00pm to 6:00pm
The Student-Led Panel Series is excited to present the third and final installment of the Panel Series which will discuss Engaging patients and care partners in research on Wednesday, May 18th from 5-6 pm.
Patient engagement in research involves meaningful and active collaboration with patients and care partners (e.g., family members and friends) throughout the research process, from study conceptualization to knowledge translation. While this approach is becoming more common in research, there continue to be opportunities to improve this in practice. Trainees and researchers new to patient engagement in research may have questions about engagement strategies, equity considerations, and how to create meaningful experiences for patients and care partners. In this session, a panel of current and recent graduates of the University of Toronto's Institute of Health Policy, Management and Evaluation will answer some of your most pressing questions and share practical insights.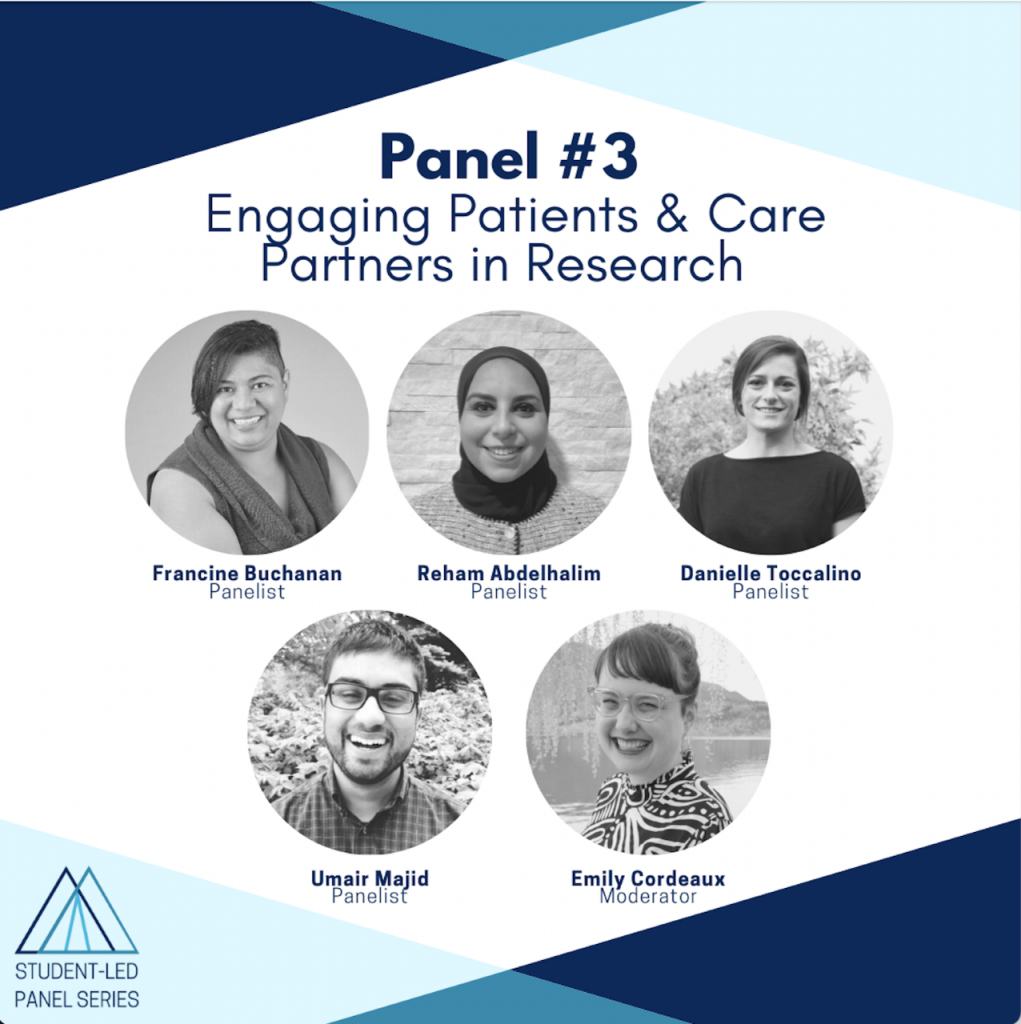 Links